INTI International College Penang
Amidst the parkland beauty of Bukit Jambul's educational township, INTI International College Penang makes Penang the regional centre of excellence for quality education.
The College upholds its promise to provide holistic education by offering world-class programmes delivered by passionate teaching staff. Here you can discover the true balance between academics and the arts with a multitude of platforms for you to shine from.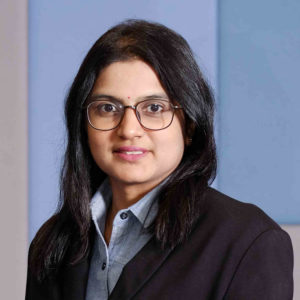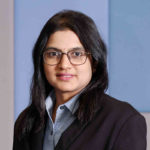 Hemalatha Murugiah
Chief Executive
With almost two decades of experience in tertiary education, Hemalatha Murugiah is currently the Chief Executive of INTI International College Penang. She was formerly the Dean of School of Engineering & Technology before being promoted as the Academic Director in 2015.
Goh Wai Meng
Academic Director, Academic Affairs Office
Damian Lee
Senior Manager, Student Experience Department
Brian John
Head of Programme, Centre for American Education
Khor Kok Chin
Interim Dean, School of Business
Chionh Hai Pin
Dean, Centre for Australian Degree Programs
Goh Wai Meng
Acting Head of Centre, Language Centre
Cik Mohd Rafizi Che Leh
Coordinator, Mata Pelajaran Umum
Dinash Kandasamy
Head of School, Centre of Excellence for Pre-University Studies
Chong Kok Ming
Dean, School of Engineering & Technology
Jeff Lim
Head of Programme, School of Hospitality & Culinary Arts
Teaching & Learning Facilities
Lecture theatres and classrooms
Library
Design lab
Academic consultation cubicle
Engineering lab
Science lab
Group Study Cubicle
Biology Lab
Mac Lab
Mechanical Lab
Physics Lab
Radio Broadcast Room
Mass Comm Studio
Mock Reception
Photography Studio
Computing Facilities
Cyber Circle or The Round Table
Campus-wide WiFi coverage
Motorola Lab
Leisure Facilities
Convenience Stores
Cafeteria and Lobby
Music Room
Basketball Court
Futsal Court
Sports Center
Facilities for Muslim Students
1-Z Lebuh Bukit Jambul 11900 Penang,
Malaysia
Kek Lok Si Temple – 9.5km away
Picture from onlypenang.com
Penang International Airport – 5.9 km away
Picture from penang-airport.com
Penang National Park – 32.7 km away
Picture from mygoldenholidays.com
Batu Feringghi Beach – 26 km away
Picture from lipstiq.com
Penang Hill (Bukit Bendera) – 10.4km away
Picture from wikimedia.org
At INTI International College Penang, you will find a comfortable home located within close distance from the campus.
The New Elite Hostel is located 10 minutes away from our campus, providing you both comfort and convenience.