Business
Masters
Full time: 1 year | Part time: 2 years
The graduate of the Master's degree in Information Technology will have the knowledge and skills to manage and lead information and information technology-related activities in an organisation in strategic, operational and project environments. The programme provides opportunities for experienced IT professionals to enhance and apply their skills within emerging technology driven growth areas including IT, Communications, Management, Business and Entrepreneurship.
In Collaboration With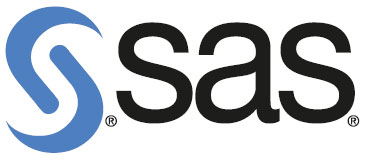 Programme details
For more programme details, please click to expand the tabs below.
Overview

This programme provides students with advanced technical IT skills and expertise in computing, distributed computing, spatial information, human-computer interaction and artificial intelligence.

---

Highlights

Students will be equipped to create technical solutions and drive success in business, government, health, entertainment, society and more.
Learn the critical skills needed to manage and implement computer systems at different scales. Develop the advanced technical expertise and teamwork skills to keep you at the forefront of the IT industry, and have the opportunity to apply them through our industry-based learning subjects.

---

Benefits of SAS Curriculum

Enhance knowledge and skills within the SAS domain which is recognized internationally
Enrich analytical and critical thinking skills
Improve your prospects for a global career with the best companies by being SAS certified

Students will receive a Joint Certificate and Digital Badge in Advanced Analytical Techniques for IT Professional from SAS Institute upon graduation.

Programme Duration

1 year

(Full Time)

2 years

(Part Time)
Programme Structure
Core Modules

Decision Support Systems (SAS module)
Future Informatics (SAS module)
Research Methods for Computing (SAS module)
System Development Tools & Techniques
Innovation & Knowledge Management
IT Strategy

Specialization Modules

Network Security
IT Project Management
Ubiquitous Computing
Campuses & Intakes
INTI International University
---
Note: International students are subject to placement guidelines. Please check with a student counsellor.
Entry Requirements
A Bachelor's Degree or its equivalent (in a related field*), with a CGPA of 2.75 and above
A Bachelor's Degree or its equivalent (in a related field*), with a CGPA of 2.50 and above but less than 2.75 and subjected to rigorous internal assessment
A Bachelor's Degree or its equivalent (in a related field*), with a CGPA below 2.50 and minimum 5 years of relevant working experience
English Requirements: TOEFL 550 or IELTS 6.0
*Information Technology, Information Systems, Computer Science, Software Engineering
---
Note:
International students are subject to entry requirements. Find out more.
INTI International
University
Fees Summary
KPT:
INTI International University: (N/482/7/0154)(10/23)(MQA/PA11171)