INTI College Sabah
INTI College Sabah nurtures academic excellence and relevant practical experience with the aim to enhance your employability upon graduation.
Serving as the leader of education in Sabah, the campus offers a well-rounded student experience by providing a well-stocked library, a multi-purpose hall, hostels equipped with gym facilities, WiFi throughout the campus, a basketball court, and security services, as well as various extracurricular activities to enhance your campus experience.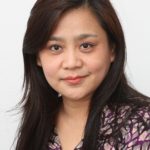 Roselyn Chua Lian Hwa
Chief Executive
Roselyn Chua first joined INTI College Sabah in 1996 as a Senior Accounts Officer. She has since held various operational functions with the institution including: Registrar, Head of Department for the Office of Admissions and Records, Head of Department for the Scholarship and Study Loan Unit, Head of Department for the International Office, and Head of Department for the Accommodations Office.
Hospitality Training Room
Facilities
Computer Labs
Blackboard Learning Management System
70 Mbps Dedicated Internet Broadband
Multi-purpose hall
Library
Training Production kitchen and Pastry kitchen
Training Housekeeping rooms
Training Restaurant with Cocktail Practice
Training Front office
Sports and Recreational facilities
Lecture rooms
Discussion / Study room
Campus Security
Lot. 17-20, Phase 1B, Taman Putatan Baru,
88200 Kota Kinabalu, Sabah,
Malaysia
Kota Kinabalu Airport – 10.3km away
image taken from pinterest
Picture from kotakinabaluholiday.com
Mari Mari Cultural Village – 8.2km away
Picture from marimariculturalvillage.com
Gaya Street – 8.3km away
Picture from attractionsinmalaysia.com
Tanjung Aru Beach – 10.6km away
Picture from blogspot.com
Sabah Museum – 7.8km away
Picture from academic.ru
INTI College Sabah strives to help new students feel very much at home.
Please check with our dedicated staff to assist you to get an off-campus accommodation.