Computing & IT
Degree
3 Years
You'll graduate with extensive skills in system development that can be applied in areas such as defence, aerospace and medicine, banking and manufacturing. This degree is accredited with the Australian Computer Society (ACS) at the professional level.
In Collaboration With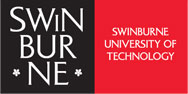 Programme details
For more programme details, please click to expand the tabs below.
We believe a modern approach to the analysis, design and implementation of large-scale systems is essential for a career in software development.

That's why we offer computer science at SWINBURNE. We offer a focus on application development involving mobile devices and web-based systems, with an emphasis on the design and implementation of effective human–computer interfaces. It's just a matter of choosing the specialisation that suits your future: algorithms, computer systems, cybersecurity, data science, games development, network design or software development.

Common subjects for all majors include Computer and Logic Essentials, Introduction to Programming, Creating Web Applications, Networks and Switching, Fundamentals of Data Management, Professional Issues in Information Technology, Software Engineering Project A and Software Engineering Project B.

Subject descriptions, including prerequisite information, can be obtained from the advisers, respective Heads of Program, Deans, or by viewing your course of interest at https://www.swinburne.edu.au/study/course/bachelor-of-computer-science/.

In addition to the subjects offered by SWINBURNE, students enrolling for the SWINBURNE Bachelor of Computer Science degree at INTI also are required to complete five MPU (Mata Pelajaran Umum) subjects, Fundamentals of Computer Systems and Internship (minimum 12 weeks duration).

---

Bachelor of Computer Science majors

Cybersecurity
Data Science
Network Design
Software Development

Programme Duration

3 years
Campuses & Intakes
---
Note: International students are subject to placement guidelines. Please check with a student counsellor.
Fees Summary
INTI International College Subang
Local Students
Download complete Estimated Fee Structure here.
Approximate Tuition Fee (RM)
79,000
INTI International College Subang
International Students
Download complete International Students Estimated Fee Structure here.
Approximate Tuition Fee, inclusive of all Processing and Annual Renewal Fees (RM)
84,750
KPT:
INTI International College Subang: (N/481/6/0822)(01/2025)(MQA/PA12564)