Top reasons to study at INTI
Choosing the right university can be a crucial decision to make.
Here are top good reasons why choosing INTI would make a big difference in your higher education experience.
Globally recognised programmes
INTI offers over 100 programmes which are approved by Malaysia's Ministry of Higher Education (MOHE) and its qualification agency (the Malaysian Qualifications Agency).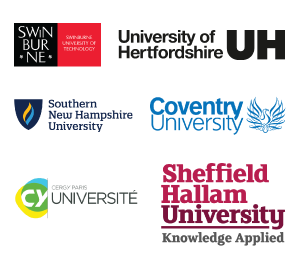 Highly ranked partner universities
Collaborating with internationally-recognised universities, INTI offers cost-effective routes for you to attain quality education through twinning degrees, overseas degree transfer programmes, and foreign degrees.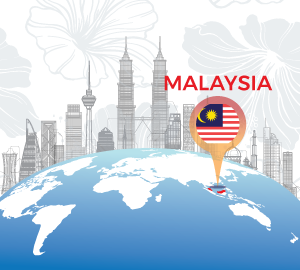 A peace of mind
Malaysia is situated in a zone that is free from most natural disasters, making it a safe environment for you to focus on your studies while enjoying everything Malaysia has to offer.
Strong focus on employability
Strive towards your desired career upon graduation with our workshops, initiatives, coaching sessions, and academic programmes that are designed in consultation with renowned industry partners.
Vibrant student life
Besides quality education, INTI provides various extracurricular activities and campus facilities for you to express your personal interests and have an active student life.
A multicultural and diverse society
Experience various cultures, beliefs, and traditions in our vibrant learning environment. At INTI, you will gain priceless knowledge in and out of the classroom.
Diverse campus locations
With a total of four campuses nationwide, all INTI institutions are situated in strategic locations where amenities and public transportation are widely available.
Comfortable cost of living and tuition fees
Living and studying in Malaysia is relatively affordable. INTI is often the preferred choice in Malaysia, offering competitive tuition fees as well as a range of scholarships and awards to deserving applicants.
Malaysia as a Study Destination
From immigration procedures to safety matters, INTI's International Office and Student Services will help ensure your learning and living experience in Malaysia is as hassle-free as possible.
More About
International Students