The university experience does not have to be a solitary one. It is highly encouraged for students to seek out a mentor or join a student mentorship programme, which is offered by certain universities and colleges. From building a good rapport with lecturers and peers to finding a suitable company for an internship, university and college mentors can guide students throughout their course of study. Apart from these, there are more convincing reasons to have an academic mentor by your side: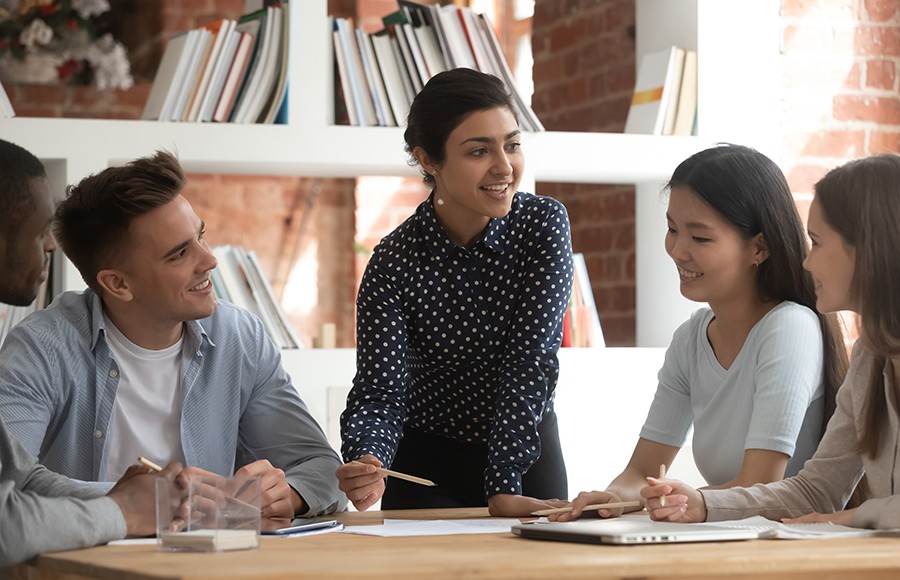 INTI student mentorship programme

1. Get Advice on Balancing Responsibilities
Taking care of academic, social and personal matters simultaneously can be a handful. Working students, in particular, also have their careers to juggle with. If you are currently facing difficulty to handle all these responsibilities as a student, a mentor with a similar background can impart valuable experiences and study tips to develop a balanced approach for each aspect. 
2. Obtain an Insider's Perspective
Since mentors have more experiences than their mentees, they are likely to understand fully what you are going through and provide practical advice most students may not know. After all, they probably have been through the same phases as you are in right now. They can guide you on how to handle specific situations and what to focus your energies on. Essentially, they help you to prioritise personal and career matters to ensure your academic success.
3. Receive a Confidence Boost
Along the way, students may feel down when things don't turn out as hoped. For instance, receiving a below-average grade. At times like these, participants in the student mentorship programmes can find encouragement and emotional support from their senior peers. It is a major confidence boost to students who feel overwhelmed by strict assessments of their assignments, class tests and end-of-semester exams. Thus, mentors play an important role for students to keep going until the day of their graduation.
4. Share Your Troubles and Feelings
The complexities of tertiary education go beyond academic challenges. The mental health of university students, for example. Often, students would keep to themselves their compromised mental well-being, only to have it manifested outwardly in a harmful way. One local study has found that undergraduate medical students have been the most distressed group compared with students from other fields of study, which resulted in higher cases of suicide1. Hence, mentor-mentee relationships are crucial to keeping each other in check. Understandably, it takes time to establish trust for mentees to share their troubles, emotions and fears. 
5. Expand Your Professional Network
A good mentor is someone who appreciates ambition, hard work and self-initiative. When you are able to exhibit such qualities to your supportive mentor, the chances of being introduced to their network of colleagues, friends and powerful people in the industry are high. These are the people you want to be connected to who can potentially help you in your future career. From the academic circle to the industry, you will definitely have an easier time adjusting as you now have an expanded professional network. With a mentor, you will be one step ahead of others even before graduation. 
At INTI, we believe that no student should be left behind in their studies and student life. Our PASS-Peer Assisted Study Session is an academic peer learning and mentoring programme for students who need help in understanding difficult core subjects better in addition to integrating discipline-specific learning skills. Visit us for more information today. 
Source: