While INTI International University & Colleges offers a range of programmes focused on the academic and career development of its students, it has also played a role in supporting a number of its students who are already carving a future for themselves in the international sports arena. These young hopefuls have started to leave their mark both locally and abroad in a variety of events, including most recently, the 28th SEA Games held in Singapore.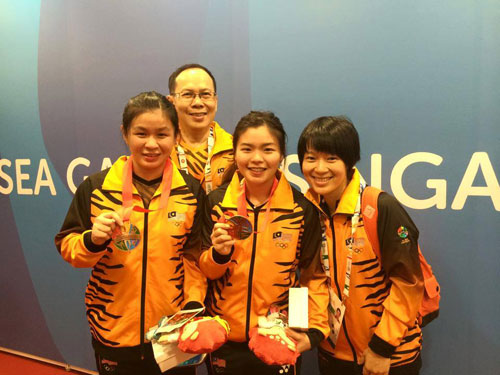 Ho Ying
Ho Ying, who represented Malaysia at the recent SEA Games and brought home its first medal in the Women's Table Tennis Doubles shared, "As a national athlete I train twice a day and coach on the weekends. INTI provided me the opportunity of tailoring my course to allow me to fit in my training and competition schedules. This flexibility gives me the chance to manage my dream of becoming a renowned table tennis player while still pursuing an academic qualification."
Alicia Chin who represented Malaysia in Water Polo at the SEA Games added, "There's been a lot of support and understanding from the college when it comes to balancing between studies and my aspirations as an athlete. They have accommodated my competition schedules while making it possible for me to still sit for my international examinations. This willingness to help me achieve my dreams is the reason I've also chosen INTI for my undergraduate studies."
Apart from the flexibility of tailoring their courses and support from the faculty at INTI, these young athletes also found the innovative method of learning at INTI, which leverages on technology, to be really useful for them as they are always travelling.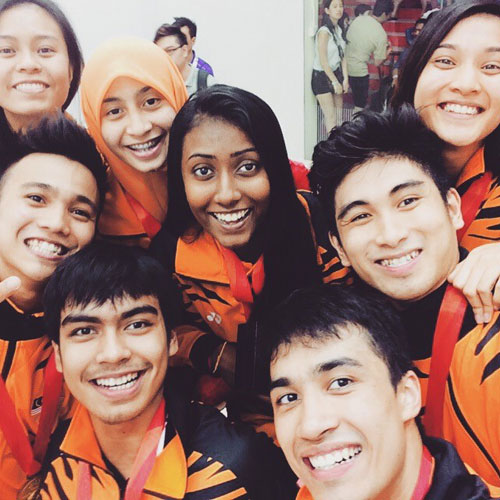 Vanessa Raj
Malaysian Gold Medalist Winner, and ranking among the World's Top 100 Squash Players, Vanessa Raj, commented: "Travelling to various competitions takes up time, and often needs me to miss some classes during the semester. Through INTI's online learning management system, Blackboard, even when I am not in the classroom, I've been able to review materials shared by my lecturers and gain a heads up on assignments I'll need to catch up on when I return."
These three students exemplify the self-directed, motivated and independent learners who are nurtured at INTI via an education that empowers. Through an education that focuses on personal development and explores innovative learning, these students are able to successfully carve a path for themselves which allows them to excel academically as well as in their passion, which is sports.