Have you ever been told to go outdoors instead of holding on to your video game consoles?Turns out that could soon be a thing of the past, as there has been a significant rise in numbers of eSports tournaments in the country. After all, RM10,000 prize money for winning a video game competition cango a long way to help with college tuition fees.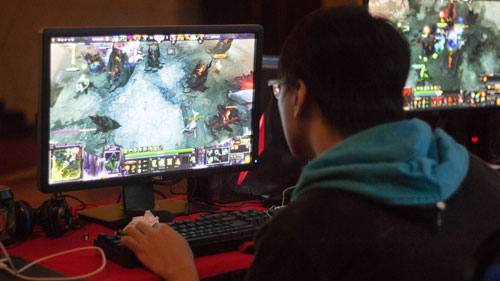 Long gone the days when playing computer games is deemed as a bad habit. Now, it even promises a career.
eSports — short for electronic sports — are professional and structured video game competitions where gamers battle it out to see whose skills are superior to each other..
Jheston Yee, for that matter has been gaming for most parts of his life, but only recently started taking an active part in promoting eSports in his college campus.
"My parents, as any other parents were initially hesitant with my involvement in eSports, given the fact that it is usually seen a hobby and is generally considered as 'waste of time', " the 22-year-old Business student from INTI International College Subang said. "But eventually they understood… they realized that technology is slowly catching up with the world and furthermore there are a number of researches which demonstrate that gaming helps to improve an individual's cognitive skills."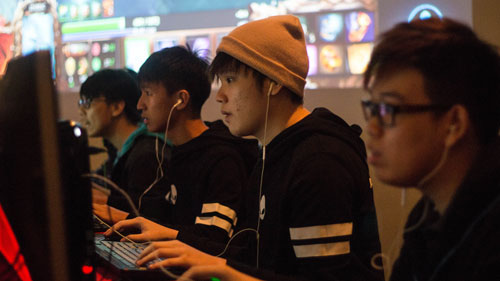 The National DOTA Championship provided the largest prize pool for any eSports competition done in a college.
Jheston is one of the many people involved in pulling off INTI's inaugural National Dota Championship competition, where students compete in a game that combines action and strategy in a fantasy world. Players, in teams of five, are required to choose a specific hero to complete the tasks required. Actively played by millions of individuals, the game continues to grow and excite the gaming community throughout the world.
"We are very excited with the fact that INTI is open to introducing eSports as a competition to the students. Competitive gaming in Malaysia is unfortunately still growing and it is a great platform that INTI has provided to youngsters, especially INTI students to actively take part in it," he added.
The National Dota Championship Finals, held at INTI International College Subang early this month attracted many aspiring gamers; especially with its attractive prize of RM10,000 – the largest prize pool for any eSports competition done in a college.
"The times are changing;according to a study we recently embarked on regarding Generation Z, they are connected to the online world since birth. Thus virtual networks are as influential as real life ones," said Rohit Sharma, Chief Executive Officer of INTI International University & Colleges.
"We believe that innovation in education is key to ensuring greater student outcomes in today's digital age. Through gaming events as this, students learn multiple skills such as teamwork, concentration, strategy and multitasking. This approach, called Personalised Learning, can help build students' soft skills – the 4 C's, which are communication, collaboration, critical thinking and creativity – as students are more active, motivated and are able to reflect on how they learn. These are crucial skills that will give them an extra edge over their peers when they enter the global workforce in the future," he added.