INTI International University & Colleges (INTI), together with its long-standing partner, University of Wollongong, Australia, collaborated on an ambitious project aimed at building a community of practitioners committed to improving teaching and learning practices in transnational higher education.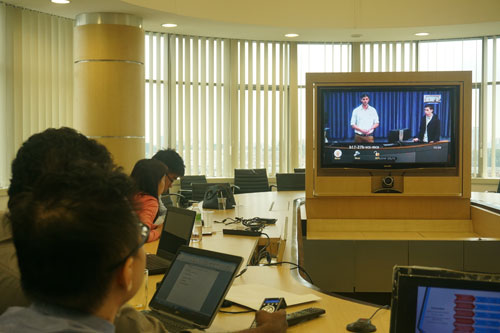 In this cross-border project, a total of 50 Information Technology (IT) students from INTI International College Subang and University of Wollongong worked together to suggest ways to improve the user friendliness of Dell Malaysia's shared services software.
Throughout this project with Dell Malaysia – one of the biggest IT Solution providers in the region – students from both universities leveraged on technology to enable them to work effectively as a team. For instance, they utilised video conferencing and Skype facilities to run various sessions, which required participation of students from both countries.
"It is definitely a different experience compared to the usual classroom assignments. Not only were we were given a real life issue to solve, we were also able work alongside professionals who are currently working in the field – which gave us an invaluable insight into the industry," said Melvyn Ong, one of the participating students.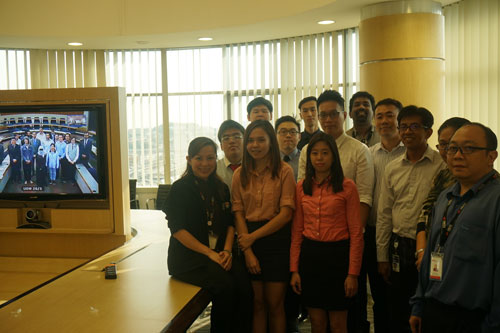 "The students were all very professional and great ambassadors for both UOW and INTI-UOW. I believe that from listening to the presentations, Dell Malaysia was able to take away innovative ideas that they can implement – in fact, its representative stated that some of these ideas were not even on his radar," said Dr. Mark Freeman, Director at Faculty of Engineering and Information Sciences, University of Wollongong.
"INTI's programs are developed and constantly refined to meet the requirements of the industry. INTI's strong links with industry partners have enabled students to keep in constant touch with their potential employers, through visits to their workplaces, workshops, internships, and important projects that provide students with real world work experience," he added.
INTI students have the opportunity to work with employers on real business issues to gain experience and readiness for global employability. These employer projects have been introduced in the classroom to help students develop problem solving, collaboration, communication and critical thinking skills. INTI students have undertaken 350 innovative projects with 236 employers from various industries since 2011 and over 96% of students getting employed within the first 6 months of graduating and 30% of students getting job placements even before graduation.