The increasing demand for the adoption of robot-based solutions and cloud-based solutions is creating potential opportunities for the accomplishment of the RPA market across the globe.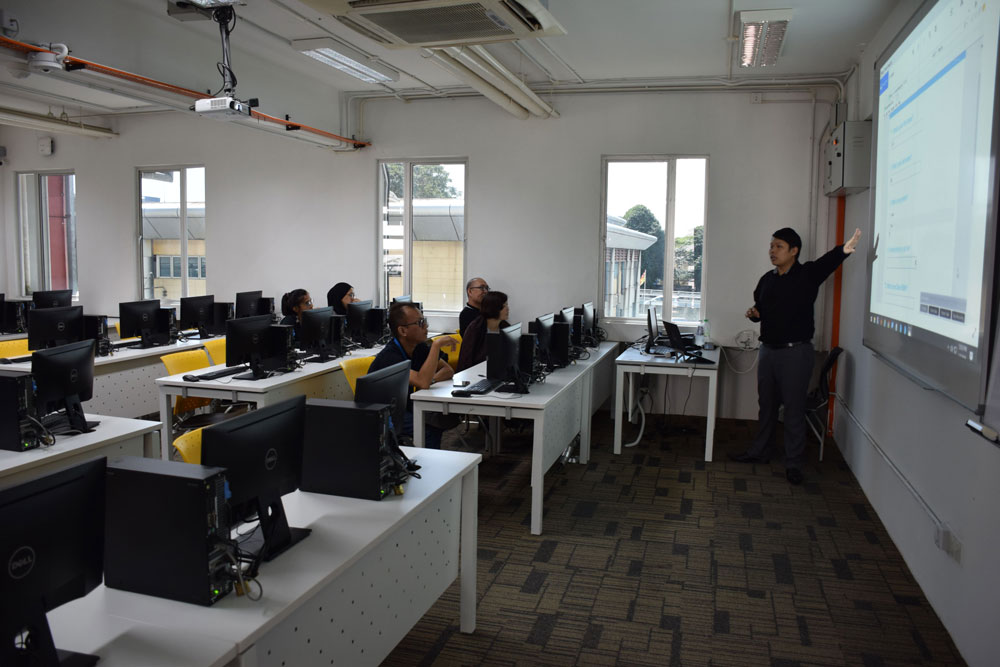 Automation Anywhere's product trainer from Singapore, Ng Li Xi trains faculty and staff at the Bot Lab during the first three days of training held at INTI International College Subang.
INTI's collaboration with Automation Anywhere, saw students and staff gaining hands-on training into bot development recently at Automation Anywhere's first Bot Lab in Malaysia – located at INTI International College Subang, and fitted with access to Automation Anywhere's e-learning suite. The pilot face-to-face training was offered to faculty, staff and final year students of INTI's Computer Science and Information Technology degree programmes.
Automation Anywhere is a global leader in RPA, the platform on which organizations have built world-class Intelligent Digital Workforces. More than 1.8 million bots have been deployed to support some of the world's largest enterprises across all industries. These companies use this AI-enabled solution to manage and scale business processes faster, with near-zero error rates, while dramatically reducing operational costs. At the bot development training, Automation Anywhere's Product Trainer, Ng Li Xi said, "The objective of this training is to help our business partners build a new generation of employees with automation technology. We work with leading educational institutions like INTI to train qualified lecturers and students, who will then be able to reach out to more students and help them prepare as the next-generation workforce for the future of intelligent automation."
The 20 hours of training was held over a 3-day period for students and staff on separate sessions. The training included case studies found in actual companies. For example, if an organisation has new employees, learning new processes and details often takes place manually. The usage of bots however can enable employees to go through these processes in a smarter way that leverages technology rather than man hours. Ng added, "Similarly, in our training, we are able to automate these processes, giving staff and students the necessary skillsets and knowledge that would enable them to simulate similar situations faced by organizations."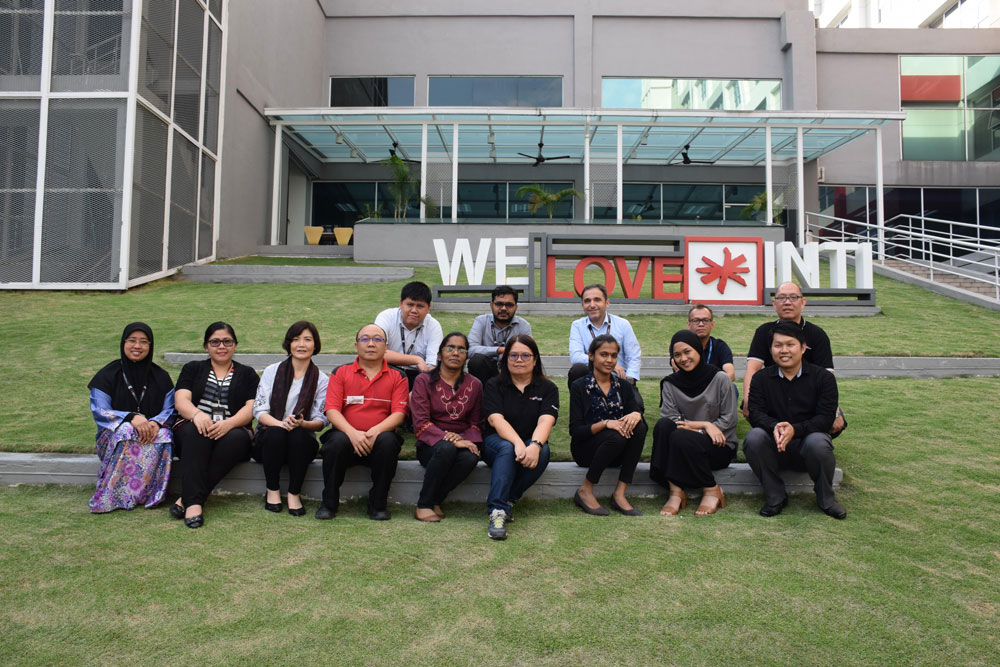 All smiles as faculty and staff pose for a group photograph at the end of their 3-day training session with Automation Anywhere's product trainer from Singapore, Ng Li Xi (first row, first from right).
Ahmed Ramzi, a Technical Analyst at INTI who attended the training is confident that students with RPA knowledge will be highly sought after in the era of digitalisation. He said, "Automation Anywhere provides intelligent automation technology with the motive to provide its users scalable, secure and resilient services. Automation Anywhere offers better performance as it has the ability to integrate with different platforms and also scale simultaneously. This technology is meant to be used at the enterprise level and is mainly designed for solving complex issues. Thus, companies advancing forward will look for students who are highly skilled in RPA."
"The RPA training allows us to improve our knowledge about the robotic path where human processes or daily office tasks can be automated to save employees' time, and allow them to focus on other time effective tasks. RPA will bring all of us into a new era where a non-effective task in a working environment can be eliminated. For me personally, these technologies will bring exciting changes to my career path, since many jobs are evolving with the use of artificial intelligence and machine learning. I am looking forward towards this journey as INTI has moulded us to be Industry 4.0 ready with their various collaborations with technological leaders like Automation Anywhere," expressed Rajeswaran Rajasegaran, a final year student of INTI's Bachelor of Computer Science (Software Engineering & Multimedia and Game Development).
According to the McKinsey Global Institute, automation and advances in artificial intelligence (AI) are anticipated to encourage as many as 375 million workers, or roughly 14% of the global workforce to reskill themselves by 2030.
Dr. Jane Lim, Chief Executive of INTI International College Subang also shared, "The global RPA market is expected to grow exponentially with the increasing demand in business digitization and process innovation. There is currently a shortage of RPA specialists and developers in the market. Our aim for integrating RPA as part of our learning experiences at INTI is to equip our students with the relevant skills so that they can understand and appreciate the digital transformation of business processes."
"For computing and IT students, this training also served to provide them with additional skills and tools that they could leverage as part of their final year project. Beyond this training, gaining exposure to this crucial piece of technology will help students to prepare for their professional certification in RPA and this professional certification will definitely add more value to their employment upon graduation," she concluded.