In light of IR 4.0, the 2019 Malaysian Critical Occupations List (COL) reports that as businesses are expected to expand their adoption of technologies by 2022, there will be a greater demand for professionals in the creative, business and service-oriented industries . This shift in talent demand, along with inflation rates that are expected to rise to 2.10 percent in 2020 begs to explore the potential of diplomas as the best educational option for students currently looking to pursue their tertiary education.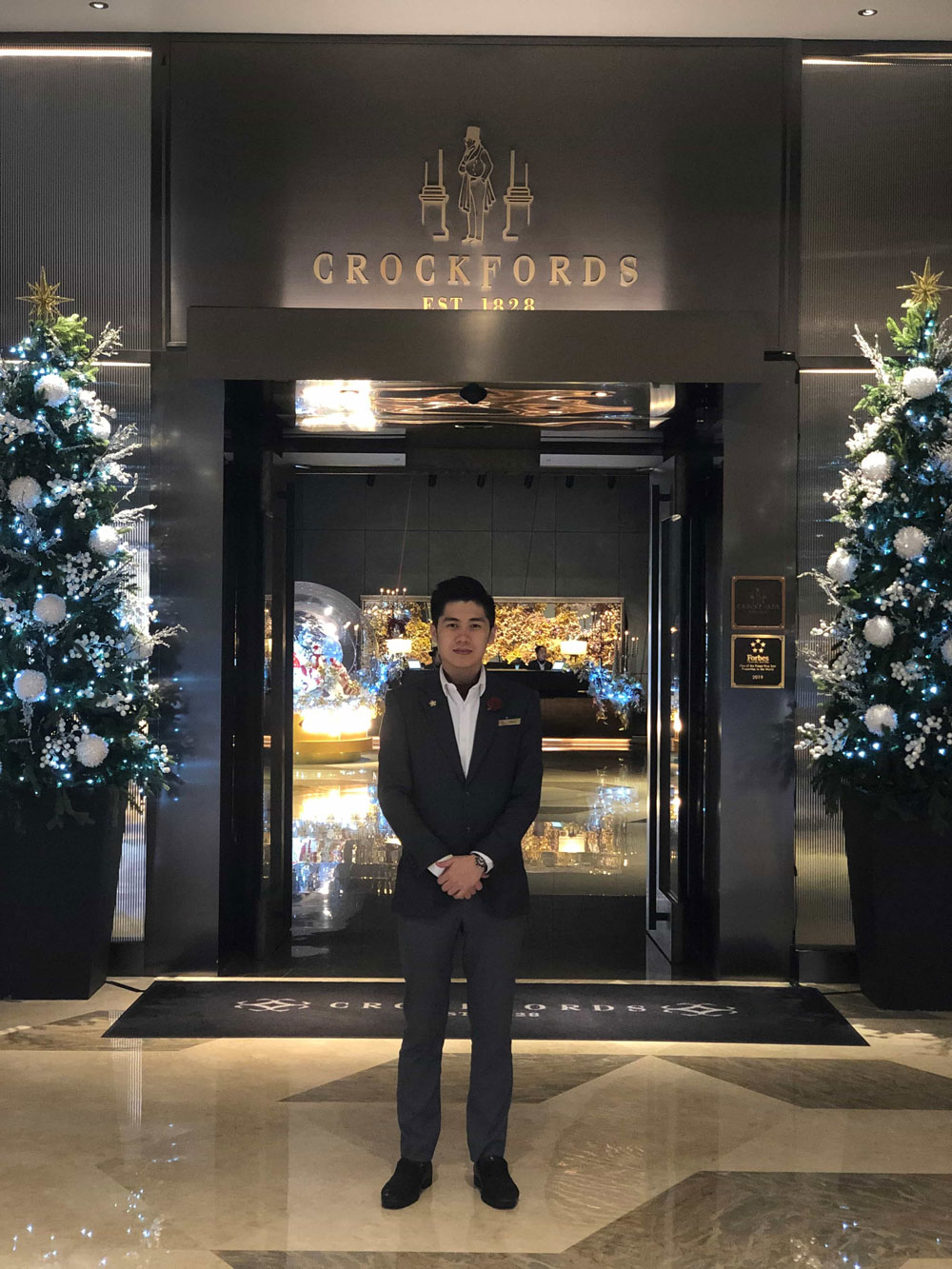 Lee Soon Hock currently helms the role of Front Office Supervisor in the 5-star Crockfords Hotel, Genting.
Shift in required skillsets
As the desired number of IT and Engineering professionals are expected to increase, the COL further reveals that business leaders, advertising and PR professionals were among the top most highly sought after roles in the Malaysian workforce. Other roles in demand, as stated in the report shared by the Ministry of Human Resources, included graphic designers, chefs and accountants.
Tan Lin Nah, Chief Executive Officer of INTI International University & Colleges shared that the demand for these professions comes as no surprise, as the need for creativity, critical thinking, interpersonal, and problem-solving skills will soar with the adoption of smart machines in organisations.
"As much as it is a promising time for IT and Engineering professionals, it also looks promising for students looking to pursue their interests in the business, creative and hospitality fields, as organisations move towards hiring talents who are able to demonstrate these human skillsets," shared Lin Nah.
Lee Soon Hock, a graduate from INTI International College Subang (INTI), shared that his Diploma in Hotel Management experience at INTI helped him hone the leadership skills he needed for his current role.
"I currently lead a team in assessing and managing all of our guests' needs to create an enjoyable stay-in experience and this requires me to demonstrate quick problem-solving abilities, and high interpersonal and communication skills consistently in my work. I am thankful that my diploma experience at INTI helped me hone these skills before I entered the workforce," shared the 5-star Crockfords Hotel Front Office Supervisor, a role that was also reported to be in high demand in the COL.
Accessible, Cost-Effective and a Quicker Pathway into Industry
With a variety of options made available for students pursuing their tertiary education, diploma programmes seemingly offer the strongest case for those looking to enter the workforce earlier as means for upward social mobility.
Dr Daniel Tan, Chief Academic Officer for INTI International University & Colleges, shared that diploma programmes offer immediate specialisation to support employment, are widely known to be more accessible, is cost-effective, and has a quicker entry route into the workforce.
"Based on the COL, graphic designers, for instance, were reported to be the top ten jobs in demand in 2019 . The diploma route seems to be the best route for a student keen on pursuing the arts given that a Diploma in Graphic Design can immediately get you employed. This route is also immediately accessible for secondary school graduates, is less of a burden financially and has a shorter completion duration. Taking these factors into consideration while observing the new market demands from the COL and current economic trends, the diploma route seems to be the most beneficial for those who are passionate in developing themselves as creative, business and service professionals." he shared.
Wezian Ho currently works as a creative professional in interior designing.
Wezian Ho, a Diploma in Interior Design alumnus from INTI International College Subang, shared that his diploma experience in INTI fully prepared him to be the interior designer he needed to be for the workforce.
"Apart from learning the fundamentals of design, I also gained industry exposure through my internship. This experience helped me gain insights into how the industry works before I even entered the workforce and it helped me developed my professional goals and understand the direction I wanted to take in my career," shared Wezian.
Dr Daniel shared that in aiming to meet the vast and current needs of Malaysia's future workforce, INTI provides a wide variety of options available for diploma programmes, covering programmes such as graphic design, business, mass communication, accounting, and engineering.
"These programmes are infused with industry initiatives, giving students the knowledge and competencies needed to excel in the future workplace," he expressed.