Sijil Pelajaran Malaysia (SPM) is a definitive part of Malaysian culture, with families planning an entire year, if not more, around their children sitting their SPM examinations. For the 421,706 students throughout the country who anxiously anticipate their results on 14th March, SPM also represents the conclusion of their formative years and the start of their future journey.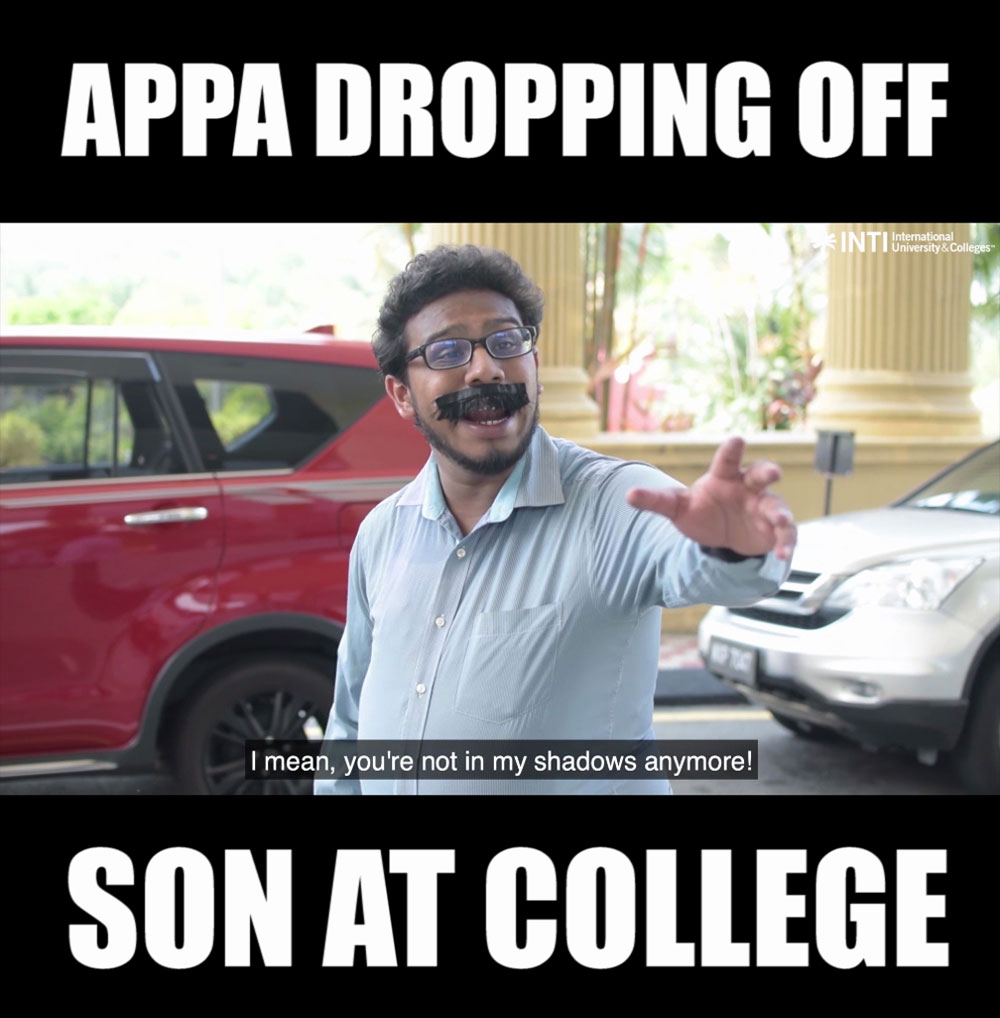 A scene from the upcoming third installation of INTI's video series on receiving SPM results, shot at INTI International University.
Amid the likely anxiety, INTI International University & Colleges presents a lighter yet equally realistic take on the release of SPM results – the reactions of family members during this critical time. Through a series of four hilarious videos shared over its social media platforms, INTI explored over the top experiences many young Malaysians face while awaiting the fateful day.
"Every SPM student has had to deal with the many questions and opinions that come with SPM results. Often done with good intent, managing family expectations amid the stress of anticipation is part and parcel of this crucial period and may be considered as a sort of rite of passage into adulthood," shared Tim Johnson, INTI's Senior Vice President, Marketing, Products & Partnerships.
He adds, "As an institution that has engaged with secondary school leavers for over 30 years, INTI wanted to explore this aspect of receiving SPM results and offer a touch of humour to remind students that regardless of what happens, there is always a lighter side to life and growing up."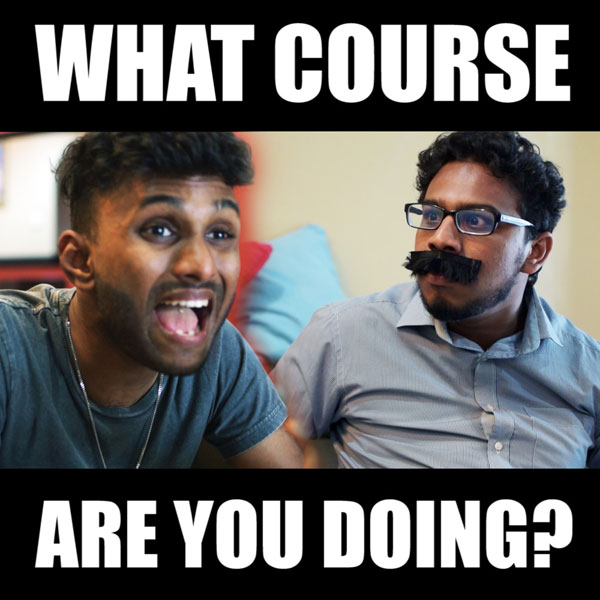 Choosing the right course can be crucial not only to SPM leavers but also concerned uncles and aunties.
Broadening its creative approach, the marketing team at INTI drew inspiration from Tamil dramas, exploring both language and styles in delivering its quirky messages. Having already explored videos in English, Mandarin and Malay, INTI's focus on Tamil this time succeeded in capturing the universal exasperation of students fending off well-wishing uncles and aunts.
"INTI students come from over 80 countries and we wanted to reflect that diversity in the stories we tell about our institution. Having actively explored the other main languages in Malaysia, these videos were the next step in delivering a universal message with a unique cultural spin – one that, as Malaysians, we all appreciate," explained Johnson.
With the first video released on 1st March 2019 and garnering over 342,000 views on INTI's Facebook page within a week; and the second video released on 6th March reaching 107,000 views in less than a day, as well as both receiving close to 2,000 shares, the series has become increasingly popular among followers, including SPM students who eagerly await the release of their results. INTI wishes all SPM recipients the very best!
Video link: https://www.facebook.com/INTI.edu/videos/357629211504047