While most of the prestigious Malaysian universities promise high quality and affordable education, these institutions also believe in attracting the best talents. Most of them offer scholarships to reward the students' achievements and offer support to those who merit them. Students on the other hand, also work hard academically to obtain merit scholarships that may ease their families financial burdens while pursuing their dreams. Merit scholarships are usually offered based on the level of capabilities the student demonstrates in academic, athletic or artistic fields, along with other special interests they may pursue.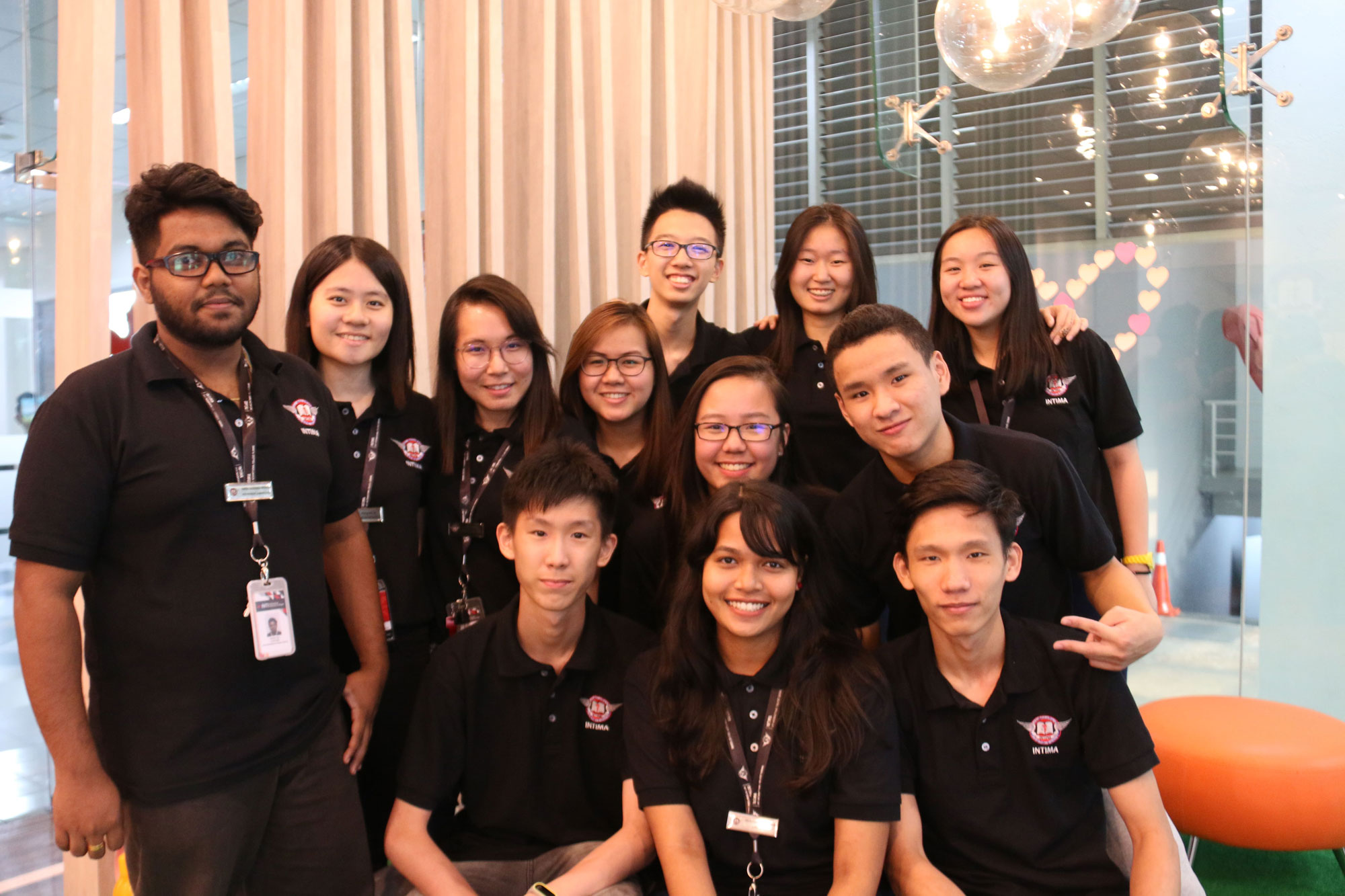 Joyce Chiam (second row, second from right) with other members of the student council, INTIMA, of INTI International College Subang.
"Being able to transform my good academic performance into a financial benefit for my family is one of my greatest achievements to date. As a student, I work hard to obtain good results so that I can build a stable career for myself in the future. With the scholarships I have received from both INTI and Wichita State University, I have never been prouder to say that I have helped reduce my parents' financial burden as well," said Joyce Chiam, an ambitious young girl from the Land of Hornbills, Kuching, Sarawak.
"Before enrolling into the American Degree Transfer Program, I was told about the many scholarships offered by INTI. With my SPM results, I was awarded a 40% merit scholarship. But having always been competitive, I managed to up the scale to a 70% tuition fee discount with the INTI Leadership Excellence Scholarship instead."
Today, the over-achieving Joyce is pursuing a degree in Industrial Engineering at Wichita State University, located in the birthplace of Pizza Hut, Wichita, in the United States of America (USA). She received the Global Select Scholarship from the university, an exclusive scholarship for international students with a CGPA of 3.0 and above, and is also part of the USD 1 million worth of scholarships awarded annually by US universities to INTI students. She asserted that INTI and Wichita State University's strong partnership enabled her to transfer her credits with absolutely no hassle.
"When I was 16, I made the decision to pursue my higher education in the USA. INTI is best known as the pioneer of the American Degree Transfer Program in Malaysia. It was well known for the AUP even way back when my mother's high school classmates took the same pathway at INTI to study in the States. So even before I took my SPM, I knew my choice," Joyce explained when asked how she came across INTI.
She claims her experience in INTI was a fruitful journey and it is by far the pinnacle of her life. "My lecturers from the Centre of American Education (CAE) did not teach, but instead, they passionately shared their knowledge about their respective subjects, and that's what I loved the most about attending the lectures. INTI also provided me with numerous opportunities to explore my capabilities and discover talents within me that I never knew of. I started off my college life by joining the INTI Sales and Support Team (ISST), and it was my very first working experience."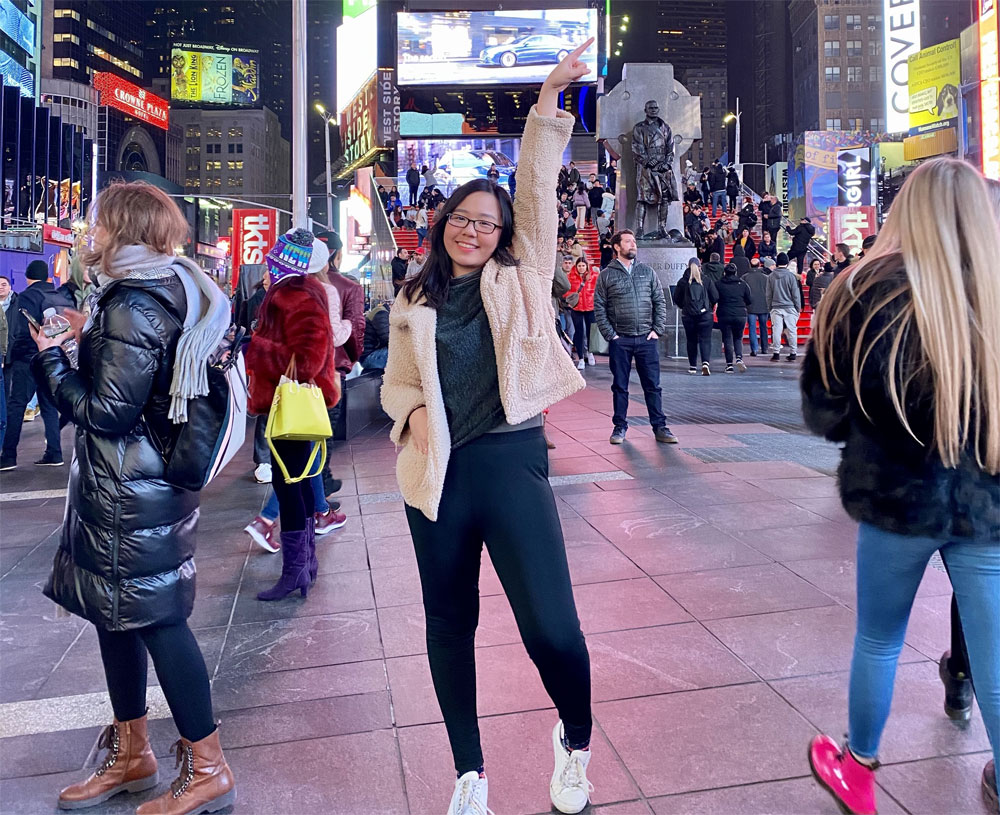 Joyce Chiam at Times Square, New York City.
Joyce continued being an all rounder before moving to the USA. She was part of the student council, INTIMA, as a Public Relations Officer. She organized events, and supported the clubs and societies while serving the student council. Her outgoing nature forged her new friendships and she also developed a range of soft skills during her nine months in INTI. She added, "These experiences and the diverse groups of people I met during my studies shaped me into someone who valued competence, humbleness and passion for everything I do."
Sharing her experiences of moving to the USA, Joyce admits that her initial experience in a foreign land was tough due to her unfamiliarity. "I allowed myself some time to get used to the new environment before pushing myself out there to socialize with people from different cultures, and to join events on campus. Having other Malaysian students in my university was a big help too. We all come from the same background, go through the different phases of being away from home, and are all reaching for the same dream together. That way, I knew I was not alone."
Joyce still makes an effort to communicate with her family frequently despite her busy schedule. How does she do it? Time management. She says it's essential because it allows her to set her priorities and avoid procrastination. She also learnt that keeping a calendar or making a daily to-do-list is helpful to achieve a balance between academics, extra-curricular activities and her social life. Finally she added, "But don't forget self-discipline!"