Amid the increasing buzz around Industrial Revolution 4.0 (IR 4.0) and the digital transformation it is set to bring in the way we live and work, a rising concern globally is the replacement of human talents with machines and the loss of jobs resulting from this change. Bank Negara Malaysia's 2018 report, Unlocking Malaysia's Digital Future: Opportunities, Challenges and Policy Responses, suggests that 54% of jobs in Malaysia will be automated in the next 10 to 20 years . A study by YouGov Omnibus' earlier this year also found that 69% of Malaysians believe that automation will lead to a loss of jobs overall in the wider economy.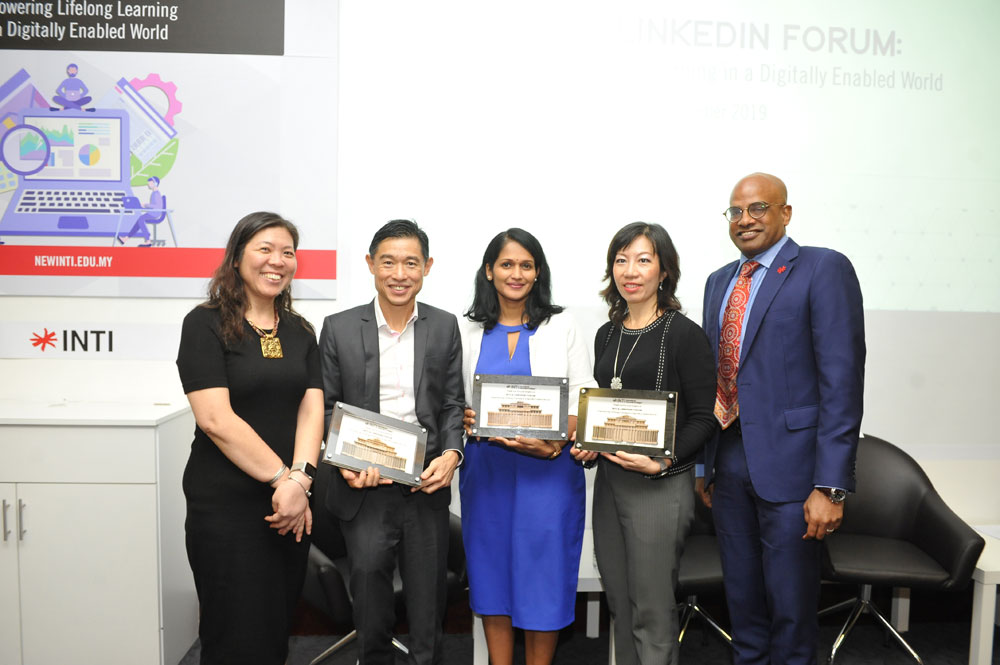 In responding to these inevitable shifts in the workplace, the upskilling of talents to keep pace with technological changes is now more critical than ever. Emphasising this need, Randstad's 2019 Workmonitor survey found that 89% of Malaysians would need to upskill or reskill to work in a digital environment. 82% also felt that their employers should provide them with adequate re-training to acquire new digital skills and increase productivity, but just over half said that their companies were currently doing so.
Tan Lin Nah, acting Chief Executive Officer of INTI International University & Colleges (INTI) said, "What we must quickly realise is that the impact of digital transformation on the workforce has already begun in Malaysia. In 2015, 18,000 jobs were lost in the banking industry due to the introduction of 'disruptive technology' . In 2018, more than 33,700 jobs were lost in the manufacturing and construction industries due to automation . While the World Economic Forum has forecasted that 1.74 million new jobs will be created globally by 2022 , and as "new collar jobs" emerge to combine technical, vocational and soft skills to meet the needs of digital transformation , what will enable Malaysian talents to move forward is how well they upskill and reskill themselves during this transformation period."
To address the urgent need for upskilling, reskilling and lifelong learning among Malaysians, INTI organised a forum with senior talent and learning development leaders including Frank Koo, Head of Asia for LinkedIn's Talent and Learning Solutions; Monsy Siew, KPMG's Executive Director for People, Performance & Culture; and Sri Vidya Nadarajah, Country HR Leader for GE Malaysia. The forum included 30 industry leaders from various sectors, and more than 70 students, faculty and management heads from INTI.
Presenting the keynote address at the forum, Frank Koo shared insights into emerging jobs and rising skills in the region, and how employers and educators should embrace a lifelong learning mindset and create skilling opportunities within their organisations.
"Finding the right people and then developing and growing their talents through skilling will enable organisations to stay relevant in the digital era. If people find purpose in their work, they will help your business grow while achieving their professional aspirations," shared Koo.
Weighing in further on the importance of upskilling, Koo joined Monsy Siew and Sri Vidya Nadarajah in a panel discussion on how individuals and organisations could empower talent in the 21st century through lifelong learning.
Moderating the discussion, Timothy Johnson, INTI's Senior Vice President for Marketing, Products and Partnerships said, "As society adapts to digitalisation and globalisation, the structure of jobs is rapidly changing. In 1984 the shelf life of business expertise was 30 years, which is almost an entire career. Now, most professional proficiencies last only five years before they need to be tweaked or replaced . This suggests that to thrive in today's workplace, talents can no longer rely on experience to remain relevant – they must reinvent themselves through new knowledge and competencies, and do so regularly."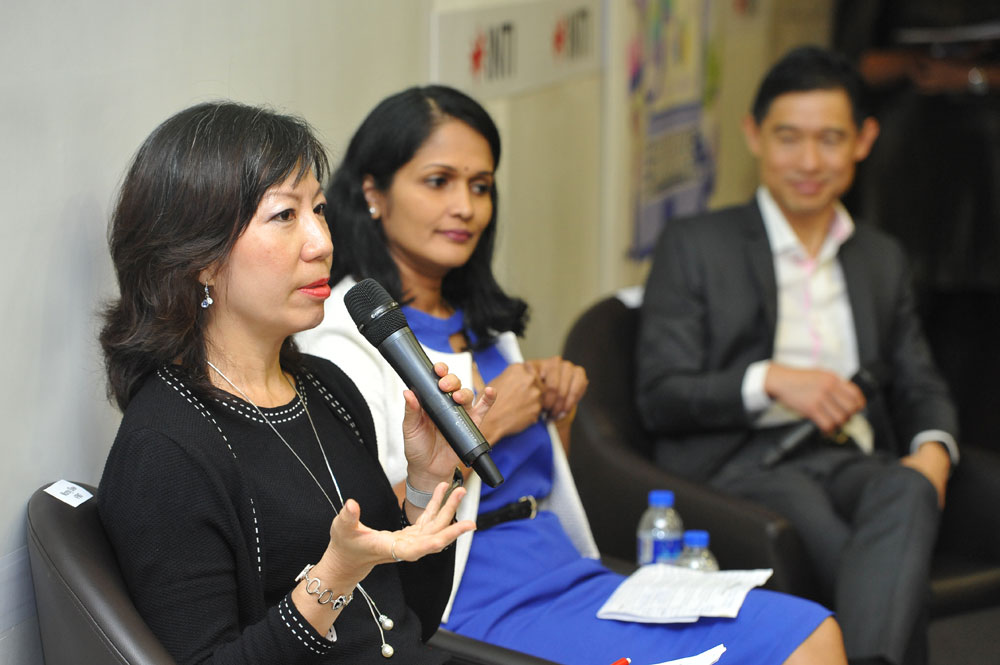 In addition to individual competencies, the panel also addressed the role of organisations in re-skilling their workforce to be IR 4.0 ready, the reality of aligning multi-generational talents to organisational transformation, and the competencies that education providers and graduates needed to hone in preparing the next generation of Malaysian talent.
"Remaining relevant in IR 4.0 means developing the skills that go beyond textbook learning," explained Johnson. "Gaining a solid foundation in ICT, the ability to work with data, technical know-how, agility, decision-making, teamwork, and adopting a mind set for lifelong learning are skills that span all areas of expertise. These are skills that talent must now learn to adopt, regardless of whether they are seasoned professionals or fresh graduates, if they wish to thrive in this new world of work."
"How well we reinvent ourselves as organisations and professionals today will change the way we live and work in the future," emphasised Lin Nah. "In several years, some roles will become obsolete and some jobs that don't even exist today will become commonplace. This means both the current and future workforce will need to realign their skill sets to keep pace with the changes, and this is where lifelong learning comes in."
"As enablers of tomorrow's future, INTI has already begun the process of inculcating the need for lifelong learning among its employees by subscribing to LinkedIn Learning. This platform enables our employees from across all six campuses to upskill and reskill themselves to adapt to the changes that IR 4.0 will bring. As an institution committed to reinventing education, we believe that for education to change, we must also keep up with the changes of industry. This is one of the ways we are empowering our own employees so that in turn, they can empower students to take on the opportunities in this digital era and become the leaders of tomorrow."