Since the 2015 earthquake tragedy in Sabah, there have been concerns that earthquakes may become more frequent, especially in the state . The location of Sabah near the boundaries of three major tectonic plates – the Eurasian, India-Australia and Philippine-Pacific plates, makes it prone to seismic activities . Experts have cautioned that there is a possibility an earthquake greater than Magnitude 5 may hit Sabah in the future, and in anticipation, the construction of new buildings have to comply with the National Annex to the earthquake building code, MS EN 1998-1 by the Department of Standards Malaysia since December 2017.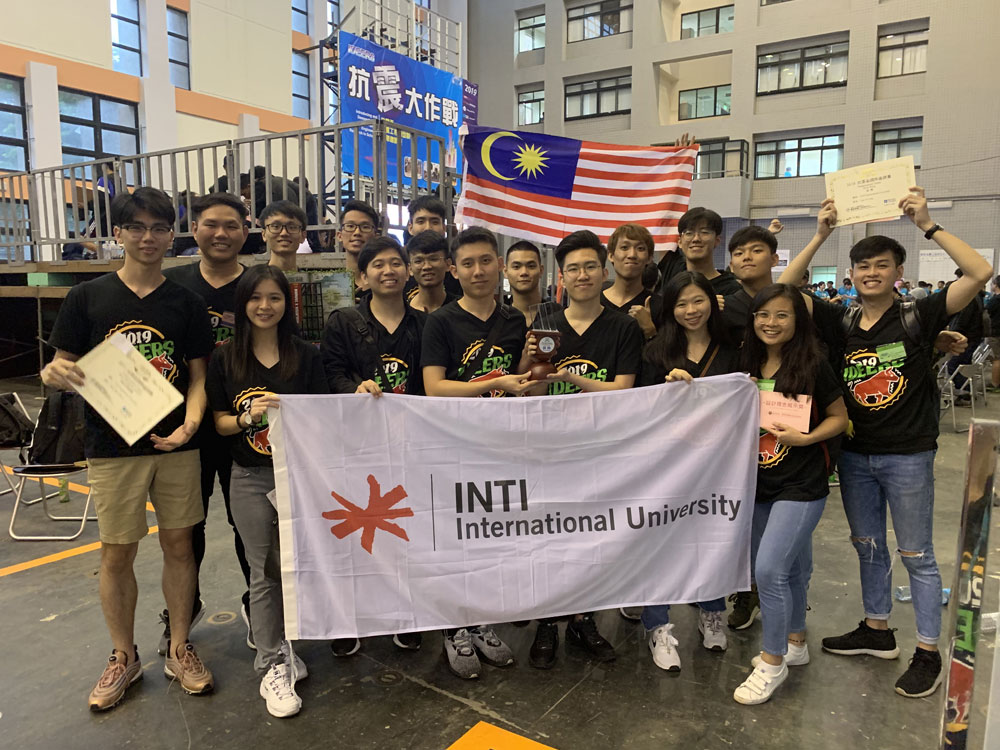 Meanwhile, experts agree that the possibility of an earthquake hitting Kuala Lumpur cannot be ruled out because an ancient fault line under Kuala Lumpur could reactivate due to tectonic pressure. Experts are also advocating the need for structures and buildings to be prepared for future earthquakes across Malaysia .
To prepare for any eventualities in the construction industry, INTI International University has been sending its students from the Faculty of Engineering and Quantity Surveying to participate in IDEERS (Introducing and Demonstrating Earthquake Engineering Research in School) for several years. IDEERS is held on an annual basis in Taiwan, a country prone to earthquakes and is jointly organised by the Taiwan National Center for Research on Earthquake Engineering (NCREE), National Applied Research Laboratories (NARLabs) and the British Council. It aims to promote earthquake engineering and seismic protection education, as well as to encourage high school and university students to participate in a creative scientific competition.
The 2019 competition was held at NCREE in mid-September and saw the participation of students from countries such as Indonesia, Australia, Taiwan, Hong Kong, Philippines, Singapore and Malaysia. 16 students who are currently pursuing their studies in Civil Engineering made up four teams from INTI, the only private university representing Malaysia.
Over the course of two days, students were required to design and build prototypes of structures addressing common construction issues faced in earthquake prone areas. The prototypes were then presented to a group of judges to demonstrate its resilience in the event of an earthquake.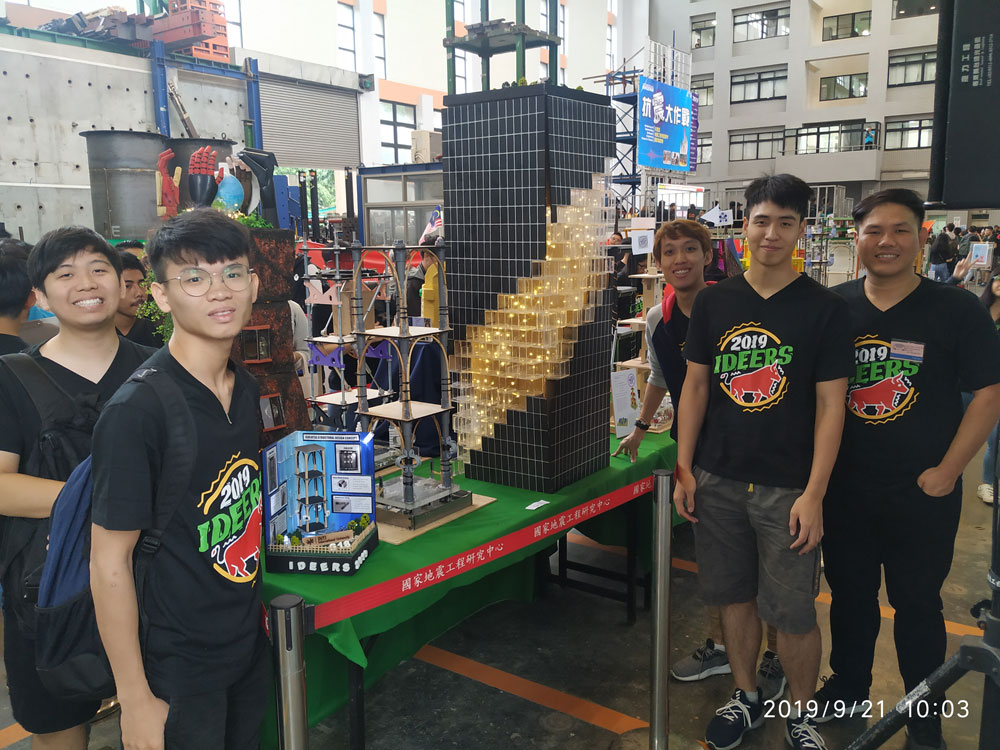 At the end of Day Two, one INTI team was named Champion in the Postgraduate Category, defeating Taiwan and the Philippines in the process. It was the first time INTI has won this competition.
On top of being named Champion, the four teams from INTI also won 7 other awards, including Most Preferable Award, Design-Concept Exhibition Award, Structural Design Award, Aesthetic Architecture Award, Most Preferable Award and also received the Quake-Resistant Certificate, endorsing their expertise in building earthquake resilient buildings.
All participants of IDEERS 2019 were also taken to a site visit to the Chelungpu Fault Preservation Park and the 921 Earthquake Museum of Taiwan, both dedicated to the 7.3 earthquake that struck Taichung, Taiwan in 1999.
Dr Lee Hoong Pin, Senior Lecturer at the Faculty of Engineering and Quantity Surveying from INTI International University who accompanied the students to Taiwan explained, "When students enter international competitions, they are challenged to go beyond their comfort zones, to think creatively, to work collaboratively and to communicate valid points – these are the skill sets required in the near future as we enter the digital era. To prepare our students with the skills they require to win, they used a Finite Element Method software to do precision design especially for structures in earthquake-prone areas. But in an international competition such as this, the stakes were much higher as we were competing with students from countries that are already familiar with earthquakes. That was why it was a pleasant surprise that we emerged as the overall Champion!"
Dr Joseph Lee, Vice Chancellor of INTI International University added, "Emerging as overall Champion at IDEERS 2019 is a great achievement as we prepare our students to be ready for the future. Besides building skill sets they would require to thrive in the Industrial Revolution 4.0 (IR 4.0) by entering international-level competitions, all undergraduate students are also required to learn Design Thinking as part of General Studies (Mata Pelajaran Umum or MPU) to prepare them to be solution-focused to achieve the best outcomes and to also be innovative and efficient. This skill set is especially important to acquire in order to be innovative, especially when the future is unforeseeable. Our teams have clearly demonstrated their ability to think of creative solutions to possible outcomes.
"We may not know when the next earthquake will strike Malaysia," continued Dr Joseph. "But these bright and ambitious students are ready to build earthquake-resilient buildings to protect the safety of our communities and in doing so, minimise potential damage to life and property."