Never before have so many industries concurrently implemented hiring freezes, truly displaying the historic magnitude of the COVID-19 pandemic. Organizations around the world have been striving to keep costs down; from reducing salaries and restricting marketing budgets, right through to implementing company-wide hiring freezes, drastic action has been taken by leadership teams everywhere to stretch their cash flows.

Cheng Fong Tuan, Human Resources & General Affairs Director of Samsung is delighted that INTI provides opportunities to students to help them shape their learning and adaptive strategies in a more self-determined way before the start of their careers.
While it is inevitable that hiring will rebound eventually, what will the future of recruiting look like? And is it really the 'future' or will it simply be the 'present of recruitment'?
Whatever may come over the next few months, higher education institutions continue to play an important role in exposing students to the changing trends across various industries.
Dr. Jane Lim, Chief Executive of INTI International College Subang (INTI) shared "Each year, INTI works together with industry partners to ensure INTI's curriculum across the various pathways from art and design to engineering are industry-relevant. The various initiatives we take bring together industry and faculty members to discuss the gaps in graduate outcomes and solutions that can be implemented to prepare students for the real working environment."
Cheng Fong Tuan, Human Resources & General Affairs Director of Samsung, one of INTI's 450 industry partners, shared his take on the future of recruitment.
"The pandemic has without a doubt accelerated our transition to the future of work. This is an opportunity to transform our workplace strategy and leverage the environment in a purposeful and innovative manner to enable bold business endeavours and foster a culture of inclusivity," shared Fong Tuan.
He also projected his view and observation about recruitment moving forward. "The future of recruitment will entail internal mobility within a company. No longer a nice-to-have, internal mobility will be a must-have. Prior to COVID-19, many Asia-Pacific organisations were already tapping into their existing talent pool, but now internal mobility will become an essential part of any hiring strategy," said Fong Tuan.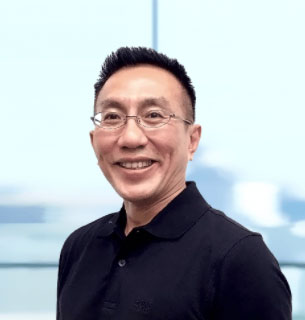 Chee Gay, Chief Human Resource Officer of TDCX believes that COVID-19 has imposed positive changes to talent acquisition today.
According to an insight by LinkedIn Talent Solutions, virtually recruiting remote workers is a new norm for many. Internal mobility and upskilling programs are being built out, many for the first time.
Fong Tuan is also pleased that INTI provides opportunities to help students shape their learning and adaptive strategies in a more self-determined way before even starting their careers.
"A good example of an innovative educational tool that INTI has spearheaded is the realization of collaborative industry projects like career fairs, employability forums and employer projects between lecturers, students and industry partners, to collaborate and provide solutions impacting the latest trends encircling the employment market," stated Fong Tuan.
While Fong Tuan shared about the importance of internal mobility within a company, Chee Gay, Chief Human Resource Officer of TDCX articulated possible business changes and new trends in hiring processes.
"Facing unprecedented uncertainty and volatility, companies will also move away from static jobs in isolated departments and focus on project-based cross-functional work, where employees will shift to new projects as business needs change. This will also change the way recruiters assess and hire talent. They'll prioritize applicants' potential and transferable skills, such as their learning ability, adaptability and problem-solving skills, over their pedigree and technical capacity to do specific tasks," explained Chee Gay.
Chee Gay added "By now, most organizations have had to adjust to performing essential business practices in a virtual environment. And while video conferencing and cloud file sharing have been a challenge to adopt, they are not the only tests of our capacity to operate virtually. Even though the easing of restrictions in some jurisdictions is allowing for face-to-face interactions, there is a deep impact on talent acquisition as sourcing, hiring and on-boarding are now largely done virtually."
Although the pandemic posed a huge challenge for most companies, Chee Gay believes that when it comes to talent acquisition today, COVID-19 has brought on some positive changes to it. It has helped many companies innovate and modernize their talent acquisition processes.
"In my opinion, once companies start using new talent acquisition software platforms and digitalize their hiring processes, they may never want to go back to their old way of hiring. Virtual hiring assisted by effective end to end talent acquisition software significantly improves the hiring process, making it faster and cheaper for employers to secure the right talent," Chee Gay said, confidently.
Chee Gay concluded, "I applaud INTI for their efforts to be a force of change in revolutionizing education and enabling their students to adapt to the latest employment market trends. They inspire students to discover their true potential through the right knowledge, skills, tools and experiences. I strongly believe that INTI's industry relevant curriculum will empower students to become career ready, even during these unprecedented times."