In these increasingly uncertain times, one thing is certain, young adults are no longer guaranteed a job upon completing their studies. To stay ahead of the game, graduates must now have additional skillsets that will give them a competitive edge over the plethora of fresh graduates in the job market. According to the World Economic Forum, problem solving, critical thinking and creativity are among the top skills an employee would need to thrive1. These skills are increasingly necessary in order to embrace change, another constant in the future.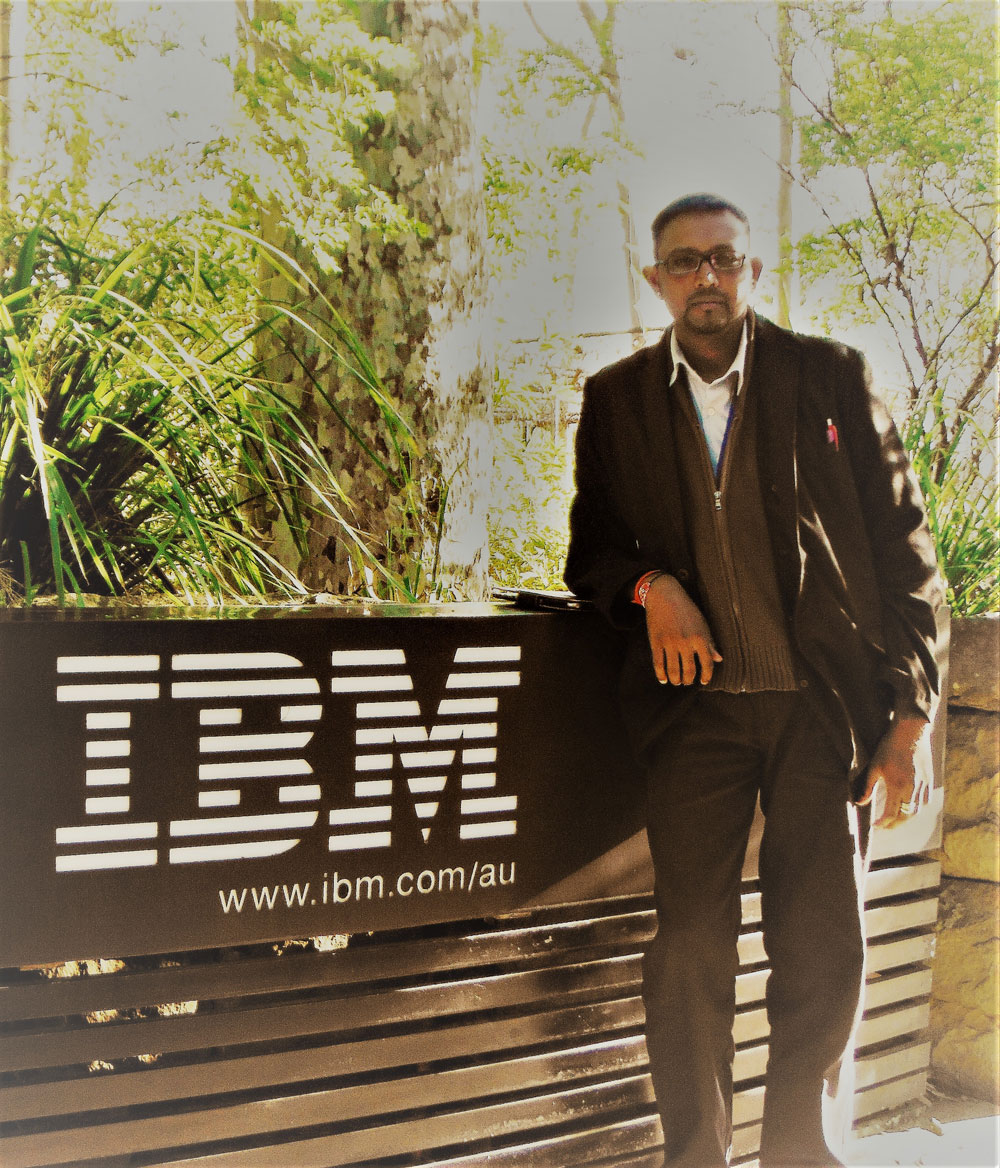 IBM Global Delivery Center's Delivery Service Manager Naveen Kumar Muniandy believes that more than just the right technology is needed to stay competitive in the digital economy era.
When a group of Bachelor in Mechanical Engineering students from INTI International University in Nilai were asked to tackle one or more of the United Nations 17 Sustainable Development Goals (SDG), little did they realize that it would be these three skills that they would hone for their future in the workforce and win them the Design Thinking Innovation Award in June 2020.
Discovering and Defining the Problem
For Abdul Halim Abu Hashim, Heng Boon Koon, Koh Heng De, James Teoh, and Boom Yeong Jie, it was unanimous that they would focus on working towards the goals for No Poverty, Good Health and Wellbeing, and Responsible Consumption and Production. These SDGs, which are also known as Global Goals, would inspire them to pitch an app that could possibly solve food wastage woes.
According to Heng De, people around the world tend to over-budget on food and, from their own personal experiences of attending events such as birthday parties and weddings, the team found that food was always in excess. Meanwhile, there are also those groups of people who do not have enough for daily meals. They looked at bridging this gap so that surplus food could be collected and distributed to those in need.
"To ease the burdens of the needy and low-income families by reducing their expenditure on food and to also reduce food wastage from company and individual events, we aimed to create an app that would help distribute extra food to those who need it," he said.
Defining the Next Steps
After ascertaining their goal, the team distributed questionnaires to a sample size of 50 respondents to gauge people's response towards the idea. Following positive feedback, they listed possible partners to collaborate with as well as key elements and work processes needed before designing the interface for the app.
From the beginning until the end, the team had the guidance of Design Thinking lecturer, Menaga Vesudevan, and industry mentor, IBM Global Delivery Center's Delivery Service Manager Naveen Kumar Muniandy.
"It was such a privilege and an honor to work alongside Mr. Naveen as he had a wealth of experience to share with us. He told us not to look at our project as a temporary project, but to instead approach it as a business. This made us focus on every detail of the app, from advertising to revenue generation. He believed that this would be an application used by everyone," shared Abdul Halim.
Due to limitations during the Movement Control Order (MCO), the team was unable to meet and have discussions face-to-face. The situation also prevented them from building a working prototype for the Design Thinking Final Pitch involving an audience of industry leaders.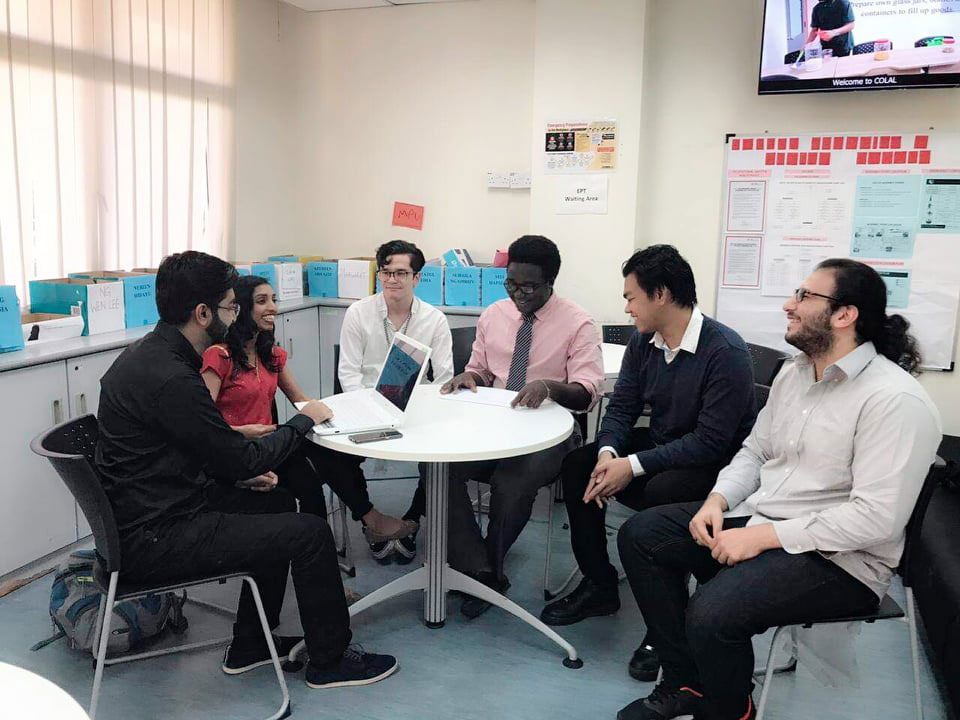 INTI International University Design Thinking lecturer Menaga Vesudevan guiding students from a past Design Challenge session.
"We also had trouble answering one of the questions required of us, which was how would the app earn revenue? We were not sure how our app would earn revenue. Would people pay for an app which acts as a middle man, or pay to get rid of their food waste? We were unsure of how to go about this and we brought this up with our mentor," Heng De said.
Gains from Design Thinking
For Boon Koon, the concept of design thinking can begin from our surroundings and by looking for things that can be improved on or are needed by society. He admits that it has led him to pay attention to the little details in daily life.
"I have learned how to become a critical thinker. During the design phase, many questions came to mind such as how we were going to make a profit or sustain our app. In the end, our solution included cooperating with delivery companies and the use of ads to generate income. Before we help others, we had to make sure our app could survive the market. It made us think not just about designing the app, but strategies to sustain and maintain what we were building," he added.
For Boom Yeong Jie, getting feedback and knowledge from an industry professional was an invaluable opportunity.
"We had a greater understanding of marketing strategies, which is something we do not learn about in our mechanical engineering programme. Now we know ways to promote our app to investors and businessmen," said Yeong Jie.
According to James, learning to think out of the box was what he took away from the Design Challenge experience.
"I also learned that it is important to face challenges that arise with an open mind. This has trained me to continuously think innovatively," he said.
The Industry Perspective
As someone who is not new to mentoring students for the Design Challenge, Naveen said he tries to probe his mentees as much as possible based on their expertise, without giving them the answer or solution.
"At IBM we use Design Thinking principles for business. It begins with a set of principles that frame a way to see problems and solutions from a new point of view. These principles provide the foundation for delivering solutions that meet or exceed our client's expectations.
"Design thinking is a mind set and approach to keep learning, collaborate, and identify challenges. It can also be a continuous cycle of observing, reflecting, and making. Go in any order you like, take as many iterations as needed. The thing about continuous improvement is that you're never done. There will always be a better solution just around the corner," he said.
According to Naveen, to stay competitive in the digital economy era, we need more than just the right technology.
"We need the right people, with the right skills, in the right jobs. Not blue-collar jobs. Not white-collar jobs. But rather, new-collar jobs. Jobs that are not only about credentials but about capabilities. An IBM IBV study found that 120 million workers may need to be reskilled or retrained in the next three years. Students graduating from university need the relevant skills in order to open more options in their careers. That means investing in a curriculum that emphasizes analysis, problem-solving, and leverages the latest technology," he concluded.
As a core subject at the university, INTI's Design Thinking module leverages design thinking strategies to improve thought processes, collaboration, and presentation skills and allows students to gain valuable competencies that meet the needs of the rapidly changing workplace. Skills such as critical thinking, problem solving, and the ability to innovate are increasingly beneficial for students who will enter the future workforce.
1 https://www.weforum.org/agenda/2016/01/the-10-skills-you-need-to-thrive-in-the-fourth-industrial-revolution/