As educators and students continue to adapt to online learning, several individuals, including Mike Teo, are taking e-learning to greater heights. The Interior Design (ID) lecturer from INTI International College Subang's (INTI) Center of Art and Design shares how he makes his online classroom more engaging and interesting for his students.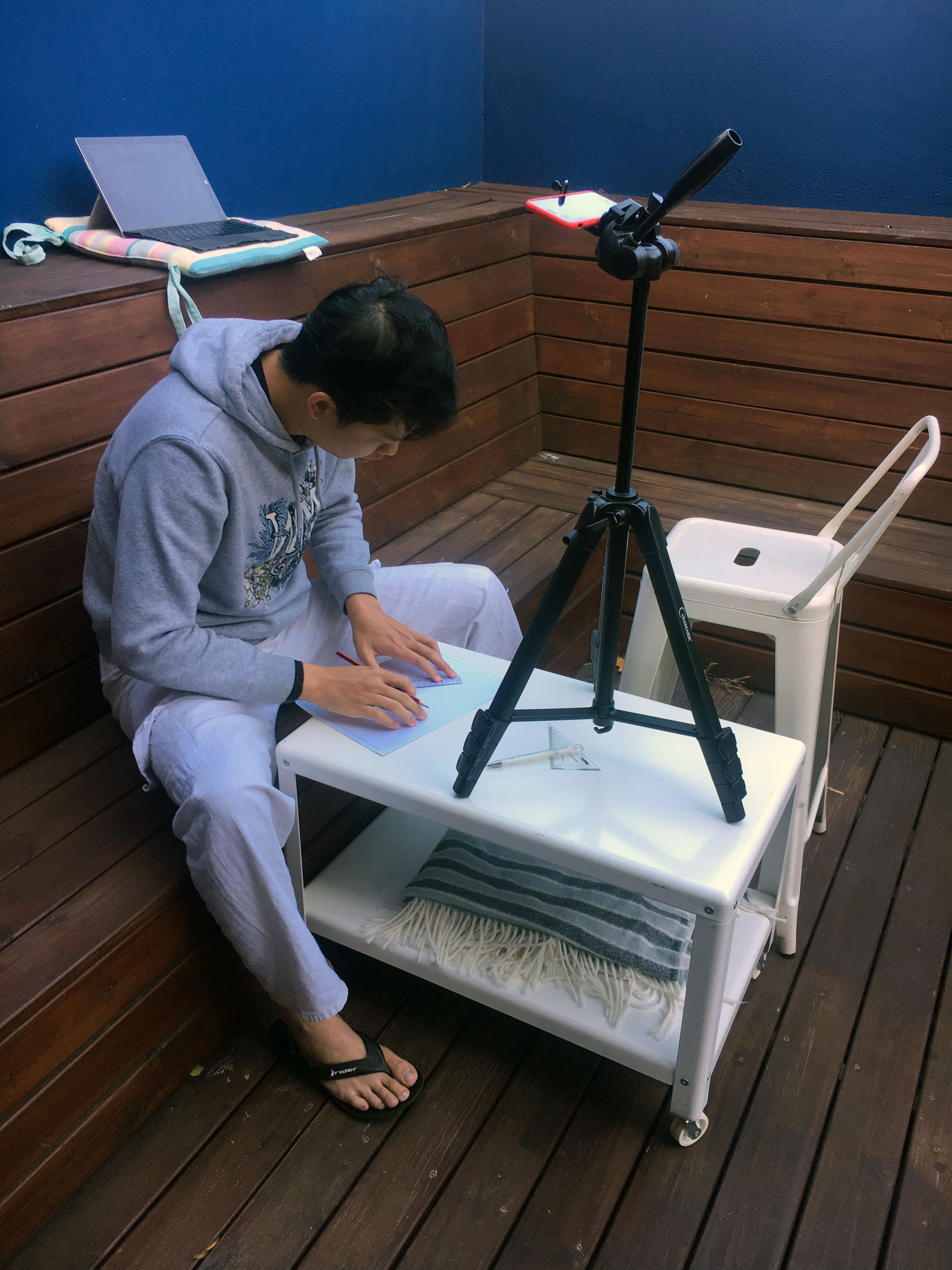 Mike while he was stuck in South Africa recording videos of him drawing
Dubbed as "Mr Mike" by his students, Mike was initially stuck in South Africa for two months when the COVID-19 lockdown was announced in Malaysia.
"I was only meant to be there for two weeks but ended up being stuck there for two months. I was worried because I had to start teaching my classes in April as well. Thankfully my wife had brought her laptop along with her, so I was able to access INTI's Learning Management System, Blackboard, along with its tools, such as Blackboard Collaborate, to teach my students through live or recorded lectures while being away from Malaysia," shared the Masters in Design Management graduate.
A lecturer for both ID degree and diploma programmes for over ten years, Mike knew that subjects such as drawing or building technology were going to be hard to teach online, so he devised a plan.
"These are highly technical subjects in ID and I knew I would lose my class' attention if I did not think of ways to make my lessons more engaging. My first step was to invest in extra equipment such as microphones and tripod stands to enhance my video lectures before looking into editing softwares I could use," shared the former interior architect.
Mike added that since his students were also very visual learners and would most likely be easily distracted at home, he decided to incorporate humour into his lessons by including appropriate sounds effects and background music, having props in his lectures and even being their "distraction" by incorporating portraits of himself into his slides.
The enthusiastic teacher shared that he has also included "guest stars" in his lessons and included humorous comments when assessing his students' assignments and quizzes too.
"One lesson was going to be on the different types of wall system ends and I knew it was going to be a very dry lesson if I did not make it more fun. I wondered what could make my students more engaged and then I looked to the toys I owned and thought, they could be my "guest stars", said Mike while chuckling.
He added, "I understand that apart from my lessons, students have other lessons with other lecturers, which means they are often occupied with assignments, quizzes and exams too. I also know that it has not been easy for everyone given the current pandemic we are in. Knowing this, I decided to make my quizzes and assessments more light-hearted, so they would not feel too overwhelmed or demotivated as well."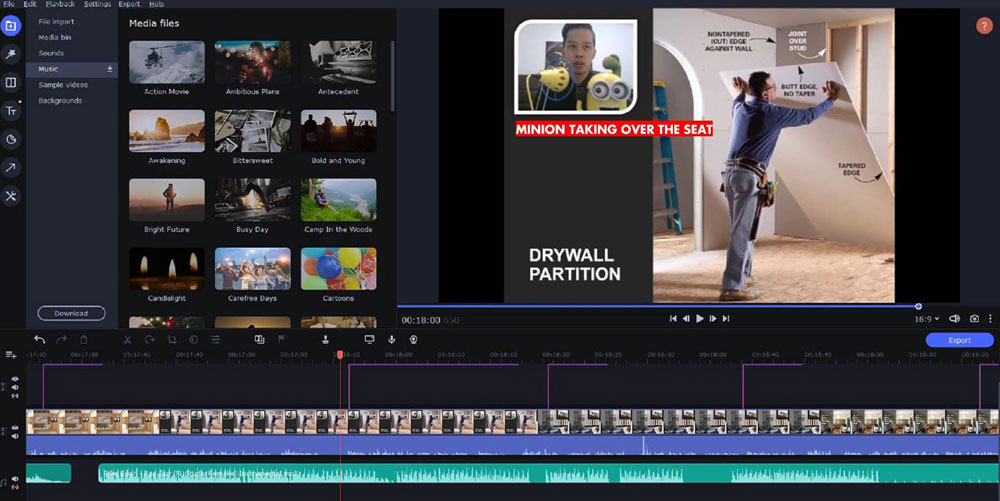 Mike has had "guest stars" such as his toy minion to "help" him deliver his lessons
The 33-year-old lecturer who is passionate about cultivating students' passions and creativity also shared that he uses social media platforms such as Instagram to better connect with his students too.
"I initially created @mrmikedott to create podcasts with industry professionals as an alternative learning tool for my students. Now I have started using it to also create additional engaging content for my students!" shared the jovial teacher.
When asked how long it usually takes him to prepare for a lesson, Mike shared that he sometimes finds himself working until 2 a.m. in the morning.
"It is harder work. When we are physically teaching, we do not have to spend time on planning, scripting, recording, editing or storyboarding for videos prior to our lessons. I admit it was tiring but after getting the kind of feedback I got from my students after my lessons, the long hours were all worth it," shared a contented Mike.
Mike's hard work definitely paid off as he has received numerous comments from his students on social media through Insta-comments, Insta-stories and even in blogs describing how grateful they are to him for his lessons. INTI's former alumni who are former students of Mike too has also taken the liberty to share their personal appreciation of him after observing the kind of lessons he was producing throughout the MCO.
As Albert Einstein says, "It is the supreme art of the teacher to awaken joy in creative expression and knowledge". Through the feedback he has received from his students, Mike has proven to have mastered this art.