When educators around the world were forced to quickly take on online teaching and learning, little did they know that there were many different ways of going about it. From mixing up different tools to engage students, to limiting the use of videos during class (which used to be a popular tool to keep students interested during face-to-face sessions), the approach to online teaching and learning is not a one size fits all. However, lecturers from INTI International University & Colleges have shared some similar tips in what they feel is key to having an effective online learning session.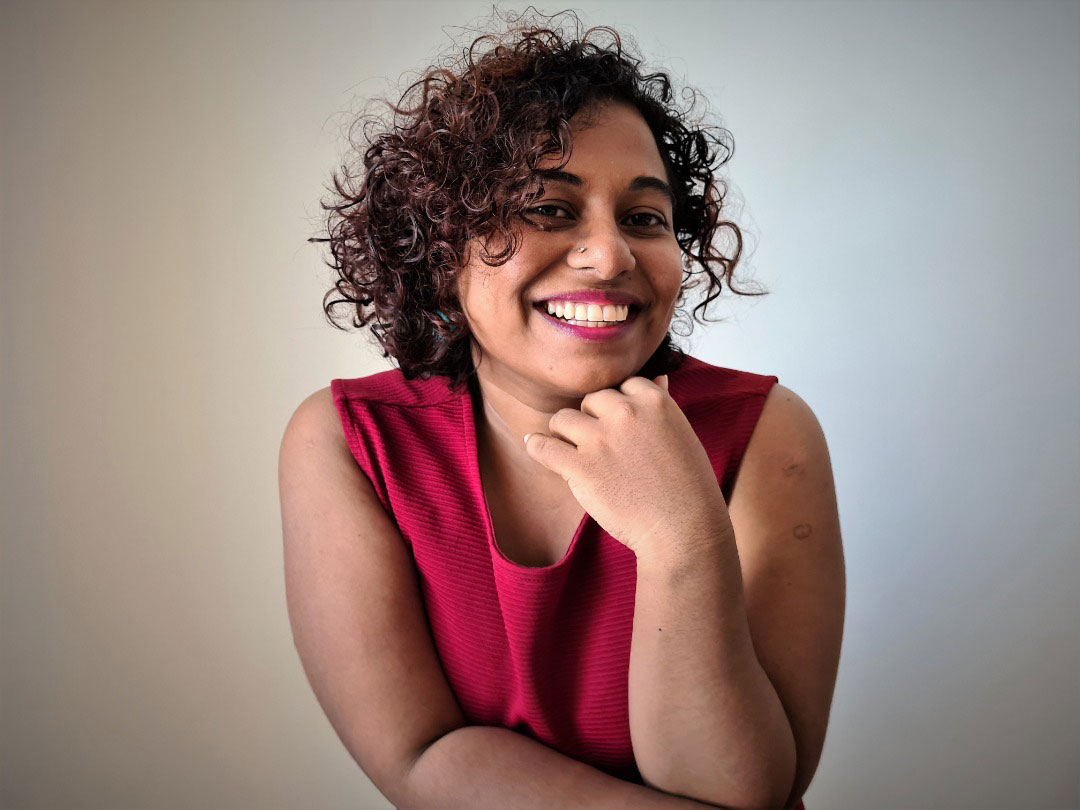 INTI International University Faculty of Business, Communication and Law lecturer Cheryl Withaneachi feels that turning the camera on during online classes promotes engagement.
1. Stable internet connection
Because lessons are being conducted online, the most important thing to have besides a laptop or computer is a stable internet connection. According to INTI International University's Faculty of Business, Communication and Law senior lecturer Roberto Gerardo Calleja Fernandez, whether the connectivity is over a mobile phone or proper infrastructure, access to the internet is vital in delivering and receiving knowledge in remote classes.
"Having no internet or intermittent internet connection is like having a lecturer's hard work and careful planning go down the drain," said the Mass Communication lecturer.
A reliable connection will allow for a smooth sailing online class wherever a student or lecturer may be.
2. Learning Management Systems (LMS)
With most universities having Learning Management Systems (LMS) in place, their lecturers and students are able to use it to download notes and learning materials as well as look out for announcements – and that is all they use it for. Kannaki S. Narayansany, who is a Senior Manager for Teaching & Learning at INTI College Subang, said INTI implements blended learning through the Blackboard LMS.
"Students access the platform daily for everything related to their course. They submit their assignments, ask questions, watch videos, and more!" she said, adding that because students frequently used Blackboard, it was a smoother transition for them when online learning was fully implemented.
With a good learning management systems, lecturers also benefit from inline grading, and reporting and analytics tools which eases their workload.
3. Setting ground rules
For Nurnazida Nazri, a law lecturer at INTI International College Kuala Lumpur's School of Business, Law, Communication and Accounting, setting the ground rules early on is a must.
"Just like how I would do for a normal class on campus, I lay out the rules so the students know what should and should not be done. For example, I have made it clear that if my questions go unanswered, I will not move on to the next topic and that may mean the class will have to go on longer," she laughed.
Nurnazida said that because of this, her students were more active in the online sessions.
Meanwhile, Kannaki said students are also reminded to mute their microphones when a lecturer is talking and to use the "raise hand" button should they want to ask a question. "Alternatively, they can ask questions in the chat box," she said.
These rules, she added, will ensure less disruption and noise in the online teaching and learning process.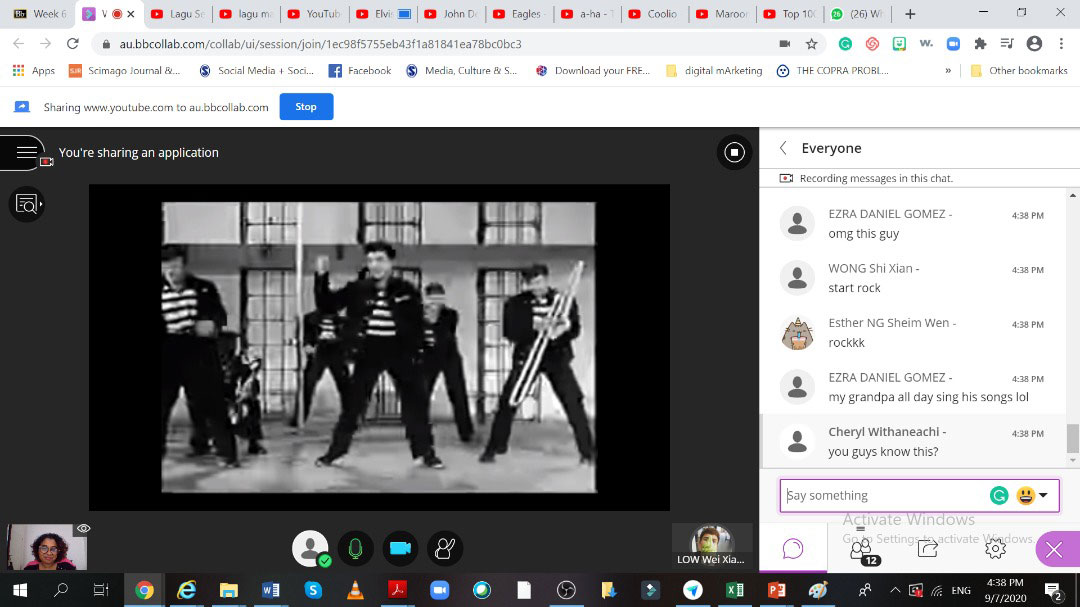 An example of how INTI International University Faculty of Business, Communication and Law lecturer Cheryl Withaneachi uses videos from different generations of music to discuss the topic of sound recording.
4. Engaging content
The way to go with online learning is definitely not by dishing out slide after slide to students. According to Cheryl Withaneachi, who teaches Mass Communication at INTI International University's Faculty of Business, Communication and Law, understanding what makes your students tick will help you better plan your classes for them.
"I usually mix up my lessons with quizzes, polls, and other activities to keep the students interested in my basic introduction to communication topics. I incorporate Bamboozle and other apps to do blind flash card games. This changes the pace of my classes so students don't get bored," said Cheryl, whose interest in life is to simplify the use of technology.
Nurnazida said she relates her law syllabus to current issues and cracks a couple of jokes every now and then to keep the mood light. In her opinion, this method has worked well to keep the class from slipping doldrums.
5. Additional tools/ways to keep students interested
While some lecturers complain about how hard it is to get their students to participate, Cheryl said the use of Name Picker has brought excitement to her class. The app, she said, will randomly pick names of students similar to a Wheel of Fortune, to answer a question in class.
"My students will nervously, but also excitedly, hold their breath to see whose name is chosen. And this way nobody can say I am intentionally picking on a student to answer a question in class as it is chosen by an app!" she laughed.
Meanwhile, rewarding students in class is a way that Nurnazida keeps her students motivated.
"Even before classes went online I would sometimes prepare small hampers for my students. But now that we can't see each other I had to find another way to reward them for an activity, so I decided to put a RM20 GrabFood voucher up for grabs," she said, adding that her students scrambled to do the quizzes in order to win the voucher.
In addition to that, she said the names of winners would also be announced on Blackboard for all to see.
6. Add personal touch
As physical presence lacks in online teaching and learning, lecturers need to help students feel the same support and interaction that they get with a normal face-to-face session.
Cheryl, who is teaching new students this semester, finds it helpful to turn on the camera at the beginning of the class to allow students to see her and vice versa.
"These new students have never been on campus and have never seen me at all, all they know is that they have enrolled in this class. While I wait for everyone to log in, I leave the camera on so I can interact with this new bunch and chit chat to get to know them better," she said.
Though turning on the camera throughout the class would not be viable as it would cause the internet to lag, she said being able to see students' faces online helps to gauge whether they were bored, lost, or tired.
For Nurnazida, knowing the names of all her students and addressing each student during class was her way of personalising the session.
"It makes them feel appreciated," she added.
7. Bring your personality
Because of the lack of physical presence and interaction, lecturers need to work harder to establish a connection with their students.
"When you are lively you can make what you teach and your class come alive," Cheryl concluded.