The COVID-19 pandemic has changed the ecosystem for growing businesses, amid threats of economic ramifications. For some young entrepreneurs, especially those armed with the knowledge of cutting edge technology, online media and digital marketing, have, however, found their way to forge ahead since the lockdown.
Marcus Teoh Zhen Ye, Founder of LearnZBFM.com.
Despite the Movement Control Order (MCO), there are young entrepreneurs and start-up owners who have pivoted in one way or another to adapt to present circumstances. To understand how they are not only sustaining but further expanding their businesses under fierce challenges, INTI spoke to some of them to find out more.
Marcus Teoh Zhen Ye, 39, is the Founder of LearnZBFM.com, an organisation that helps entrepreneurs generate leads, referrals and recruit with zero budget, leveraging on networks via Facebook. Marcus has seen his business almost double amidst the COVID-19 crisis.
"My business grew significantly as business owners are now keen to learn how to market their businesses and themselves without having to pay online. Reaching out via live streaming is also one of the fastest ways to market a business, as the public spend more time on social media while staying at home," explained Marcus, who has been dubbed as one of the earliest Malaysian leaders to coach business owners on Facebook Live.
Though he needed to make some adjustments at the early stages, like converting his physical training to fully online sessions, Marcus, who used to design content and deliver them via face to face talks, training and coaching, has swiftly overcome the challenges and learned how to close sales via live streaming, register clients via a funnel page and conduct his whole programme online. He has also invested in different kinds of online tools to help his client reach out fast and establish new connections and networks.
As an alumnus of INTI's American University Program, Marcus benefited from a long term relationship with his alma mater and was supported in venturing into his business-coaching career.
"INTI arranged a show for me on BFM89.9. From there, I managed to build new relationships with many entrepreneurs and business professionals who are now my long term friends. I am now supported by multiple business networks and service providers," he added.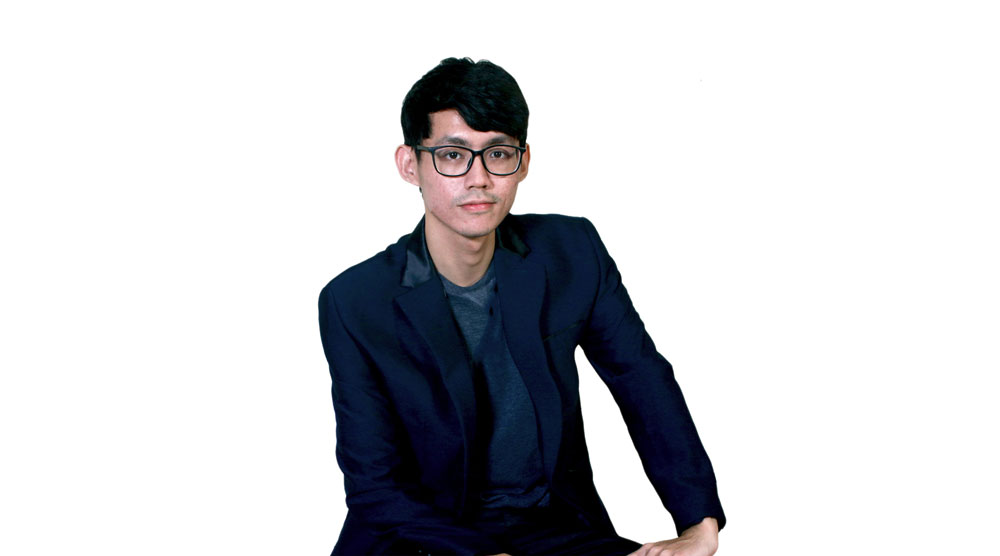 Kenny Lam Hua Jian, Founder & CEO of Polar Stomp.
Kenny Lam Hua Jian, 25, Founder & CEO of Polar Stomp, an independent digital marketing agency that serves local and international brands, had been leveraging his expertise and knowledge in media planning and marketing strategies, supported by an automation digital marketing software – The X-Engine – to serve his clients during the enforcement of the MCO.
"We utilize our team's expertise to help our clients establish their brand on multiple online platforms and increase their customer reach," said Kenny, who graduated from INTI with a Bachelor of Mass Communication (Hons) degree, in collaboration with The University Of Hertfordshire, UK.
"During the lockdown, our business expansion to Mauritius as well as many of our clients' projects were delayed due to market uncertainty. Operations have eventually gotten back on track and the business grew rapidly after the second month of the lockdown," shared Kenny.
As many business owners were not able to generate income during the crisis, many sought help from agencies like Kenny's, to strategize and manage their brand's online sales and marketing. This was where the demand for his services grew. For more prudent business owners, the company had crafted a solution to generate revenue via online platforms with a minimum cost.
Sharing his tips on how to support his business during the crisis, Kenny stressed the importance of establishing a strong network among stakeholders.
"Networking is key in any industry. With the right network, you can always do things faster, more efficiently and right on point. I have been very active in many business groups and when the lockdown was initiated, launching my new services and solutions wasn't difficult through these strong networks," said the young entrepreneur who first established his business while still studying in university.
During his time at INTI, he not only participated in networking events but also took part in numerous competitions such as the Maybank Go Ahead Challenge where he emerged as one of the National Finalists in 2019. He was also named the EPIC Entrepreneur Champion and a Malaysian Representative for the ASEAN Multi-Media Team. These experiences certainly built his credibility in obtaining opportunities from other business owners.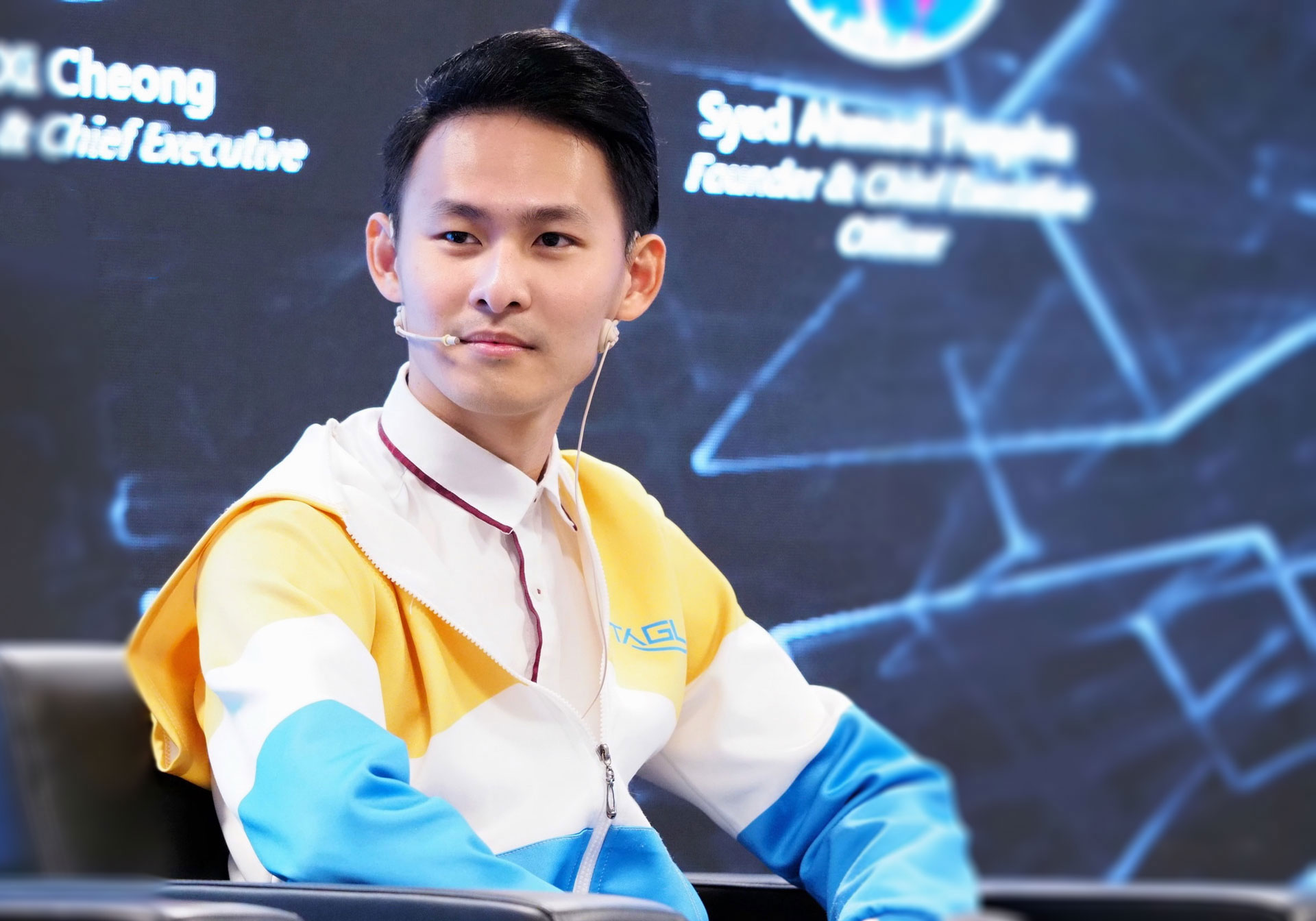 Edison Lim Huang Xian, Founder & CEO of TAG La Technology.
Edison Lim Huang Xian, 28, Founder & CEO of TAG La Technology, a local company that aims to build future innovations through technology and whose claim to fame is producing Malaysian made products, expressed his pride in his team who adapted fast during the pandemic crisis and launched a new solution that the market needs.
"After a week into the lockdown, our team quickly launched an online education platform for the community to be able to learn for free, so they could equip themselves more skills and knowledge during the lockdown, and use these to sustain their business or livelihood," stated Edison.
He firmly believed that with the strong brand presence that the company had built throughout the years, the business could recover quickly after the MCO was lifted.
"We understood where our strength was and focused on it. I am glad to say that we started this company from scratch but have still seen good achievements throughout the journey," said the Bachelor of Mass Communication graduate from INTI International University.
He shared that the key to evolving business is putting customers' needs as the priority. "Always work hard for your first few customers, this almost always guarantees long term gains, even when you need to evolve your business."
Edison was also grateful for INTI's alumni-faculty relationships. His lecturers, he shared, were always helpful and never let go of him as an alumnus even though he has left the university for some years now.
"We could get any resources that we want if we requested it. INTI has never let me down!" he enthused.