Completing the Sijil Pelajaran Malaysia (SPM) examination is a milestone every secondary school student in Malaysia looks forward to. While waiting for the exam results, you may be wondering, "which university course should I take?" Indeed, it is a big question for SPM school leavers who want to pursue higher education. Below are some tips to guide you in how to choose the right university course: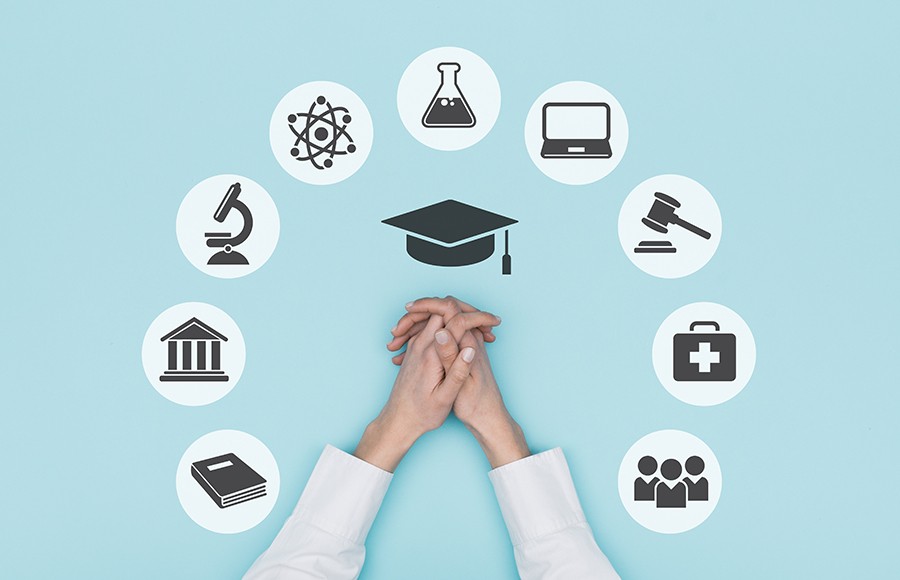 How to choose the right university course
1. Take a Career Assessment Test
Apart from broadening one's knowledge, the main goal of tertiary education is to expand future career opportunities. Thus, it is common for university candidates to take preliminary tests such as a career assessment test before enrolling. Career assessments help post-SPM candidates to: 
Identify their strengths and weaknesses

Discover skills and aptitudes

Explore career motivations, preferences and goals
Through these assessments, candidates can more or less know what industry they want to be in and which field to specialise. Such tests are useful in providing a starting point for candidates to explore about themselves while giving them confidence in career planning through higher education. 
2. Think About Your Interests and Hobbies
When it comes to choosing a degree course, the ideal outcome for every university graduate is to secure a job that pays well and most certainly, a career that is in line with self-interest. Not only is passion a motivating drive in deciding how to choose the right university course, but there are also other factors involved. One research study has shown that career choice decisions are influenced by intrinsic factors, namely:
an individual's personality; 

interests; 

self-concept; 

attitudes; and

cultural identity 
The same study also takes into account extrinsic factors, such as: 
social contacts 

role models 

availability of resources (e.g information and finances) 

globalisation 

ethnic background 

level of educational attainment 

subject choice & differences in job characteristics

1 
For instance, you may have a passion for music but at the same time, you lack the business knowledge to turn it into a successful music career. As we can see from the study cited, it is all the more imperative to have your choice of study align with the nature of the job (be it employed by a company or self-employed). At the end of the day, you want your passion to meet your daily living expenses.    
3. Create a List of Potential Careers
After choosing a field of your interest, write down all the possible jobs under that field. Let's say you want to pursue the field of Computer Science. To narrow down, what specific Computer Science subject do you want to specialise in? Is it in Software Development? Data Science? Artificial Intelligence (AI)? 
By focusing on a particular subject instead of a broad field, you have a higher chance of applying for a career that will bring full satisfaction to your career life. Alternatively, if you are a candidate who has yet to pinpoint a specific subject to specialise in, going for a general course programme is perfectly fine too. After selecting several jobs you are keen on, write down in detail the requirements of your targeted careers and stick them to your dream board. 
Now that you have an idea of how to choose a degree programme, the next step is to find a university or college that provides the study of your choice. Not sure where to start? INTI Education Counselling Centres provide future students with education pathway choices, student registration and application services. Reach out to our education counsellors today!
Source: 
1.https://files.eric.ed.gov/fulltext/EJ1092415.pdf