Singapore is still a favourite destination for Malaysians to work in. Unofficial statistics show that some 300,000 Malaysians commute daily from Johor to Singapore to work, while another 400,000 Malaysians work and live in Singapore. The foreign workforce in Singapore as of December 2018 is 1,386,000 , which means the number of Malaysians contributing to the Singapore economy is an estimated 50% of its total foreign workforce. Among the reasons cited by Malaysians to work in Singapore are the better standard of living, improved employment opportunities and the fact that Singapore is still near enough to their respective hometowns.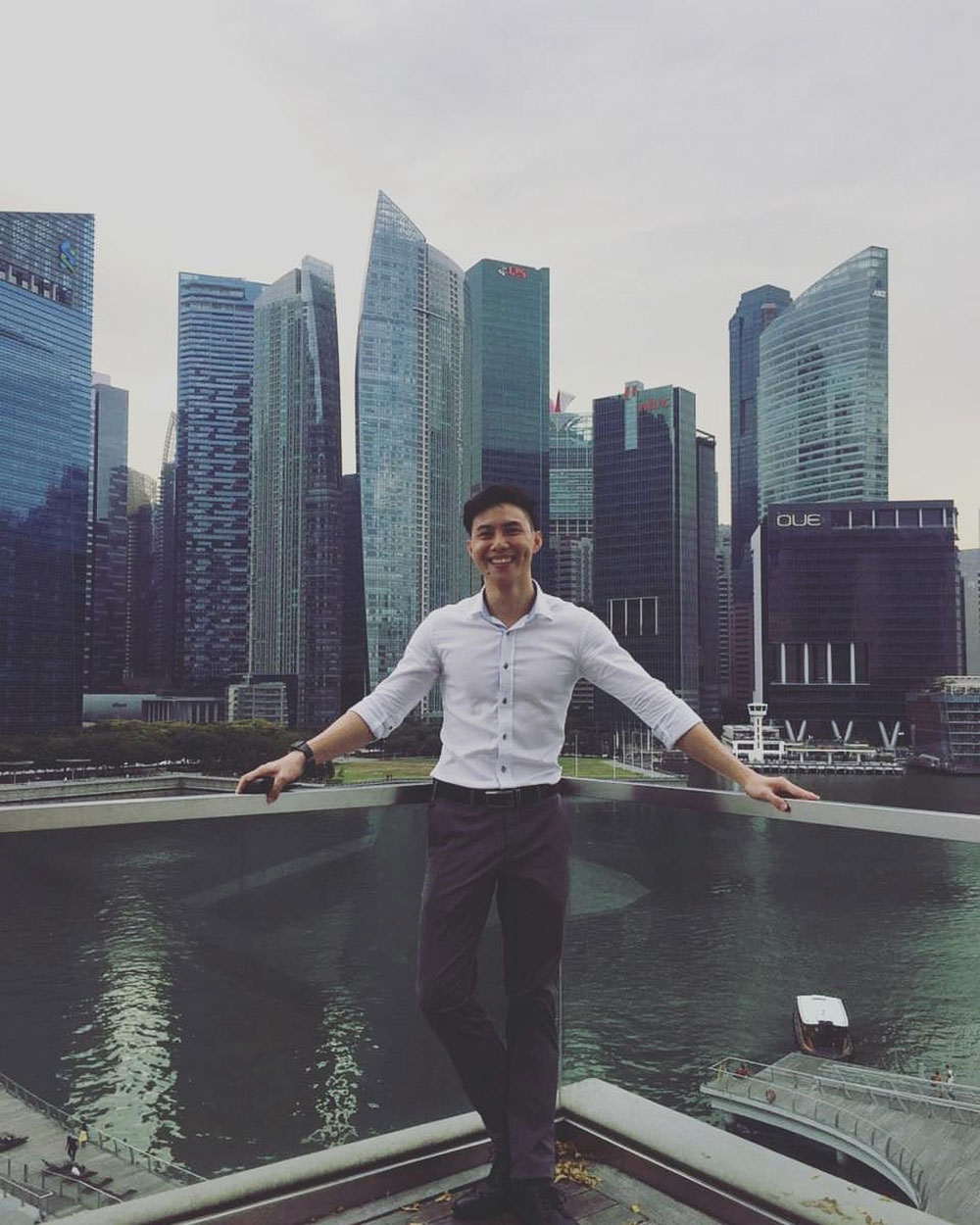 Among the many Malaysians living and working across the Causeway is Kelvin Lee. He graduated in 2013 with a Bachelor of Computer Science (Hons) degree specialising in Network and Mobile Computing from INTI International University (INTI). Originally from Johor Bahru, he chose to study this programme because he wanted a career in IT. A scholarship helped him begin his journey to realise his dreams.
As a university student, he was elected as the Vice President of Activities for the campus student council, and was even involved in planning and organising a conference that congregated all the student council members from five different INTI campuses across Malaysia. Within his three years of studying and living in INTI, he found joy in mingling with students from various backgrounds and nationalities, which enabled him to broaden his view. Living on campus proved to be another plus point for him as not only did he learn to be independent, but to also learn to live in harmony with people from diverse cultures and experiences.
"As someone from a predominantly Mandarin speaking background and because I studied the Unified Examination Certificate (UEC), I took the first step to challenge myself and study in an English-speaking environment which was INTI. There is always a first time for everything, including improving language competencies. We just need to be bold and not be afraid to make mistakes – this is how we can progress," shared Kelvin.
Kelvin is now working at Certis CISCO Security Pte Ltd as a system engineer, establishing his career and fulfilling his dream to be in the IT industry, while he also enjoys the fact that his hometown is just across the Causeway.
"My time in INTI has helped me develop an international perspective, with a curriculum that is very much in line with industry trends and meeting the needs of the future workforce," Kelvin added. "I was also able to work on personal skills such as team work and decision making through my time in the student council and these skills have brought me to where I am now in my career."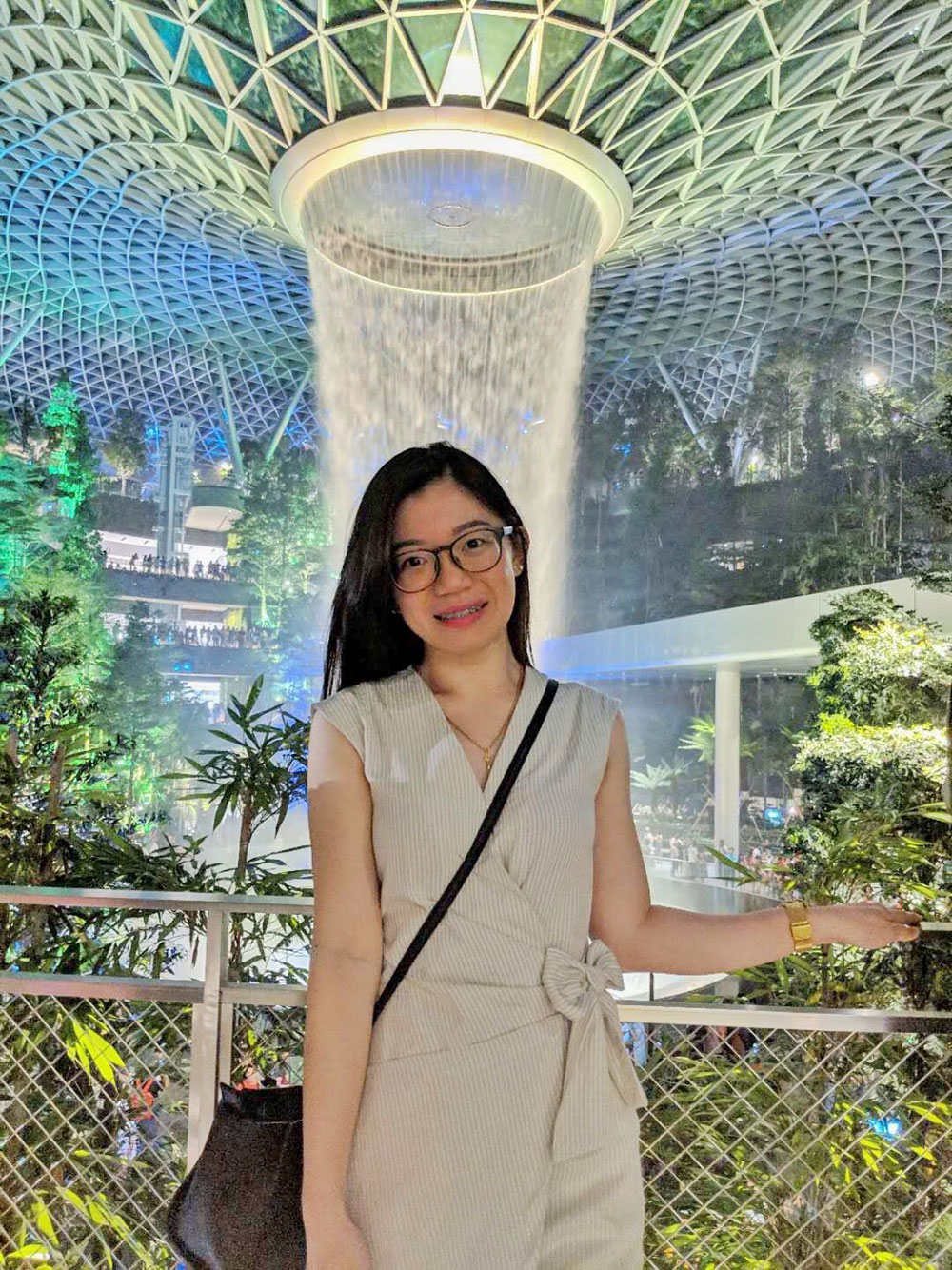 Another fellow Johorian is Shium Wen Xu. She graduated with a Bachelor of Science in Physiotherapy (Hons) from INTI International University in 2017, and is now focusing on her career as a physiotherapist in Thye Hua Kwan Hospital, Singapore.
"I made the decision to begin my career in Singapore because physiotherapy is well-established here, and because it enables me to work close to my hometown, as opposed to working in Kuala Lumpur," she said. "Growing up, I have always envisioned myself working in the healthcare industry, to enable people to live their best lives. Being a physiotherapist enables me to be part of people's journey to improve their mobility and achieve overall health and wellness."
Wen Xu also cites her time in INTI as a launch pad for her career. She cites, "I came from a Mandarin-speaking environment and so in INTI, I made use of the opportunity to practise speaking English. Not only have I managed to gain friends from other backgrounds, but I have also gained the confidence to speak and write in English. On top of that, I also had many fun activities with my fellow physiotherapy classmates, with our regular sports meet by the INTI Physio Club and also playing Frisbee after classes. We get to distress in a healthy manner and we also got to know each other better."
"Looking back, I actually learned more than just physiotherapy in INTI," reminisced Wen Xu. "The world is getting smaller now with the various methods we have to connect with each other. There is a world beyond what I know, and I have learned to be a global citizen and to take an active role in my community and my workplace to make our planet a better place to live in."
Dr Joseph Lee, Vice Chancellor of INTI International University shares, "INTI has been educating Malaysians for more than 30 years and we are proud that our campus has been a contributing factor for many of our students to not only discover and develop their talents, but to also to brush up their language competencies and most importantly, to be part of the impending Industrial Revolution 4.0 (IR 4.0) by developing the necessary skillsets such as knowledge on ICT, the ability to work with data, having a generic knowledge about technology and a mind set for lifelong learning. Upon leaving INTI, our graduates are ready to fulfil their dream careers and compete at the world stage."