It was an exciting moment for the students studying computing and computer science programmes in collaboration with Coventry University (CU) at INTI International College Penang (INTI), as they welcomed their counterparts and lectures from the United Kingdom.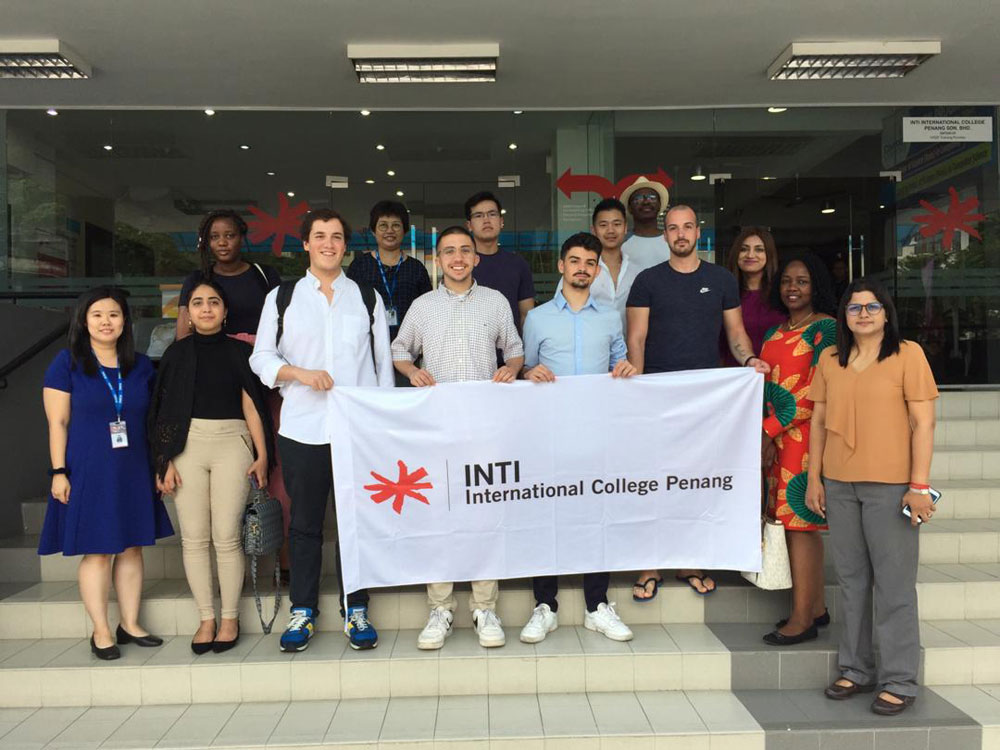 The students and lecturers from Coventry University (UK)are welcomed by Ms Hemalatha Murugiah (right), the Chief Executive of INTI International College Penang, as well as INTI students and staff upon their arrival.
Accompanied by two lecturers, nine students of different nationalities – Britain, Portugal, Pakistan and Nigeria, visited the Pearl of the Orient as their yearly study trip organised by the Faculty of Engineering, Environment and Computing at CU.
This transnational learning opportunity was beneficial for both the international and local students, as it expanded their perspectives and international exposure, an essential part in widening their capabilities as versatile future talent.
During their study trip to Penang, the CU students were warmly hosted by the School of Engineering and Technology (SOEAT) at INTI. It all started with local food and a fun introduction to language through games.
Participating with full excitement, the students engaged in various activities throughout their nine-day stay, including: a hackathon competition, a case study on network security and exploring augmented reality. Apart from this, students also benefitted from a guest lecture on "Project Management" delivered by CU lecturer Dr Stella-Maris Orim, as well as trips around Penang's rich heritage landmarks which further enhanced and opened up conversations about each students' culture.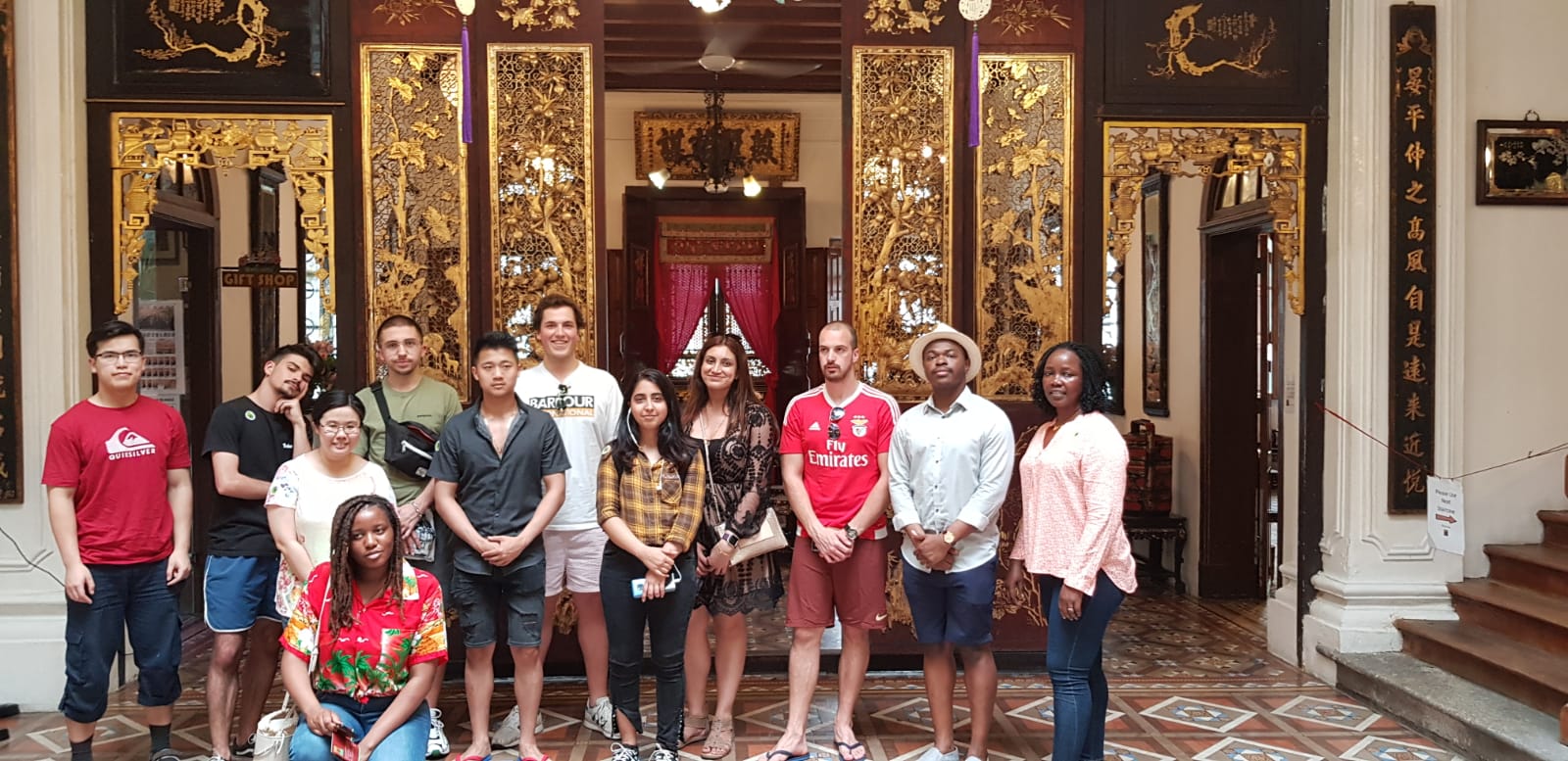 Dr Lim Chia Yean (3rd from left) accompanying Coventry University's students to Penang's Peranakan Mansion.
"This trip was a great opportunity for international students to experience Malaysian culture including trying their hand at batik printing and sampling Penang's famous street food at the night market which they heartily enjoyed. The Peranakan Mansion was also a truly eye-opening experience for them as this was their first encounter with this unique culture. More importantly, this was an opportunity for students from both campuses to learn and work together, gaining first hand exposure to diverse culture, ideas and backgrounds which are increasingly more important in the global workplace. We are grateful to have had the opportunity to work alongside Coventry and look forward to hosting more students to experience Malaysia and INTI," said Dr Lim Chia Yean, Head of Programme, Information Technology, at SOEAT, who headed the INTI team in hosting the international students.
When asked about their experiences with the UK counterparts, particularly in communicating with one another, Nadhrah Binti Mohomad Pazli, 23, who is pursuing her Bachelor of Science with Honours in Computing programme said, "The most important part was for us to not to make any assumptions, especially coming from so many backgrounds during our learning activities, to counter check with one another just to make sure we were on the same page."
Nadhrah took up the role of chairperson during the case study on network security, and found working with her international peers to be lesson in new competencies and ideas. "I was quite amazed when I saw how Coventry students could identify the most important points and could develop cohesive ideas within a short period of time," she said.
Ong Ping Yang, 24, a Bachelor of Science with Honours in Computer Science student, who played the role of event facilitator and photographer throughout the visit shared, "Playing an active part in organising this event was a rewarding experience as I got to make friend with the guests from UK and understand their culture better. On the last day of their visit, we had a BBQ night which also included games. This casual and open interaction brought us closer together and will be an unforgettable memory for me from my college days."
With the aim of being the champion of change and reinventing education for the dynamic leaders of the future, international exposure is one of the means provided by INTI in ensuring its students gain a transnational perspective and prepares them to become global citizens of the future both in their careers and communities.