Management trainee programmes are typically well-structured and designed with functional rotations to mould graduates into a management role within 12 to 36 months. These programmes are perfect for highly ambitious individuals and often serves to identify the cream of the crop and future high potential professionals.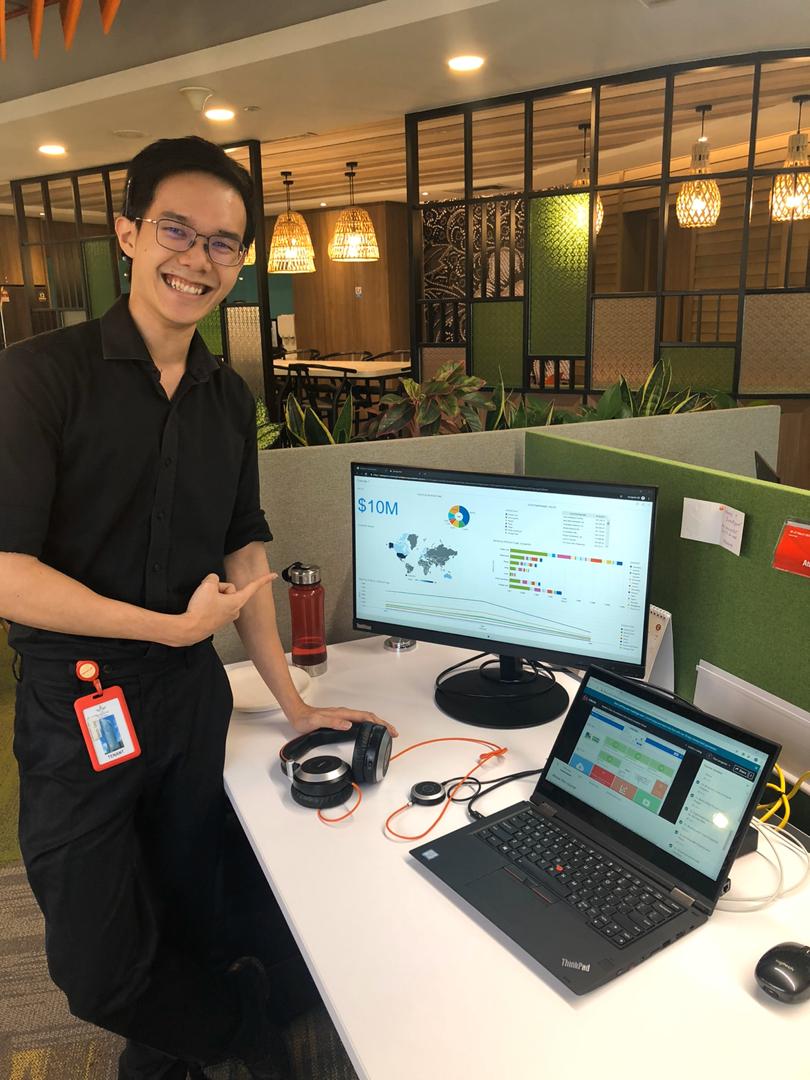 Darren Seng, an alumnus of INTI International University is currently working as a Cloud Solution Consultant at Oracle Malaysia.
Management trainee programmes include a combination of on-the-job training through coaching and also formal training consisting of classroom-styled workshops and e-Learning to enable the trainees to become all-rounders. This in turn accelerates their careers and enhances their exposure and experience in the industry they work in.
Darren Seng, an alumnus of INTI International University, Nilai with a passion for IT, pursued his dreams of working with Oracle Malaysia through the company's management trainee programme before his graduation.
"I joined the Oracle Management Trainee programme three months before my graduation as a Business Development Consultant (BDC) with the Sales Department. I then progressed to become a Cloud Solution Consultant within Oracle after one and a half years of working as a BDC," said Darren when asked about his career development in Oracle.
Darren, who graduated with a Bachelor's Degree in International Business asserts that, while his degree may not at first glance correspond with his current job, the soft skills and industry experience he obtained while studying at INTI helped him reach greater heights in his career pathway.
When asked how INTI played a role in his career development, he said, "Soft skills were incorporated into our syllabus and served as a game changer in the competencies I developed while still studying. One particular subject, Organizational Behaviour, turned the tables in my approach to learning and the importance of cross departmental collaboration. The subject delved into the psychology of how different departments in a corporate structure can communicate their roles and ideas effectively. In addition to learning about the value of communication and collaboration, I had the opportunity to enhance my presentation skills which boosted my confidence in how I present my ideas to my stakeholders."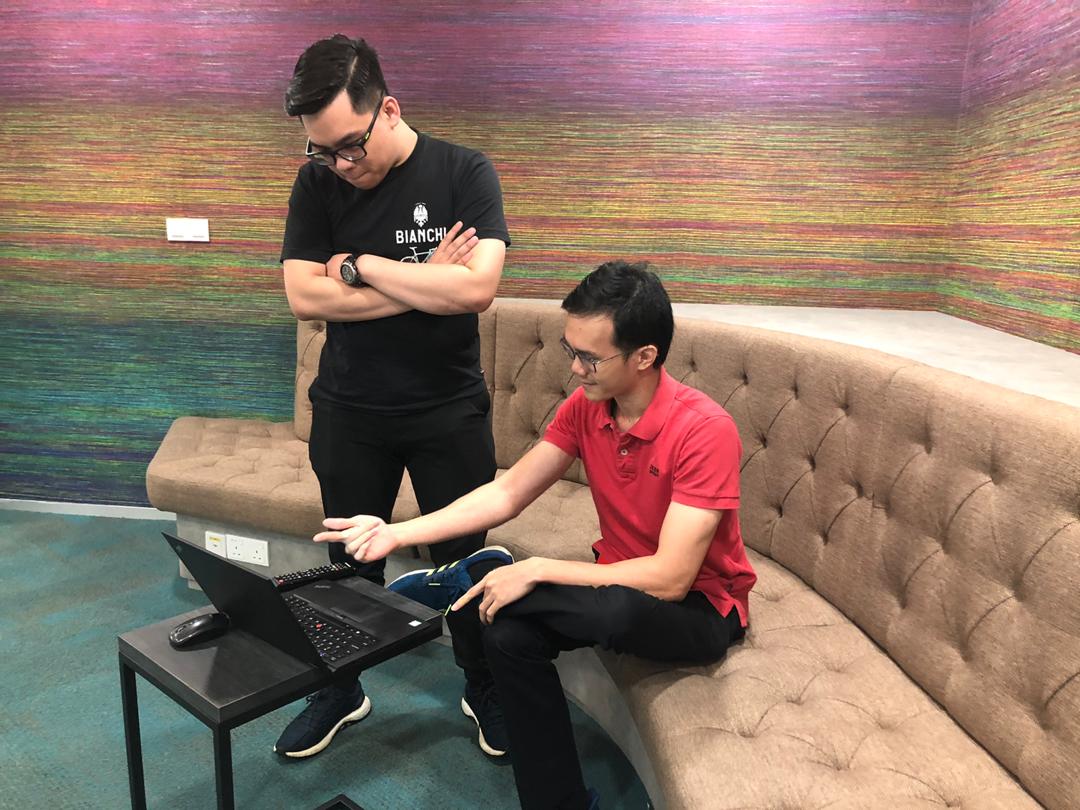 Darren Seng, INTI alumnus, with his colleague during a discussion at their office in Oracle Malaysia.
Blackboard, an online learning management system that INTI students leverage in managing their course structures, notes and assessments, was also an essential tool for Darren while he was pursuing his education. Providing a holistic, integrated system that allows students to collaborate and interact with fellow students and lecturers, the ease of access made his learning experience convenient as it was accessible from anywhere at any time. Apart from that, he could offer and gain feedback from his peers and perform self-assessments which in return stimulated his creativity and critical thinking skills.
Darren also attributes his transition into his new role at Oracle to three key takeaways he learnt as a management trainee; positivity, networking and adaptability to change. Darren shared that his experience in an IT Sales environment taught him that positivity is important especially in light of the various rejections he sees day in and day out, because it gives him the hope to continue pursuing his work the next day.
Darren shares, "Networking is also crucial as I learnt that 'Network is your Net Worth'. I often engage with stakeholders from different backgrounds. For me, getting along with people and broadening my connections allows me to expand my social circle, while learning from other people's experiences."
"I also believe that change is inevitable. Throughout my time at Oracle, I learnt the importance of adapting to change constantly due to the fast paced environment. Believe it or not, I worked with four different managers of varying management skillsets within a year and it was a great learning curve for me!" exclaims Darren, who is a firm believer that change brings about new perspectives and ideas along the way.
Having experienced these key takeaways personally has helped Darren in his career and has even resulted in him achieving two accomplishments over the course of his short career at Oracle Malaysia to date. He was awarded the "Rep of the Quarter" award twice and as an icing on the cake, Darren also generated a USD$3.2 million pipeline for the company, an incredible feat for a fresh graduate who had just begun his journey in the workforce.
INTI International University's Vice Chancellor, Dr Joseph Lee, proudly shared, "Darren's accomplishments are a testament to our innovative teaching and learning curriculum, that combines the use of technology with collaborations with over 450 industry partners. Empowering the success of numerous INTI alumni, these partnerships and our commitment to reinventing how education is delivered have contributed to our employability outcomes validated by BDO, with 99% of our graduates securing jobs within 6 months of graduation, 91% earning salaries above the minimum market average and 60% getting job offers before graduation."