With the advent of the digital age, blended learning is identified in the Malaysia Education Blueprint 2015-2025 (Higher Education) as a way of widening higher education participation and to offer more personalised learning experiences to all students . Blended learning is better able to engage and motivate today's digitally savvy generation of students, which then enables them to play an active role in their learning. It also provides flexibility for students who may have commitments on top of their studies to access the information they require when and where they wish.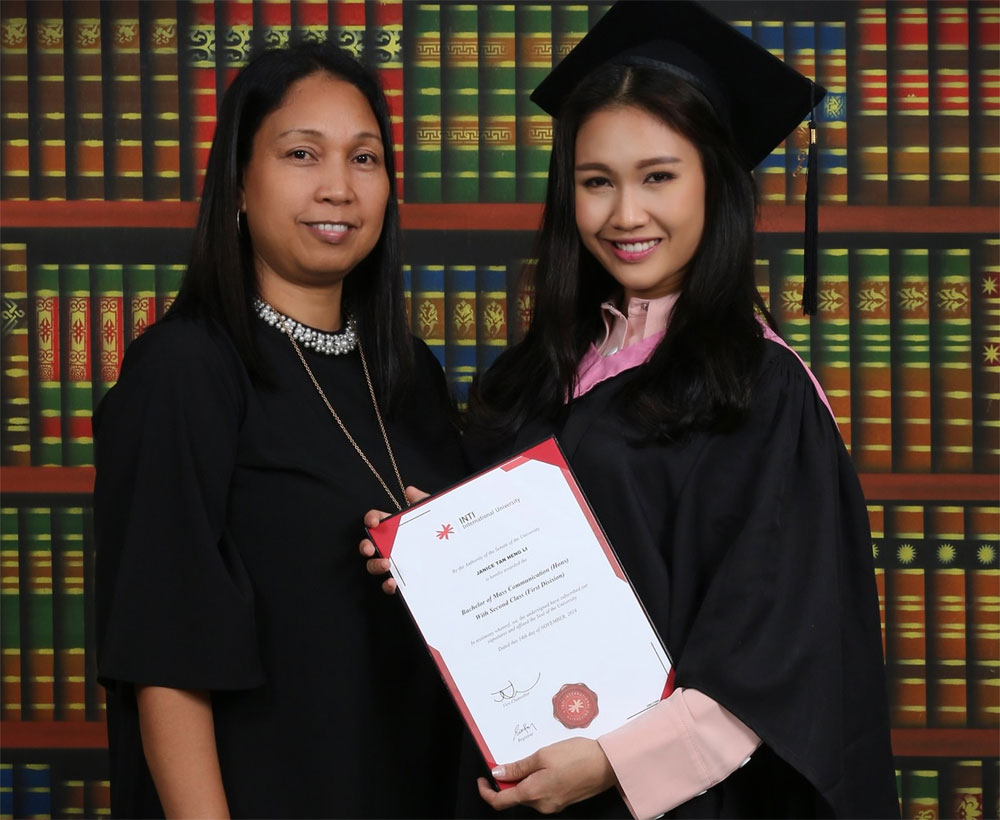 Janice Tan supported herself throughout university with a modelling career – here she is pictured during her convocation with her mother.
One example is Labuan-born INTI alumna Janice Tan. At the age of 19, she had already won several beauty pageant titles and was also working as a model while she completed her Bachelor of Mass Communication (Hons) degree at INTI International University (INTI) in Nilai. However, her breakthrough into the glitzy world of beauty pageants and modelling happened by chance.
She was initially scouted to be a brand ambassador for a car manufacturer, which she thoroughly enjoyed. Then on a holiday in Singapore in 2013, she came upon the Miss Santabella pageant and she signed up on the spot. Luck was in her favour as she won her first ever beauty pageant. She then decided to challenge herself and entered the Miss Mean Machines pageant in 2014, followed by other race queen pageants like Race Queen Malaysia 2014 and Miss Oktoberfest, and bagged the first prize in all three pageants.
Janice then decided to up her game and entered global pageants. She clinched the winning title at the Miss Asia Award 2015 in Shanghai, was crowned Miss Malaysia Eco Beauty in 2017, representing Malaysia at the Miss Eco International pageant in Egypt. Janice was also named 2nd Runner-up at the Miss World Peace Queen pageant in South Korea in 2018. Besides entering beauty pageants, Janice was also working as a model to support herself financially.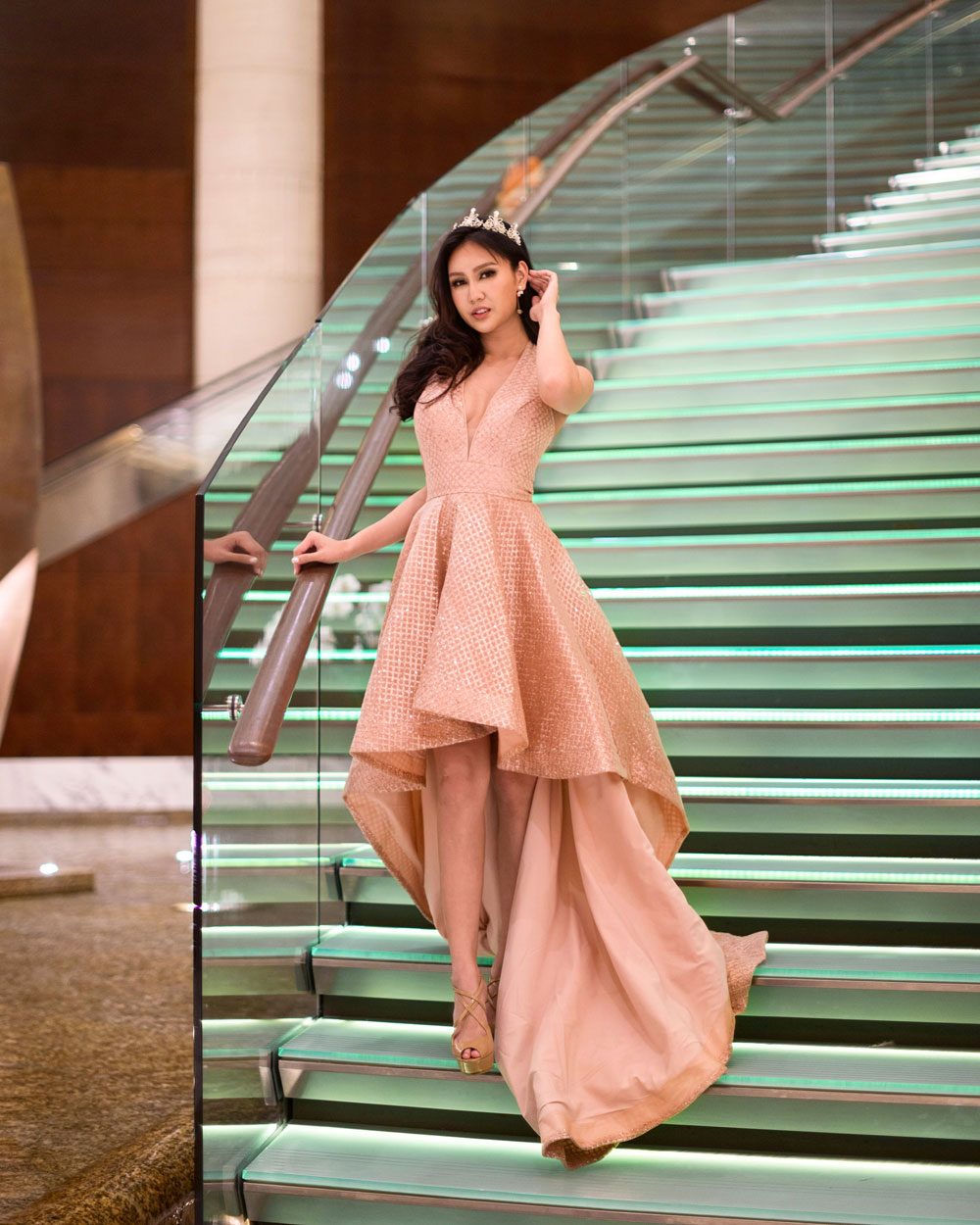 Janice credits INTI's innovative teaching and learning methods that enabled her to study while she worked as a model.
Many of Janice's classmates and lecturers knew of Janice's career and were very supportive of her.
"Because of my hectic schedule, my Head of Programme at that time, Mr Roberto Fernandez, understood why I was unable to attend all my classes," Janice explains.
"My other lecturers also went out of their way to help me whenever I faced challenges in my subjects. All of their support was made possible because I had access to INTI's online learning resources so that, wherever I went, I could keep up to date on lessons and assessments. I was able to access Blackboard, a globally renowned online Learning Management System anytime, anywhere and I was able to do my revisions on the go. In spite my work commitments, being able to review my notes and gain feedback from my lecturers helped me make sure I was never behind in my studies and I even knew what to expect in class the next day when I returned from a job or competition," said Janice.
Janice is thankful for her learning experiences at INTI. She shares, "I believe it is important for a university to take into account how today's students learn. As digital natives, we connect better using digital devices but we should not forsake contemporary learning methods in the classroom.
"Instead, there should be efforts to combine both methods of learning so that students will have a smooth transition when they graduate and work, and I am glad I was able to experience both online learning and contemporary learning methods at the same time at INTI," she added.
Dr Joseph Lee, Vice Chancellor for INTI International University said, "At INTI, we believe in empowering our students not only with the relevant knowledge, but also through the way they learn, so that they will have positive learning outcomes. Our aim of reinventing teaching and learning means our students can use digital applications such as Blackboard to collaborate with one another, while our lecturers leverage analytics to monitor the students' progress. For instance, Blackboard can identify students who are struggling academically as well as measure their levels of activity, which will then allow our lecturers to provide early intervention and support to help students overcome their learning challenges."
"With the advancements of IR 4.0, it is important for academicians to equip themselves with new technological tools and platforms in order to capture the attention of students who are digital natives. By innovating how students learn on top of what they learn, students will build those competencies anticipated in the workplace, which will serve them on their path to success," concluded Dr Joseph.