The COVID-19 pandemic has dramatically changed the economic landscape. While the world economy still battling with its impact, we could hear furloughs and layoffs from different industries globally. Malaysia's talent market is by no means immune to this disruption, many people are now looking for alternate employments or even opting self-employed for the time being.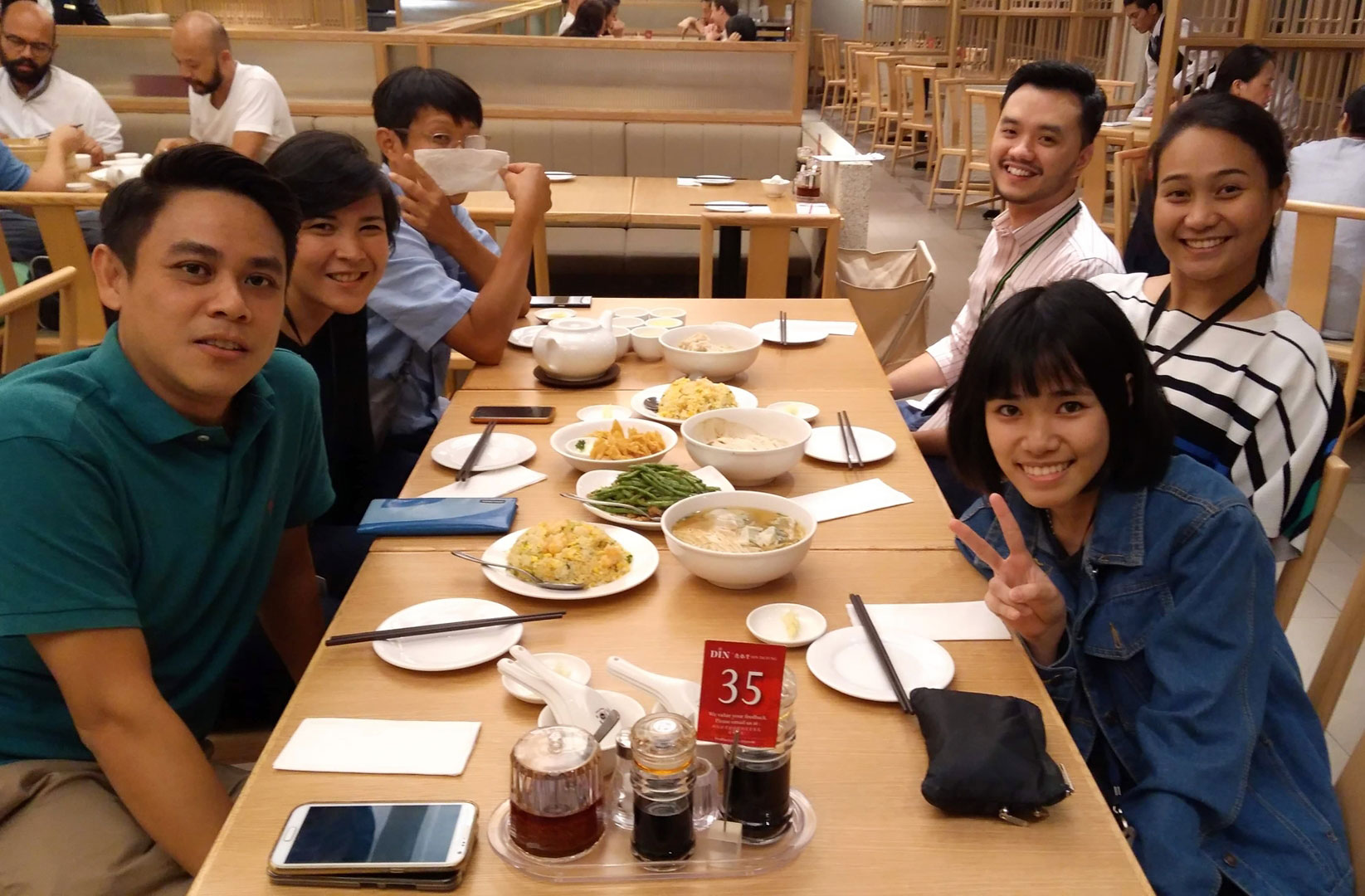 Siew Aun Yau (1st from right), INTI's student of the Bachelor of Arts in Communication programme, with her clients and co-workers at the freelancing arena.
"The post-COVID-19 job market will be challenging particularly for young graduates looking for a job. Hence, it will be important that graduates are prepared to adapt and stand out to improve their chances in the 'new normal' employment landscape. Working part-time in the gig economy are all excellent ways of getting experience and potentially finding employment that would be a good fit for you," suggested Nazrul Aziz, TalentCorp's Head of Graduate and Emerging Talent.
TatentCorp is a national agency that drives Malaysia's talent strategy towards becoming a dynamic talent hub.
The gig economy refers to a free market system in which temporary positions are common and organisations hire independent workers for short-term commitments. At INTI International University and Colleges, even before the pinch of the pandemic crisis, students and graduates had explored into it to gain insights on what is it about.
"I have been freelancing since my first year studying at INTI. There is rapid development in the gig economy during the implementation of the Movement Control Order (MCO) because every individual is seeking resolutions in tackling the recent economic crisis, it is also considered as preparations for the post-MCO," opined Siew Aun Yau, 25, a freelance graphic designer who pursuing a Bachelor of Arts in Communication, a programme offered by INTI in collaboration with Southern New Hampshire University, U.S.A.
From Siew's observation, besides small start-ups, big companies are also looking for freelance services, especially for those without sufficient manpower or with considerations in eliminating several overhead costs. However, freelancers working for these established companies will somehow able to convert as a full-time employee based on his or her performance and working attitude.
In her opinion, working as a freelancer is beneficial in terms of freedom in choosing clients and projects. She enjoyed the flexibility of the workplace and working hours while receiving opportunities in earning extra income and clients' trust. "Job opportunities always come by with social networking, to receive more projects and recommendations, social networking is encouraged to apply because every individual you socialise with might be your potential clients, be it friends, families or relatives," added Siew who will be graduating next year.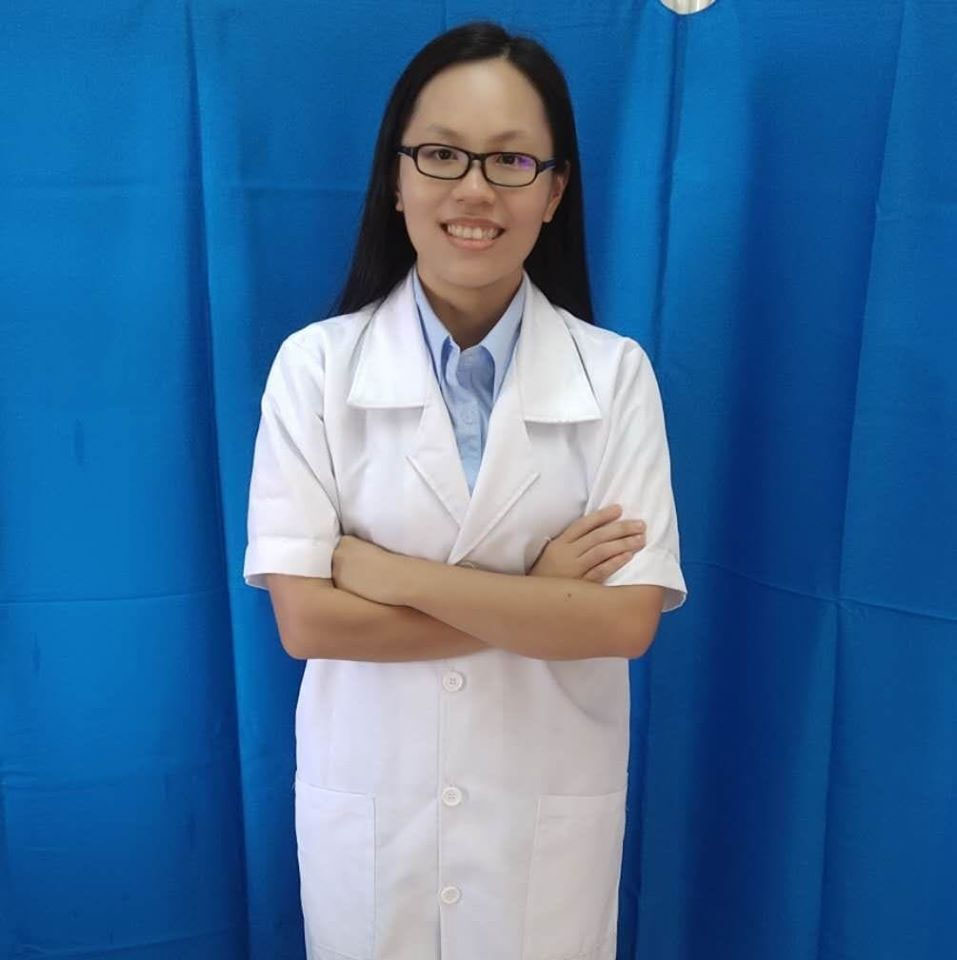 Gan Wen Le, a freelance physiotherapist and an alumna of the Bachelor of Physiotherapy programme from INTI International University, Nilai.
Gan Wen Le, 27, a freelance physiotherapist and an alumna of the Bachelor of Physiotherapy programme from INTI International University, Nilai, shared the same insights.
"Networking does help me in my business. I can communicate or get some advice from the experienced physiotherapist and sometimes exchange knowledge with them. Besides, networking also able to help me to communicate well with my clients," explained Gan, who formed a rehabilitation centre with her business partners after she graduated in 2016.
According to her, during the time of post-COVID-19, gig-based platforms do allow people to use their expertise and abilities to earn money on a short term and on-demand basis. While freelancers could come from any background and provide services in many forms, Gan would like to share some tips from her freelancing experience.
"Besides having good communication with your clients, you got to always update yourself and push yourself to learn something new every day, exchange knowledge with your colleague in the same service line, get some insights shared by the experienced worker and last but not least, read more and make sure the service you provide is with research-based," said Gan who provided online education for her client during the lockdown with regards to prevent further injury by maintaining proper posture, manual handling techniques, ergonomics and workplace practices.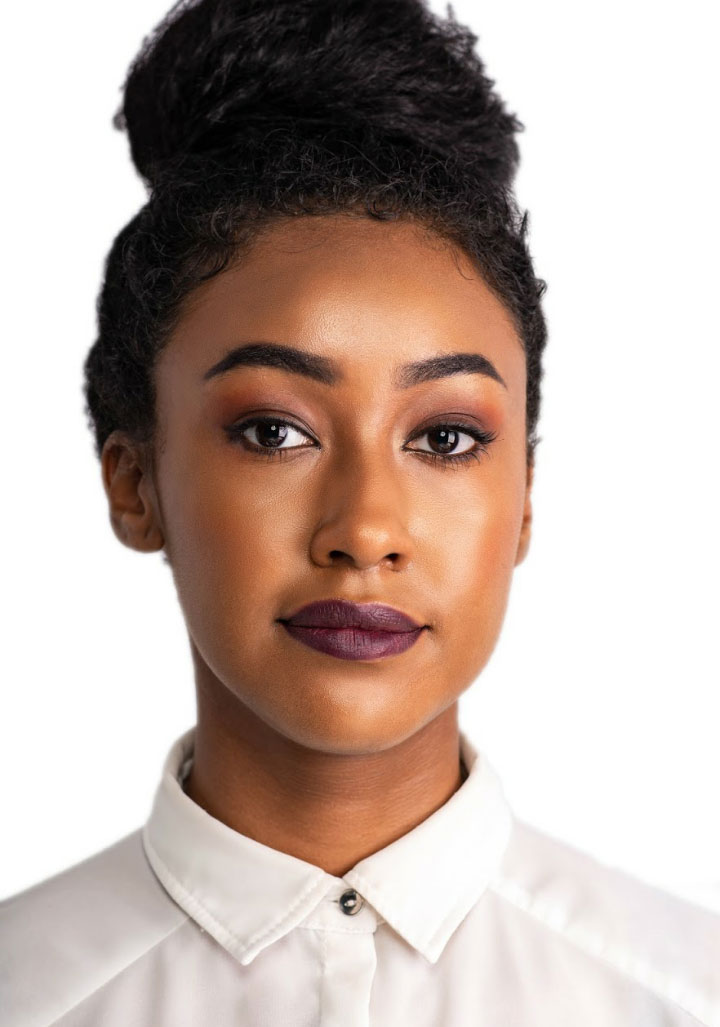 Rania Mohamed Dawood Nasr, graduated from INTI's Bachelor of Physiotherapy programme and currently works as a freelance physiotherapist in Riyadh, Saudi Arabia.
For Gan's counterpart, Rania Mohamed Dawood Nasr, 27, who graduated in 2018 and currently works as a freelance physiotherapist in Riyadh, Saudi Arabia, considers freelancers are the least affected ones under the pandemic.
"Our business could continue and even grow more than others. A physiotherapist would have more patients as the clinics are closed. If you have good contacts with doctors, you could ask them to transfer their patients to you for home-visit sessions to continue the rehabilitation. However, we need to always remember to protect ourselves and take all the precaution measures to make sure we are safe while practising," said Rania, a native Sudanese.
In her professional opinion, the home exercise programme, as well as education for patients and caregivers, are necessary to maintain the outcome of the treatment, especially during the lockdown. "Physiotherapists must be able to evaluate the progression of patients and be able to decide if the discontinuity of the treatment would negatively affect the recovery of the patient or the outcomes of the treatment," Rania elaborated.
As a key take away for freelancers or any other talents who wish to stand out in the job market post-COVID-19, Nazrul Aziz, TalentCorp's Head of Graduate and Emerging Talent, reiterated the importance of grasping digital skills, mastery of language skills and having good personal and industry networking.
"Today, digital skills and language mastery are key advantages that enable graduates to stand out and adapt to a rapidly evolving employment landscape. Networking for graduates is about building relationships with key people and being able to learn from their professional experience and insights. It also allows you to research the market you are hoping to enter and understand where there may be good job opportunities you can apply for," he emphasised.
Nazrul revealed that the Malaysian government is currently offering incentive and facilities for talents' skill development and training. For example, under the National Economic Rebuilding Plan (PENJANA), the government announced an allocation of RM2 billion for skills development programmes for the unemployed and the youth, which is expected to benefit over 200,000 individuals.
According to him, TalentCorp supports those efforts through their graduate employability initiative #KisahSiswa. "This is the latest addition to our Young Employable Students (YES) framework and it seeks to help young Malaysians take charge of their future careers in a post-COVID-19 job market," explained Nazrul.
Both #KisahSiswa and the YES framework are a collaborative effort between TalentCorp and its strategic academia-industry partners and is supported by the Ministry of Human Resources (MOHR) and the Ministry of Higher Education (MOHE).