The Liverpool Football Club, or also known as Liverpool F.C., finally clinched its first championship title in the Premier League after seeing its last glory in the 1989/1990 season.
The club's win drew reactions across the world, including die-hard fans at INTI International University and Colleges, unanimously sending their tributes to Jurgen Klopp's well-deserved English football giant.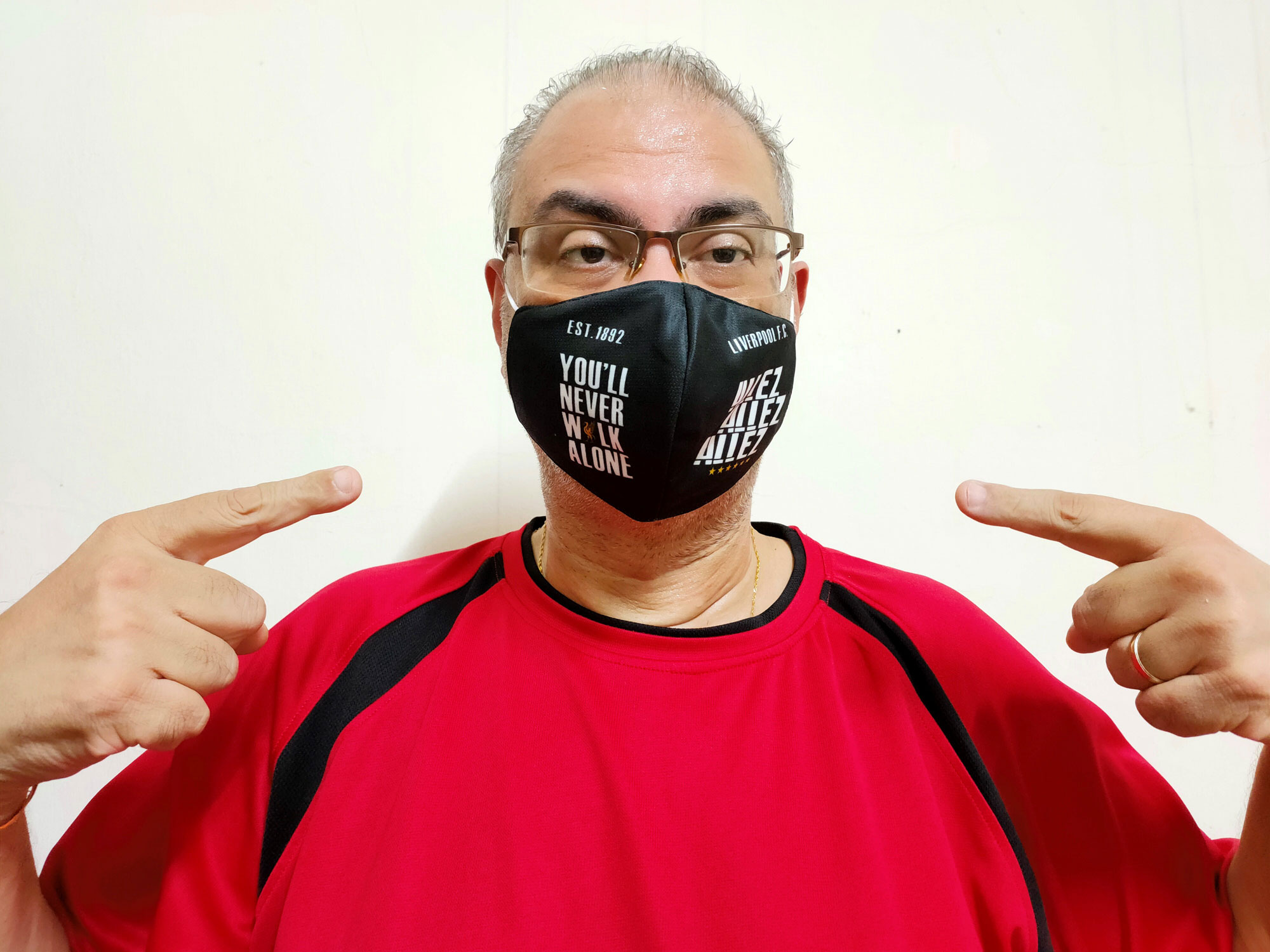 Weladavi Acharige Rahula, a die-hard fan of Liverpool since 1970s.
Way back in his school days when he became a huge fan of Kevin Keegan, a charismatic and passionate Liverpool player in the 1970s, Weladavi Acharige Rahula, 58, INTI's Senior Manager of Career Services, has never stopped journeying through thick and thin with the club.
"To be honest, I wasn't expecting Liverpool to win the title in just two years with a new manager but I think the club made a good choice with Jurgen Klopp, because he has demonstrated fantastic leadership and charisma throughout his time in Liverpool and has created a world-class team!" enthused Rahula when asked about Liverpool's victory.
He described vividly about how he felt on the day Liverpool won their title, "I was an emotional wreck! When Liverpool won with a huge point difference, it was the best response to all the naysayers after all the teasing from my other friends' clubs, the ups and downs over the years and the many 'almost-had-its' moments! I was proud, happy, uplifted and thanked God for the ultimate feather on Liverpool's cap!"
For Rahula, the club's fans journey during these 30 years through all the doubts, cracks and heartbreaks truly epitomized the real meaning of the team's anthem "You'll Never Walk Alone"!
Rahula was also personally very impressed by Liverpool's manager Jurgen Klopp's charisma, drive and his passion. "When he first came to Anfield, he fired up the KOP (Liverpool fans) and it brought me back to my school days when Kevin Keegan was playing. I felt they shared the same drive, tenacity and passion. I think these were what sorely lacking and Jurgen's entry motivated Liverpool to believe in the dream again!"
"Liverpool's win after 30 years taught me how important it is to have attributes such as patience, faith and perseverance in dealing with people, especially people who are not aligned or have a different thought process than you, and that motivation and drive are important especially when leading a team. Believing in one's potential and others is the key to success," concluded Rahula.
Tee Ying Jie, 31, a lecturer from INTI's Centre of Art and Design who is also a Chinese calligrapher and a fellow fan of the club, developed a piece of calligraphy art to celebrate Liverpool's triumph. "Finally, after 22 years of watching Liverpool play in the Premier League from when I was a 10-year old boy, the win felt worth the wait. Liverpool hasn't always been very well-off and they instead slowly made their way up. I think it is very impressive, because instead of buying a lot of top players at one go, they gradually made their way to the top with perseverance," thrilled Tee.
As a die-hard supporter, Tee had earlier expected that the championship will be in Liverpool's grasp, or even set a record to win the championship at the earlier stage if it had not been for the pandemic. "Due to the time zone, I didn't stay up to watch the match live, somehow, the influx of congratulatory messages into my mobile phone woke me up in the early morning on 25th June," chuckled Tee.

Though not a die-hard fan of Liverpool, Dr Lee Kar Ling (2nd from left) embrace the passion, perseverance, grit and hard works in sports.
For Dr Lee Kar Ling, Associate Professor in the Faculty of Bussiness, Communication and Law, INTI International University, though not a great fan of Liverpool herself, she found it interesting that Liverpool won it only after 30 years!
"As I was studying at Leeds, Leeds United became my 'club'," shared Dr Lee, who used to spend her evenings watching the Premier League, European League, Bundes Liga, and other football matches to destress from her busy study life when she lived in Northern England. "I believe that regardless of the sport, passion, perseverance, grit, hard work and a good coach to hone the skills are important to have on a team or even in an individual sport."
Reflecting on Liverpool's long-waited success from the perspective of her profession in educating the younger generation, Dr Lee shared, "The high likelihood with Klopp there, and recalling 30 years ago how the game went, then reflecting on today's team dynamics and strengths, how to learn from the good points and avoid the mistakes. I believe that kind of learning rings true in academia too especially with the younger generation of learners."
Ong Xiang Jun, 20, a Diploma in Mass Communication programme student at INTI International College Penang, described how he felt the moment Liverpool announced as the champion. "I was pretty excited because I just wanted to rub it in my friends' faces for constantly teasing me for supporting a 'losing team'", confessed Ong.
"I can see that Klopp has reformed Liverpool and moulded them into a worthy contender for the champion title. Although I wished they had won when some of the older players were still here, it was still a great feeling," he continued.
Ong elaborated on the deeper meaning of Liverpool's success, "This tells me there is no easy way out in life, but with enough grit and hard work, success will come eventually. Even if it is not much, as long as it's honest work, goals can be achieved. In my study life, I have been more persistent when it comes to subjects that I do not enjoy as much but I can't even come close to Liverpool's 30 years wait, so I have got no excuse to try my very best," said Ong.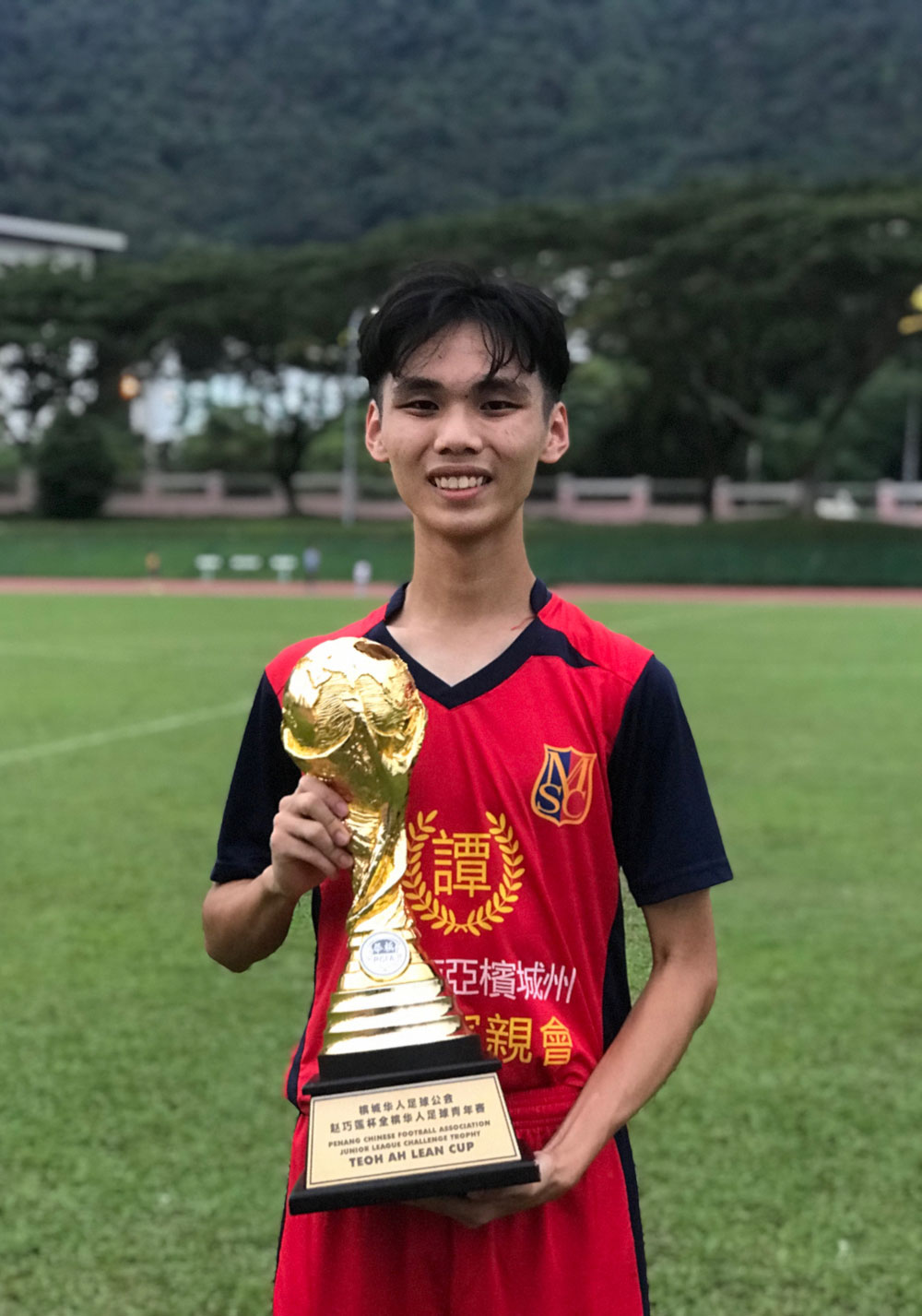 "To see this exceptional team finally win after 30 years is a moment to cherish," says Ian Lim Jan Sern.
Having a hectic study life doesn't hinder Ian Lim Jan Sern, 19, a Cambridge A-Level student at INTI International College Penang from following the progression of Liverpool from time to time. When he witnessed the team made the history, Ian said, "I am really over the moon! I grew up supporting the team when they were quite average. To see this exceptional team finally win after 30 years is a moment to cherish."
Ian grew up everything with Liverpool as his father is a lifelong supporter. From Ian's perspective, the story of Liverpool Football Club is truly a beautiful one. "The whole club, be it the supporters, owners or players, have shown an attitude of 'never stop working hard towards your dreams' and I think we can all take away something from them," elaborated Ian, who lauded the faithfulness of die-hard fans who have been there since the 'dark age', had enabled the club always giving their best.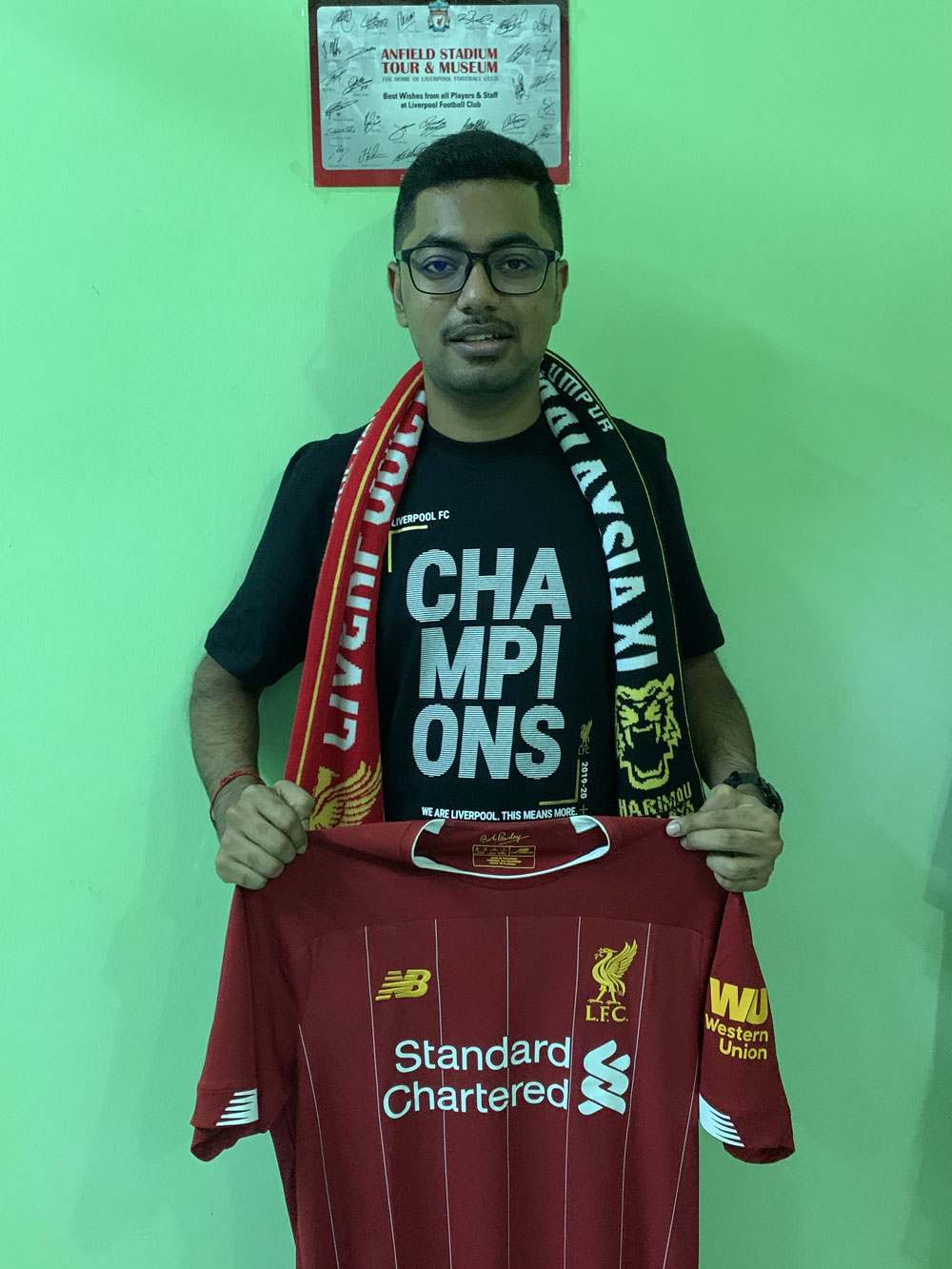 Jeevan Sundaram finds that the loyal and most passionate fans around the world were where Liverpool's success came from.
Jeevan Sundaram, 22, a Bachelor of Computer Science programme student at INTI International University, shared the same sentiments and used the pronoun "we" when referring to Liverpool, "I could not forget that day when we were declared as champions. We had encountered so many ups and downs, and we finally clinched the priceless trophy and can include it into our collection," Jeevan shared joyfully.
As a true fan, Jeevan opined that the fans are the backbone of the club. "Without the fans, success does not count. The loyal and most passionate fans around the world are where success comes from. Being a football fan, I have a feeling to share – Don't ever give up your club regardless of what kind of situation it is," and he added, "Do not give up, keep trying and trying, do something with passion and you will be successful!"