The sun had not yet risen but 17-year-old Kylie Ng was already getting ready to spend a couple of hours of her Sunday at the Section 17 Wet Market in Petaling Jaya. Her father, Ng Keng Kuan, had started his day even earlier – collecting fish from various locations at 2am then getting his stall ready to sell fish until 3pm.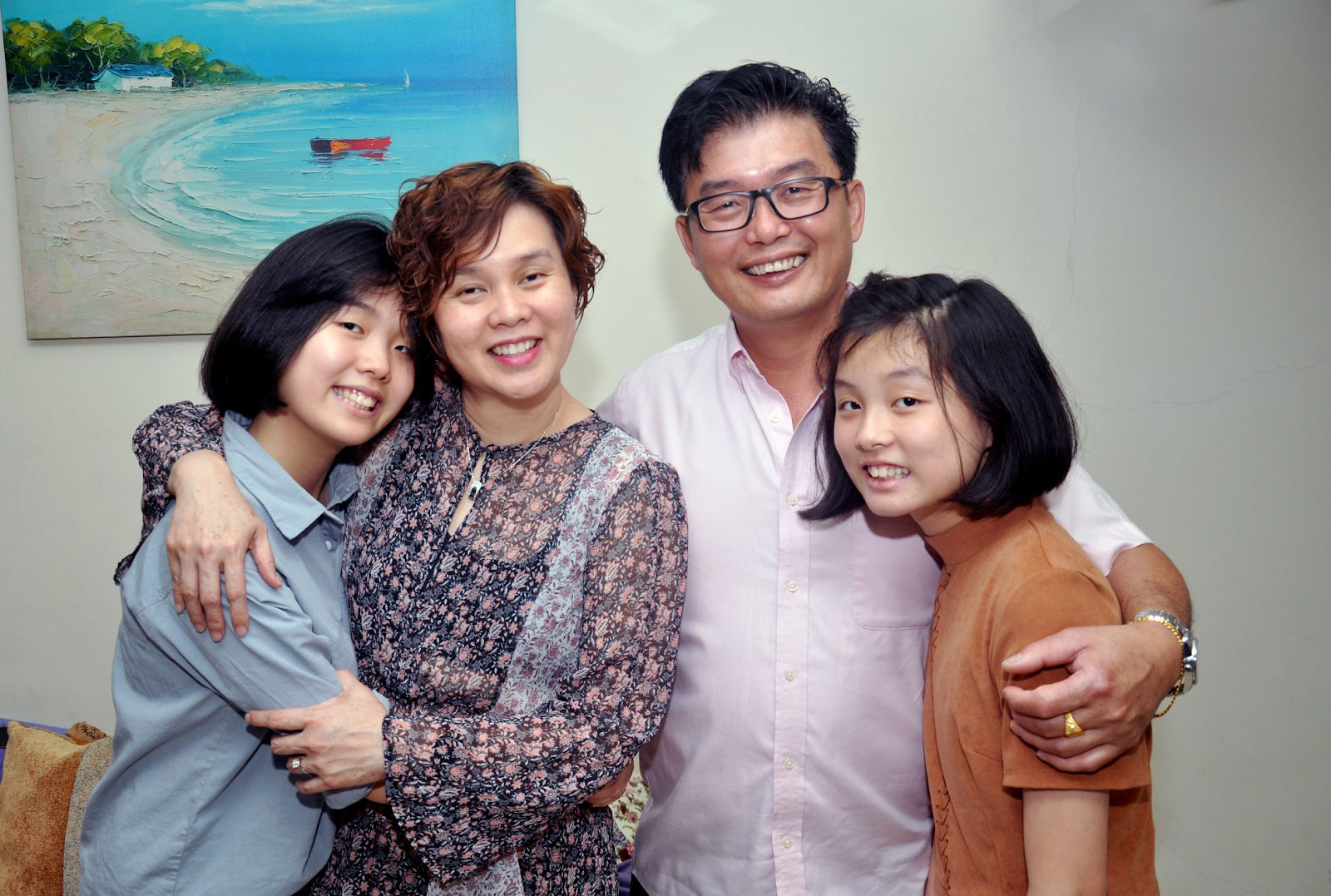 INTI International College Subang Foundation in Arts student Kylie Ng (left) has her family's support to pursue her career of interest in the future.
Upon arriving at the market with her mother, Kylie first updates the price of fish which inevitably changes slightly each day. As customers start to pour in, she assists them with the weighing, packing and payment of the produce. By 11am the Foundation in Arts student at INTI International College Subang calls it a day.
Though she only began her once-a-week stint at the market at the age of 16, she says she has picked up a lot of skills including the ability to speak in Cantonese and Bahasa Malaysia.
"I seldom speak Cantonese and Malay with family and friends, but helping out at the market gives me the opportunity to practice speaking these languages with customers. Another thing I have learnt is the different types and price range of fish, prawns, and squid. Working at the wet market also challenges me to sharpen my arithmetic skills as I often calculate prices without using a calculator," said Kylie, who is ironically a vegetarian.
Though she has gained many skills from her time at the stall, Kylie says she does not see herself taking over the business her father started 22 years ago.
"My ideal job would be to teach kindergarten kids or become a child psychologist. I hope to earn my own tuition fees for a master's degree and also volunteer to teach in rural areas over the school holidays. Besides, the fish business is tough for a woman," she said.
Acknowledging that the world faces tough times ahead and that jobs are not easy to come by, Kylie said she would still consider working there part-time until she gets the job of her dreams.
"As it is, my mother and I only help out on weekends when there are more customers. On weekdays, my father is able to manage on his own. I didn't go to the market during the MCO as the stall operates only on Wednesdays, Fridays, and Sundays," she added.
In Kylie's opinion, having more youths pursue agriculture would allow the industry to see more innovation and improvements to the traditional systems and concepts. However, it is not for the faint hearted.
"Even when it comes to looking for part-time jobs, people my age would seek those that are located in the comforts of a mall or cafe. I've even offered friends the opportunity to work at the wet market, but not many are willing to wake up early and put up with a smelly and hot environment.
"These days, teens and college students can also earn money creating videos on YouTube and TikTok, so most prefer these online platforms," she shared, adding it would be good if youths could use online platforms to generate more income for agriculture businesses as well.
Meanwhile, although Kylie's father appreciates the extra hands on the weekends, he does not expect her to follow his footsteps.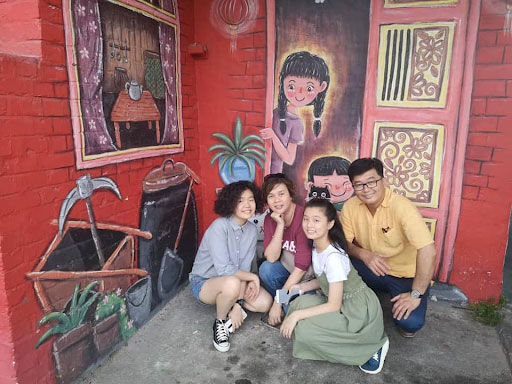 INTI International College Subang Foundation in Arts student Kylie Ng (left) and her family during a trip to Batu Arang.
"My wife and I will let Kylie choose her career path based on her interest. It's great if a graduate is interested in agriculture. I personally don't think any degree is wasted because you can apply what you have learned to expand a business and you can use creativity to make it more relevant to today's trends," said Mr. Ng.
He finds that current employment trends tend to focus on the skills that an individual has. He said that being in the fish business not only teaches a person social skills but also the ability to calculate better and faster, and the strength to endure under pressure.
"However, regardless of which industry graduates pursue and whether they work in a wet market or a nice office, I believe that IT skills will be essential to all in the future. Especially since the MCO has forced so many to work remotely and more transactions are done online. Having a good personality and attitude will also help you succeed at work," he added.
If he could offer advice to future graduates including his daughter, who hopes to further her studies under INTI's Bachelor of Arts in Psychology 4+0 in collaboration with Southern New Hampshire University, Mr. Ng said it would be to take a job related to their field of study or interest and to gather as much experience as possible.
"You can succeed in anything if your interest is in it. If it's agriculture, then go for it. If it's something else, go for it too," he concluded.