Lifelong learning has been identified as a strategic shift that will propel Malaysia towards achieving the status of a high income economy and developed nation.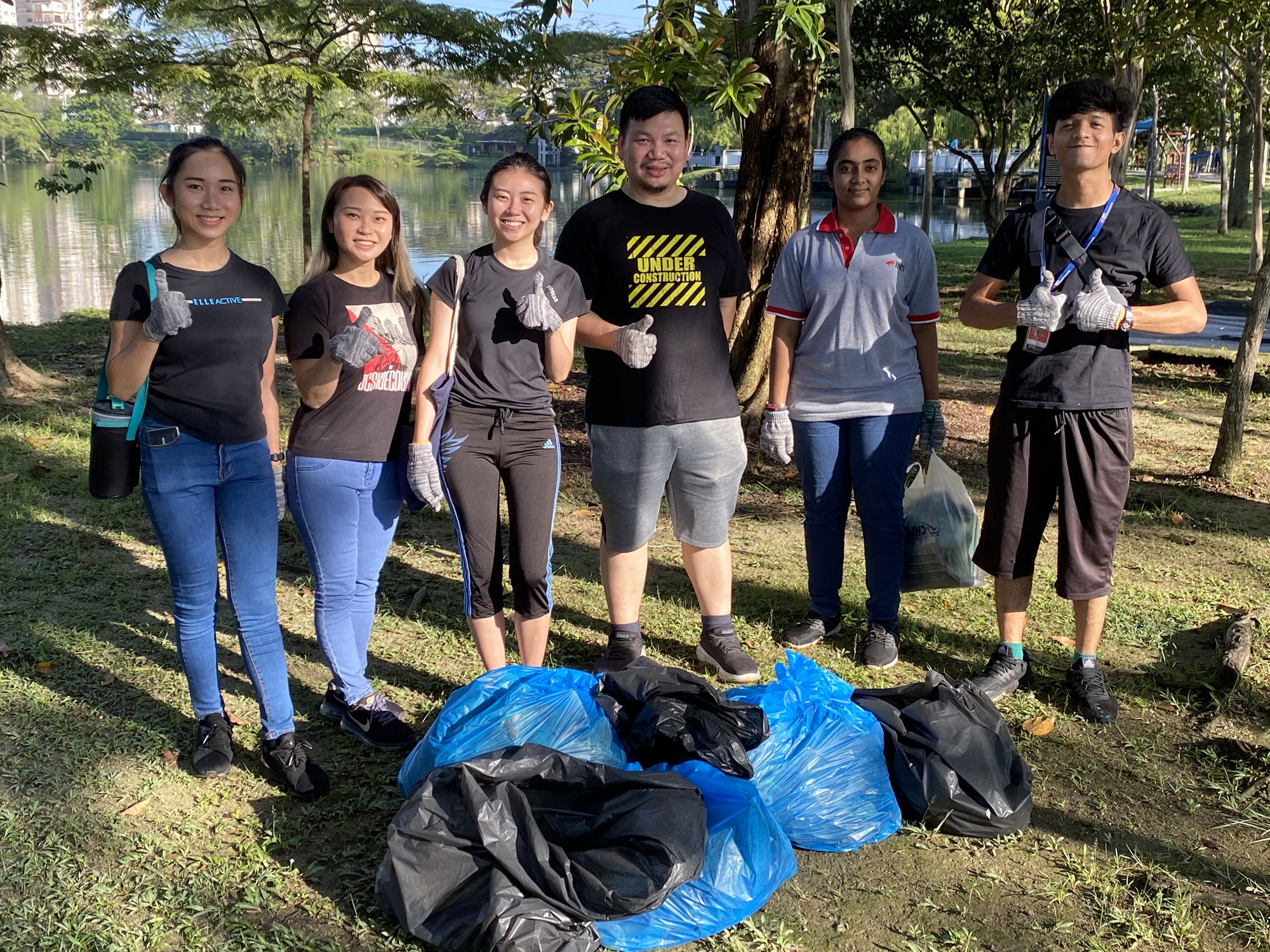 Lee Hian Tse (third from right) benefited from both APEL (A) and APEL (C) in the Bachelor of Business (Hons) International Business, Learning Simplified programme that he is currently studying.
A technician then, a business development team leader now
"Globalization and technology have created a borderless world today. Staying relevant is very important for one to survive now and I found myself stagnating after working in several industries for more than 20 years. In every industry, there is always an emphasis on continual improvement. Therefore, I knew it was time for me to further my studies, and learning has no limits when it comes to age because it is a process of life," said Lee Hian Tse, a 46-year-old positive thinker, living his life's motto, 'Nothing Is Impossible', who is currently pursuing his Bachelor of Business (Hons) International Business, Learning Simplified (BBUS LS).
Hian Tse further adds, "As a certificate holder prior to this, the Accreditation of Prior Experiential Learning (APEL) system helped me save some time. I pursued my degree right away instead of a diploma as I sat for the APEL for Access [APEL (A)] evaluation which enabled me to qualify for a university entry."
To support the national agenda, the Malaysian Qualifications Agency (MQA) introduced the provision of APEL for the purpose of providing access to higher education programmes and also academic recognition for individuals who have acquired non-formal and informal learning throughout their work and life experiences1.
Following the successful implementation of APEL(A) into Certificate, Diploma, Bachelor's and Master's degree programmes of study, MQA has undertaken the subsequent step to embark on APEL for Credit Award, known as APEL(C). The notion behind APEL(C) is to provide an avenue to assess relevant experiential learning of an individual against the course learning outcomes; which ultimately leads to the award of credits for courses within a programme of study2.
Hian Tse claims himself to be lucky as has benefited from both APEL (A) and APEL (C). He sat for an assessment which resulted in him being exempted from a few subjects prior to starting the BBUS LS programme at INTI International University, Nilai (INTI).
"I am thankful for the assistance I received by professional advisors at INTI. They are a call or a text away whenever I need their help or when I'm in doubt, and have guided me through every APEL (C) assessment," shared Hian Tse, a hands on person who started off as a technician 25 years ago and has now progressed to becoming a part of his company's management board. He is currently also a part of the business development team for a start-up company.
"BBUS LS is a programme designed for working adults. This programme has not only opened up opportunities for me to learn from experienced and skilled lecturers, but it has enabled me to meet friends hailing from Kedah to Johor who are working in various industries. Besides learning from the syllabus on Blackboard, INTI's learning management platform, I am glad that I have the chance to work together with young minds who are aged between 20 years old to 30 years old. This has indeed changed the way I work as a manager now and I feel much younger these days!" concluded Hian Tse.
An all-rounder
Adrian Allan Ajit Singh, known for his outgoing personality since he was young, is currently pursuing the Bachelor of Business (Hons) Human Resource Management, Learning Simplified (BBUS LS) at INTI International University, Nilai.
"When it comes to self-improvement, we know a fair bit of methods. To get fit, you eat right and exercise. To grow in physical strength, you train and lift weights. To improve your memory, you get enough sleep and intentionally learn new things. But what can you do to improve and grow in your career? Regardless of where you're at—whether you're a senior manager or an entry-level employee on the front lines, you can continue to grow and advance your career and professional goals. And higher education gives you the shoes to take that next step," said Adrian when asked about his return to education whilst working.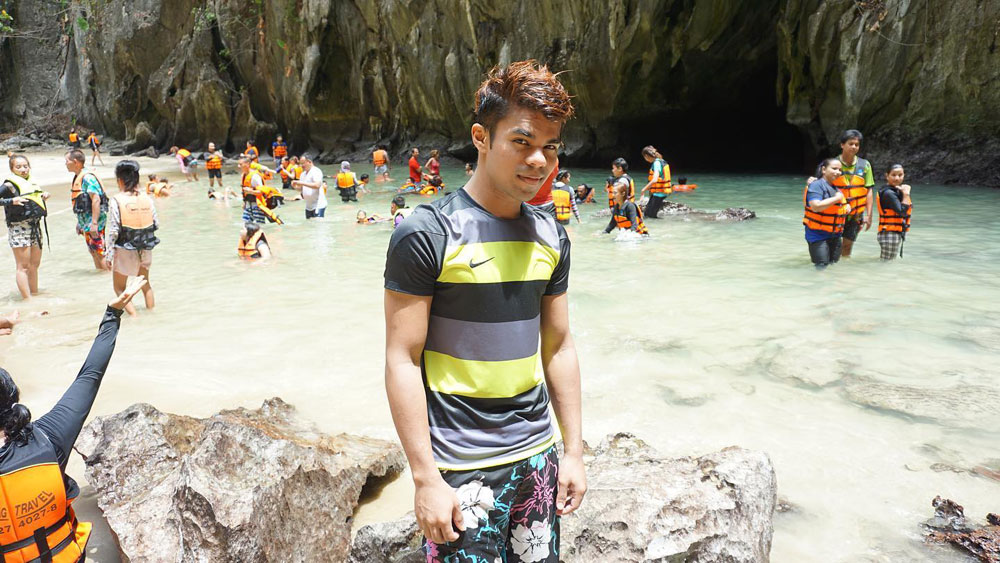 Adrian Allan Ajit Singh is excited to pursue his Bachelor of Business (Hons) Human Resource Management, Learning Simplified at INTI as he is mentored by experienced lecturers.
Prior to deciding to study at INTI, Adrian looked up various options made available today for everyone who would like to continue their education at later parts of their lives. While looking through the Internet, INTI popped up on his radar and appeared as one of the best business schools in Malaysia.
Currently working as the Head of Human Resources in his company, he says it is both challenging and rewarding.
"Human Resource (HR) management focuses on principles, methods, and technologies that are used to improve the productivity of an organization. HR is evolving, with the focus changing from administrative tasks to strategic input and having a seat at the management table. Thus, it is very appropriate, relevant and useful to have a Human Resources Management degree to adapt to the changing business environment. Hence why I decided to further my studies to upskill myself," shared Adrian.
Taking the assessment for APEL (C) definitely did good for Adrian as he was able to exempt himself from a few subjects due to his work experience. "As a working adult, there are many skills I gained along the way. I was privileged to use this knowledge and skills to get myself exempted from a few subjects offered in the BBUS LS programme," expressed Adrian.
"Although the challenges of returning to formal learning as an adult learner are real, they're not struggles that we have to take on alone. By enrolling myself at INTI, I found it was an environment that understands the obstacles I face. It has resources like Blackboard to help me find ways to overcome my challenges, and its lecturers and staff are ultimately dedicated to my success today," affirmed Adrian.
1 https://www2.mqa.gov.my/APEL/APEL_C/en/index_C.cfm
2 https://newinti.edu.my/wp-content/uploads/programmes/287_15.pdf