Candidates who sat for the Cambridge International A Level May/June 2020 examination series experienced many ups and downs due to the alternative grading system that was introduced this year. Nevertheless, challenges like the cancellation of physical exams, the highly debated statistical modelling approach, as well as disputes on how grades were awarded when the results were announced, did little to damper some who have consistently been performing well academically.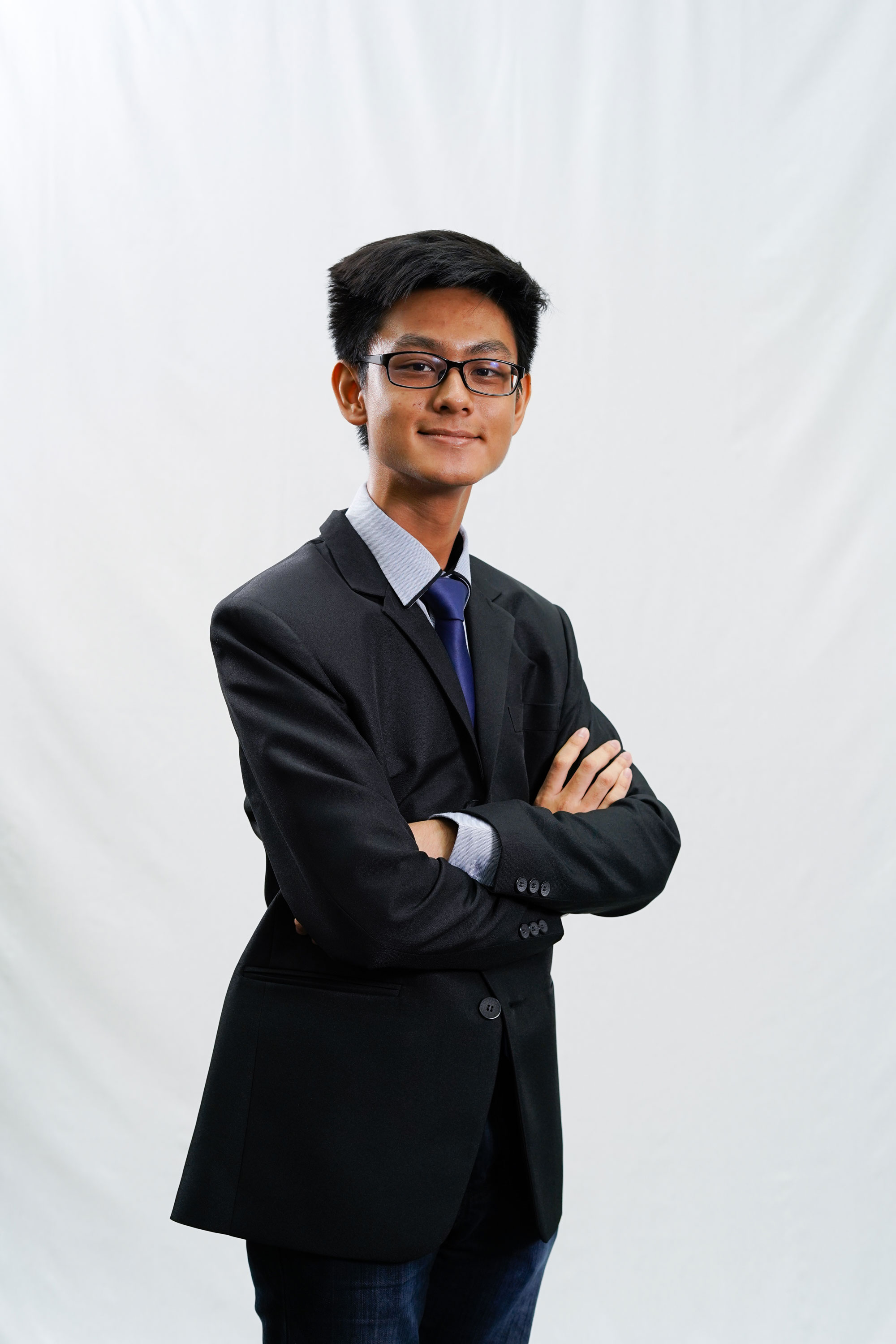 Quintus U-Wei Baptist, 19, a Cambridge A Level graduate from INTI International College Penang, is an extraordinary academic high achiever who also actively participates in extracurricular activities.
Quintus U-Wei Baptist, 19, a Penang native who brought fame to Malaysia at the International Brain Bee Competition in Berlin, Germany, 2018, is one of those steady top achievers.
Quintus was one of eleven 4A* (4 A stars) scorers from INTI International College Penang. The campus celebrated 100% pass rates in the recent examinations, with 105 A* being obtained and 54.1% of students scoring at least 4As. More than half of the candidates who sat for examinations in Physics, Mathematics, Biology, Chemistry and Further Mathematics scored A or A*.
"I think the results reflected my abilities fairly. As I sat my exams honestly, I am happy to get the grades I expected," opined Quintus, as he reflected on the challenges posed by the global pandemic.
Hailing from SMK Bukit Jambul, where he got a distinctive 11 A+ results for SPM in 2018, Quintus confessed that he had to get used to online classes, even though he preferred face-to-face learning, during the final phase of his A Levels.
"Due to my slow internet connection, I could not submit my answer scripts on time on a few occasions during the online mock examinations. And I wasn't the only one with this problem. Thankfully, I was allowed to submit my answer scripts via email on those occasions as a last resort," he recalled.
Amidst the disruptions to this year's A Level examinations, Quintus expressed his gratitude to the unwaveringly dedicated lecturers who helped and supported the students to remain calm and persevere through the challenges.
"Our lectures did their best considering the unstable circumstances," he said.
Despite concerns of being labelled as the "COVID generation" by students from other cohorts, Quintus firmly believes that he received the grades he deserved.
"I hope that future employers and interviewers will not unfairly judge those from our cohort, as we worked hard and did our best in the exams with integrity," he said.
Despite constantly proving his mettle through academic achievements, Quintus is not a bookish fellow who spends all his time sitting in front of his study table as one may think. Rather, he is an active young man who has a variety of hobbies and passions.
A lover of heavy metal music, the electric guitar, science fiction, and an active participant in 'Nerfing', a group sports activity, Quintus complements his busy study schedule by staying active and involved in all of his interests.
"I discovered Nerfing about a year ago and it has been an amazing experience since I joined INTI's NERF Club. I strongly recommend everyone to give it a try as Nerf blasters are a great way to release stress," thrilled Quintus who served as the president of the NERF Club in his last semester of A Levels.
A medical enthusiast, Quintus often offered first aid services during his school's sports events and even participated in a few public duties, such as the Penang Bridge International Marathon when he served for four years consecutively to offer first aid to the participants. He was an active member of both the Red Crescent Society and St John's Ambulance Malaysia during his days in primary and secondary school.
"It has been my dream to study medicine since I was a child as I wanted to help the sick and suffering. I hope to be a skilled doctor who is trusted by my patients," stated Quintus who applied to join the MBBS programme at Newcastle University in Malaysia, and has since received an unconditional offer after submitting his A Level results.
While he will soon move on to the next phase of his studies, Quintus shares, "Studying is important, but students should not miss out on the other things that are a part of college life. Do make some good friends as they make college life all the more memorable. I am indeed grateful for mine."
Advocating the value of joining clubs and societies, he continued: "By joining a club or society on campus, you might discover a new activity, hobby or sport that brings you joy, just like how I discovered Nerf!"
When asked to share his study tips, Quintus said, "Frankly, I feel that suggesting specific solutions isn't going to benefit anyone because we all have different ways of dealing with things, studying included. Ultimately, you really should pay attention in class because if you don't, you'll find yourself feeling lost and left out!"
Commenting on INTI International College Penang's overall performance in the recent Cambridge A Level results, Hemalatha Murugiah, Chief Executive of the college shared, "Our emphasis on the quality of our teaching and learning prevailed and continues to be the reason for our improving percentage of high achievers in the Cambridge A Levels programme. The ability of our faculty and students in utilizing and adapting to technology quickly as part of the teaching and learning process was also key in this achievement, despite the challenges faced due to the pandemic."