While many countries are still comprehending how Industrial Revolution 4.0 (IR 4.0) could potentially impact their economies, it is necessary to prepare future talents who will know how best to modernise industrial capability, and transform the economy towards high-value manufacturing, through the adoption of computers and automation. Businesses will be further enhanced with smart and autonomous systems fuelled by data and machine learning.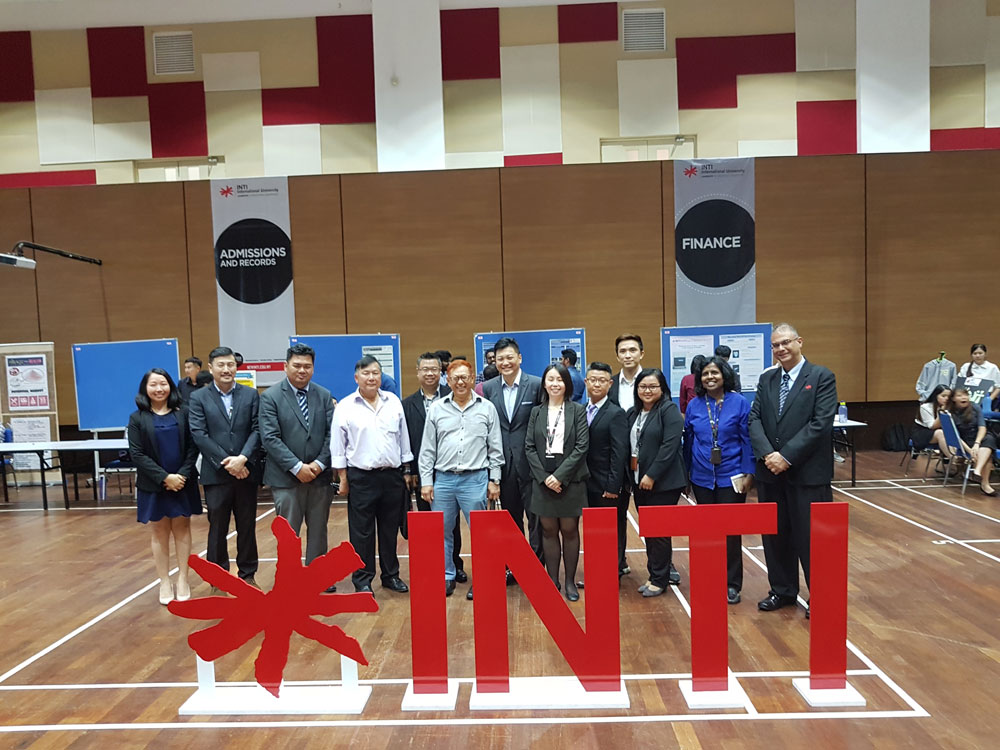 But in the journey to adopt IR 4.0, each country is expected to encounter a number of challenges related to the skill level of their work force. It is foreseen that a higher priority will be given to talents who have the necessary cognitive abilities and system skills over physical abilities, while defining core work-related skill sets. Important skill sets to own in IR 4.0 are knowledge about ICT, the ability to work with data, technical know-how and personal skills .
Students at INTI International University (INTI) are required to study Design Thinking as part of General Studies (Mata Pelajaran Umum or MPU) before they graduate, to prepare them to be solution-focused to achieve the best outcomes and to also be innovative and efficient. This skill set is important to acquire in order to innovate products and services, especially in an environment where businesses are supposed to be agile and adapt to changes in the era of IR 4.0.
About 500 INTI undergraduate students participated in the campus' Design Thinking Exhibition, where they were tasked to showcase their innovative ideas in solving existing problems based on the United Nations Sustainable Development Goals (UN SDG) to investors such as Productivity Nexus for Retail and F&B, and BizAngel.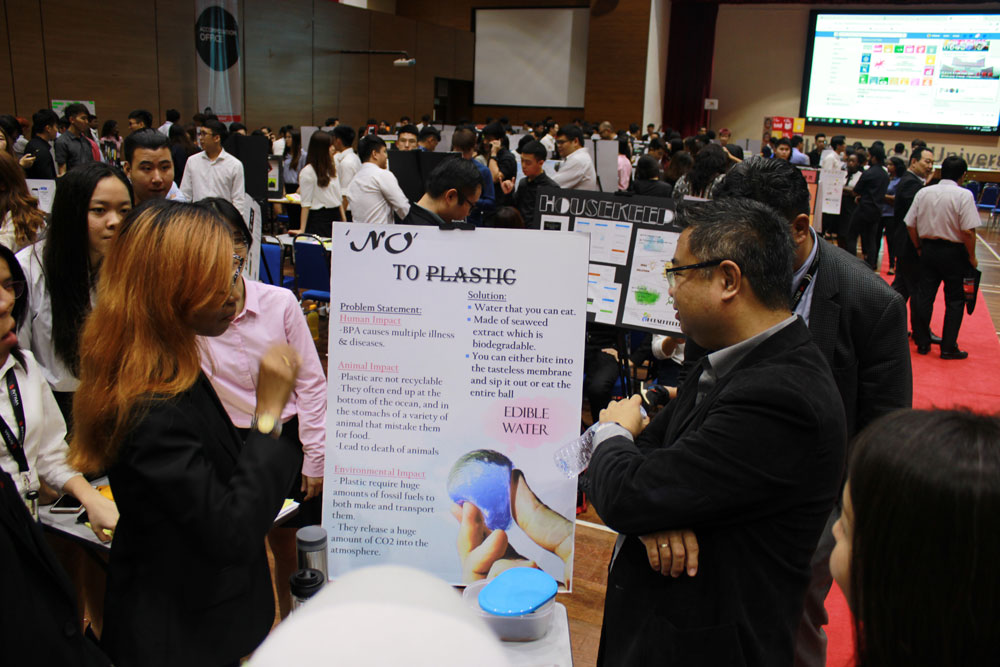 These students, who represented all disciplines and faculties in INTI, formed 109 groups to identify which social issues they wanted to address and worked with mentors from the industry to research their concepts and develop their ideas and solutions. Simultaneously, they were tasked to work on practical, marketable prototypes that could be presented before judges made up of industry partners.
After three weeks, faculty members narrowed down the 109 groups to 20 groups for a final pitch to external judges and audiences from Ler Lum Advisory Services Sdn Bhd, Polar Stomp Productions, DXC Technology, Great Ideals Group and Vit Makanan (KL) Sdn. Bhd.
The external judges and audiences selected the following top five systems and products created by the students:-
1) First Prize
Not Just Jelly – Healthy organic jelly that satisfies hunger and inhibits overeating
2) Second Prize
Doggy Kitty – A mobile game that enables players to collect "medical appliances" in the game which then can be donated to pet shelters
3) Third Prize
MedBottle – A medical water bottle to remind senior citizens to take their medication
4) Fourth Prize
Enfior – Biodegradable sanitary pads for women, with biodegradable packaging
5) Fifth Prize
RecyclePays – An app to enhance and reward the recycling experience
The top three winning teams won cash prizes of RM 800, RM 600 and RM 500 respectively, and also stand the chance to showcase their ingenuity at INTI's prestigious Industry Partners Appreciation Dinner, an annual gathering where INTI celebrates its industry-academic partnerships with its 450 industry partners.
Associate Professor Phawani A. Vijayaratnam, Director of the Centre of Liberal Arts and Languages (COLAL) commented, "INTI is committed to building necessary skill sets among our students to prepare them for future jobs in IR 4.0. Through our Design Thinking module, students can acquire those skill sets while also learning from mentors from the industry.
"The students were also required to put their newly-acquired skill set to use by solving existing problems based on the UN SDG. We hope that through this exposure to social issues, coupled with the ICT competencies and other competencies they learnt in research, presentation skills, teamwork and the ability to view challenges critically, the students will continue to be socially-conscious and will work towards achieving positive outcomes, both in their professional lives as well as their engagement within communities as they also prepare for careers in a digitally-driven world," she concluded.