While academicians are often acknowledged for their contributions to a student's academic success, the contribution of a university's non-academic staff i.e. administrative assistants, student welfare workers, cleaners, and technicians, often go unnoticed. Muhammad 'Izzat Amin bin Izman Khairi, a studio technician at INTI International College Subang (INTI) talks about his experiences and sheds light on his contribution to INTI's Mass Communication students' learning experiences.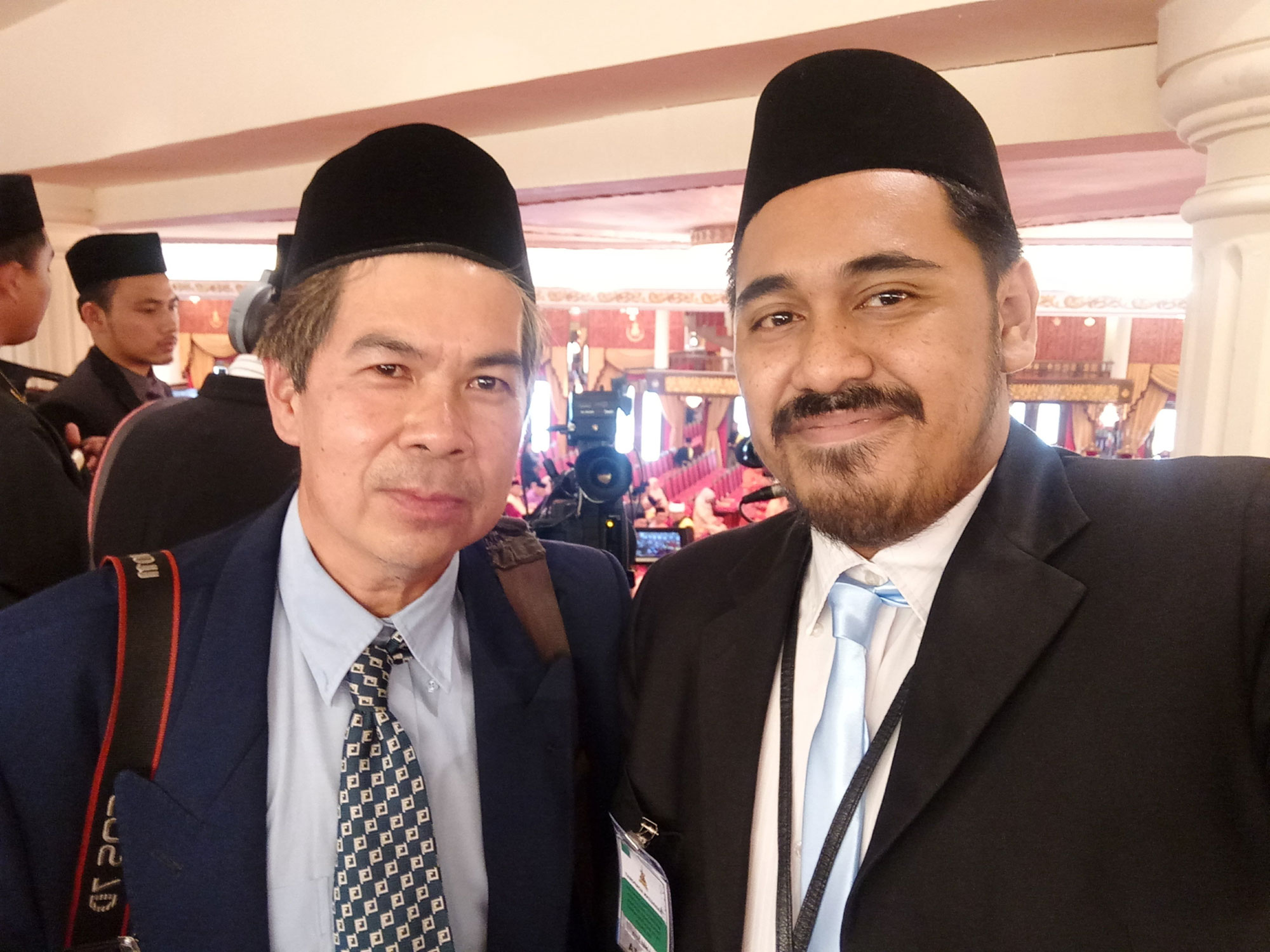 Amin (right) preparing for his role as a videographer at Istana Alam Shah.
Born in Kuala Lumpur and raised in Shah Alam, the 32-year old lover of cameras had already garnered multiple media, broadcasting and film successes under his belt before joining INTI.
"I first landed a role as a stringer (freelance videographer) with one of Malaysia's leading media and entertainment company after I left college and started by patching camera cables before working my way up to managing multi-camera productions," shared Amin, who was first introduced to videography by a friend while he was in college.
Since then, the brilliant professional has worked on multiple local and international projects, including being a war videographer for Al Jazeera, a videographer for Malaysia's leading business publication – The Edge, and a videographer for The Star, covering events such as Malaysia's parliamentary sessions, the 2018 General Elections, the BERSIH 2.0 to BERSIH 4.0 rallies, and Kim Jong-Nam's assassination, among many others.
When asked about prominent individuals he came across throughout his career, Amin sheepishly shared, "Prince Charles, David Beckham, Anne Hathaway, Faisal Tahir and Syed Saddiq were among a few of the renowned individuals I have covered."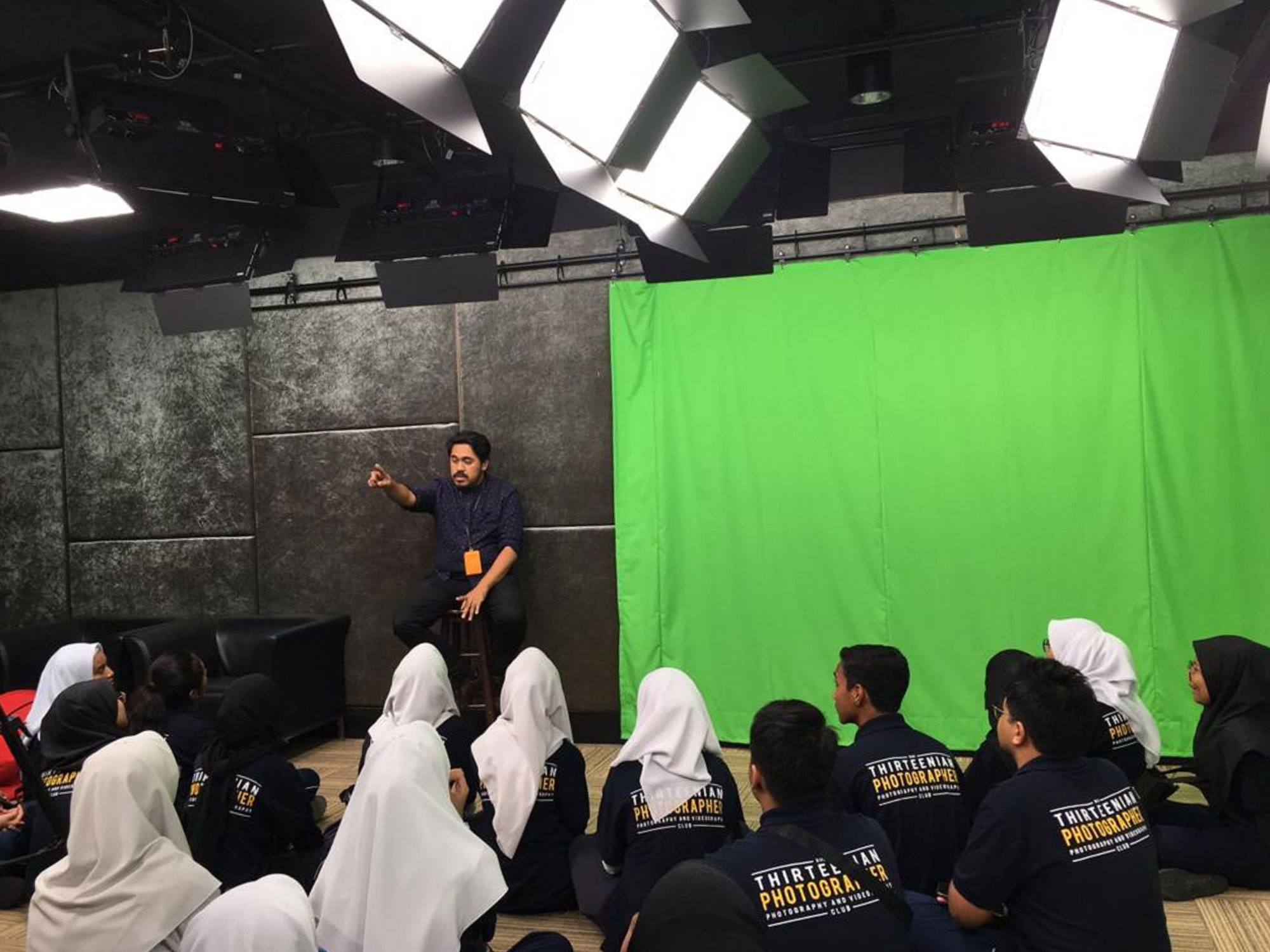 Amin conducts workshops to teach students and prospective students on managing complex equipment and software found in INTI's Mass Communication studio.
Apart from his success in broadcasting, the multitalented and creative technician graduated with a Diploma in Animation, landing him opportunities to work as an effects artist and video and online editor on many Hollywood-acclaimed films, including the Academy Award winning, Life of Pi.
Hew Fui Mun, INTI's Dean for the School of Business and Communication shared that Amin's vast and successful industry experiences greatly benefits INTI's Mass Communication students through the technical classes he conducts for them as part of their curriculum.
"Amin currently oversees all the equipment, software and systems for INTI's three studios, conducts technical workshops and acts as technical director and advisor for INTI's Mass Communication classes, academic conferences and nationwide competitions our students participate in. His mentoring allows students to gain comprehensive and in-depth industry knowledge, fostering them to become employable, technical and creative professionals even before they enter the industry," shared Fui Mun.
Dinneshwaran Perumal, a 3+0 Degree in Mass Communication, University of Hertfordshire student at INTI International University and former Diploma in Mass Communication graduate from INTI International College Subang shared that he feels lucky to have learnt from Amin.
"I valued the opportunity to build on my technical skills through my classes with Mr Amin. Thanks to him, I have learnt about assessing the best camera angles, managing complex camera features and studio equipment, and identifying the best lighting for films and shoots," shared the appreciative student.
Fui Mun adds that Amin is also responsible for the latest upgrades at INTI's recent Mass Communication studio, which included the latest Hollywood and industry-standard equipment and software being incorporated.
"With Amin's strong connection to current industry trends and technology, our students gain the experiences that prepare them for any broadcasting and film organisations they enrol into, and they will not require retraining," she said.
When asked about how she felt about Amin's role in a student's learning experience, Fui Mun concluded by sharing that "Amin is truly our star behind the curtains."