The University of Wollongong (UOW) has continued its surge upwards in the QS World University Rankings, rising 25 places to 218th from its 2015 result of 243rd, placing it among Australia's top 10 universities.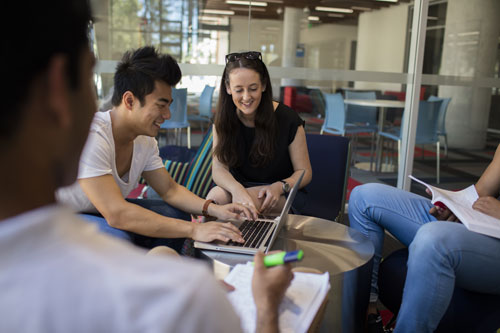 This year's improvement comes after UOW achieved one of the biggest improvements of any university last year, jumping 40 places, in 2015.
Released in the United Kingdom today, the 2016 QS World University Rankings showed UOW made improvements in several key performance indicators including academic reputation, faculty to student ratio and overall performance.
UOW also increased the number of citations each faculty member has received in academic journals around the world – a clear measure of the growing impact and quality of its research.
These positive performance trends confirm the results released last week in Australia's Good Universities Guide, which saw UOW score outstanding results in teaching quality and the student experience.
UOW Vice-Chancellor, Professor Paul Wellings CBE, said the trend of positive results in the annual QS rankings was the result of a sustained effort by staff across the institution in both research and teaching.
"We're very proud to see the University of Wollongong again make a significant climb in international rankings and to be rated among the top 10 universities in Australia.
"We have lots of very significant, high quality research work happening here at UOW – independently and in collaboration with partner institutions around the world.
"We have also continued to focus on providing our students with a quality education and a personalised experience that prepares them for their future careers, which is why our graduates continue to be highly sought after by employers.
"These results show the fruits of the continuing commitment of UOW staff and I want acknowledge their hard work," Professor Wellings said.
The QS World University Rankings have been produced since 2004 and are considered among the world's leading higher education league tables. Universities are ranked based on a wide range of measures including research citations, reputation, teaching, employability of its graduates and internationalisation