Google's tossing of the metaphorical gauntlet to disrupt education with its suite of career certificates has incredible merit. Traditional university degrees have been under fire for years now, with industry and even graduates becoming increasingly concerned about how these qualifications prepare fresh talents to meet the expectations of the world and workplace.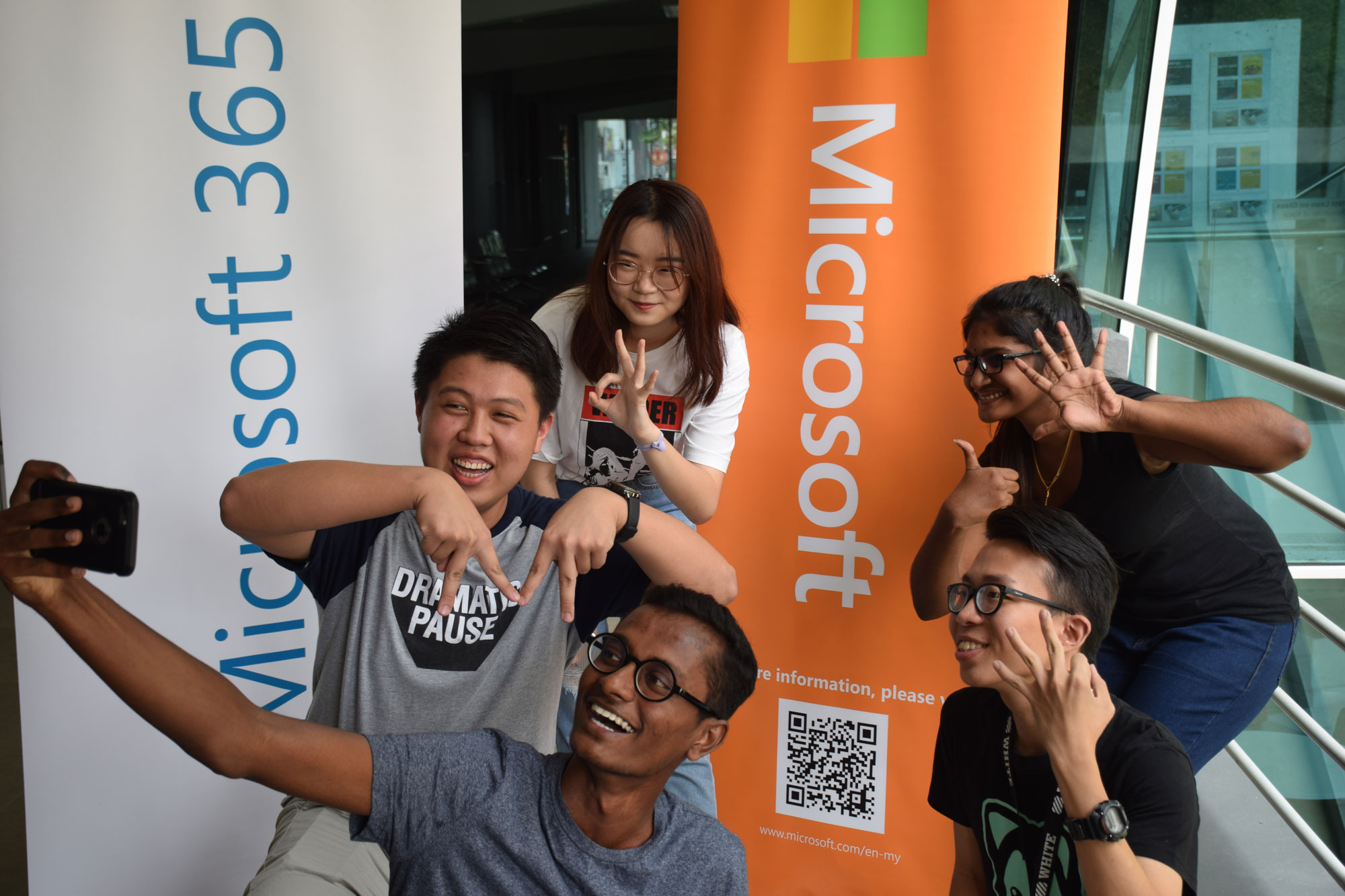 INTI students take a wefie as part of their teambuilding during Microsoft's Bootcamp
Added to this concern is the massive impact COVID-19 has had on jobs in the last eight months, and the acceleration towards digital transformation that has already changed how we work.
With these factors creating an extremely competitive workplace, a host of regulations to adhere to, and the increase in industry-led trainings and professional certifications, it is little wonder that tertiary degrees as we presently know them are being increasingly called out by the Googles of the world and are losing their relevance in preparing the next generation of leaders and professionals.
But while traditional degrees have fallen behind, the value of learning experiences have or rather should not.
In many places throughout the world, universities and colleges still serve as safe spaces for innovation and thought. While some argue that apprenticeships or working while earning professional certifications serve to train future professionals faster, the best place for making mistakes and learning from them – without significant loss of time and cost – is arguably still in tertiary education.
Coupled with this, there is no better place for building networks than within higher education. Connecting with individuals who may influence your future can happen at any time, but in tertiary education this happens with purpose – whether its among peers, lecturers, or industry. And, in higher education, students are not confined to the thoughts and experiences of a single group or employer but rather gain from numerous industries and opinions.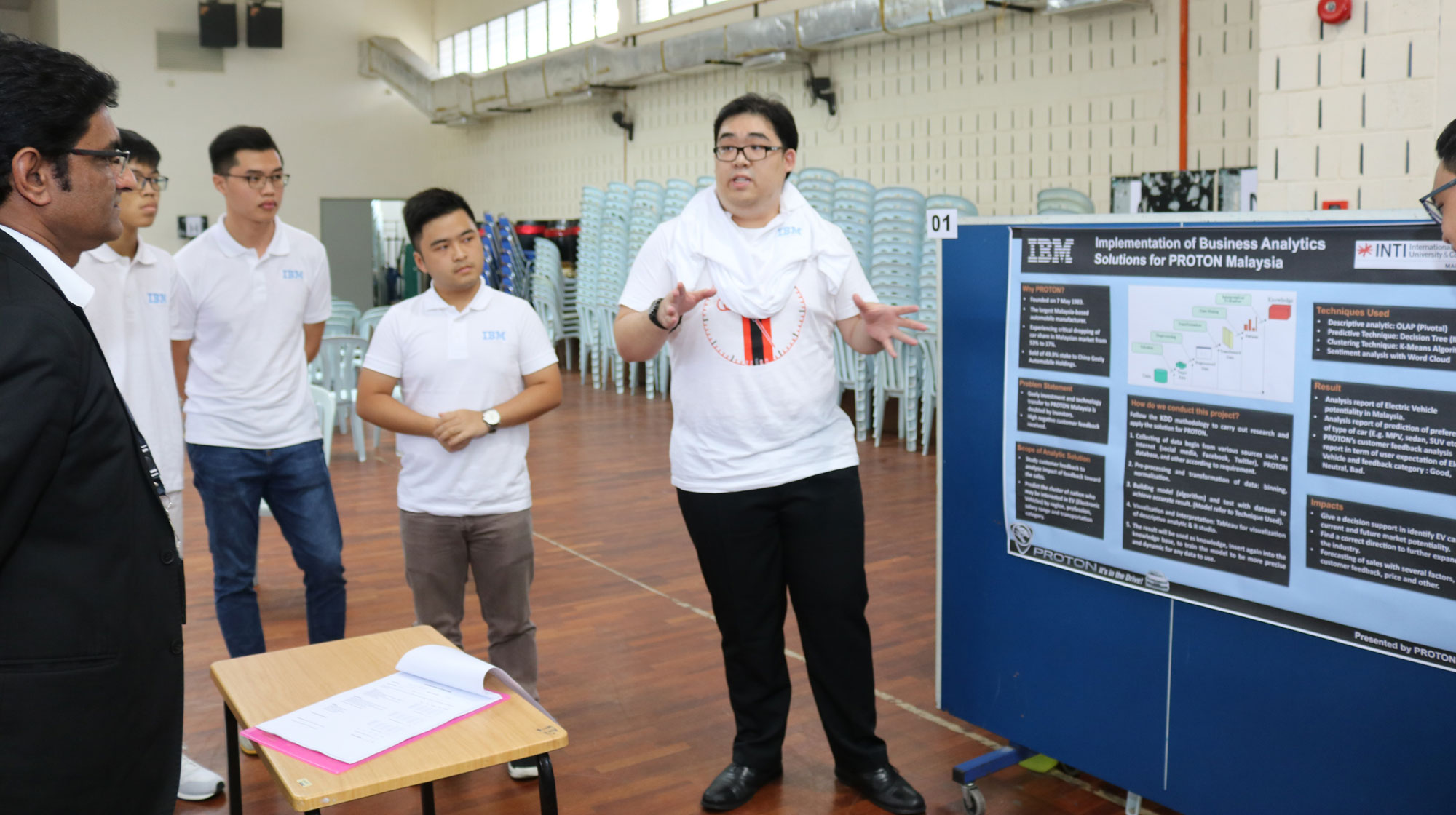 Students from INTI International University present their business solutions to an IBM leader during INTI's IBM Week
While traditional paper qualifications as they are now may no longer cut it, here is what should be considered next if universities are to remain relevant amidst the Googles of the world.
Focus on skills, not grades

The majority of students pursuing higher education aim to become professionals rather than academicians. Embracing this reality, universities need to shift away from their emphasis on academic theories, and integrate learning outcomes based on the skills students should graduate with.
Digital literacy, communication and collaboration, understanding processes, leadership and developing a mind set for adaptability and resilience are the competencies driving today's best talents, and should be inculcated in every part of the learning experience.

While assessments, projects, presentations and internships remain relevant components of the study process (and mirror the processes of the workplace), rather than just knowledge, students should be measured on how well they demonstrate the skills in carrying out these processes. Better yet, bring in industry to measure them alongside lecturers so that students gain diverse viewpoints on how they are demonstrating both knowledge and skills.

Integrate industry training into curriculum

Rather than attempting to rival industry expertise, integrating and micro-credentialing should be the way forward for tertiary curriculum.

In the last few years, curated and measurable training programmes offered by industry to the public have exploded into the market. With programmes such as IBM's Innovation Center for Education, Alibaba's Global E-Talents, and Automation Anywhere's Certified Essentials RPA Professionals now readily available, higher education institutions should explore how to integrate these into syllabuses.

In doing so, universities take advantage of industry expertise, curate curriculum that is relevant to the expectations of industry and open opportunities for students to train and gain industry credentials even before they enter the workplace.

Industries also benefit from these partnerships as they have a hand in influencing the talent pipeline earlier, and play an active part in the process of developing talents to meet their expectations and those of the evolving workplace.

Expose academics to industry and industry training regularly

Guest or expert lectures are a common extra-curricular offering that higher education institutions leverage to connect students with industry. While this helps to integrate industry into the learning experience to an extent, these irregular sessions may not be sufficient when compared to having lecturers who are able to offer industry insights daily.

While many academics have some industry experience and retain some connections with industry, it is important to provide them with opportunities to enable them to keep up with their training and exposure regularly.

Regular collaborations in the form of industry board sharing sessions, specialised internships for educators, and training and certifications for lecturers (beyond academic competencies) should be increased and included as part of their annual career development goals.

As demands for talents evolve to meet both crisis and IR4.0 influenced workspaces, empowering educators with the resources and information that other professionals receive is essential to creating a learning ecosystem that is 21st century relevant. After all, as industries rely on specialised subject matter experts or courses, why shouldn't academics receive similar specialised training so they can in turn train young talents.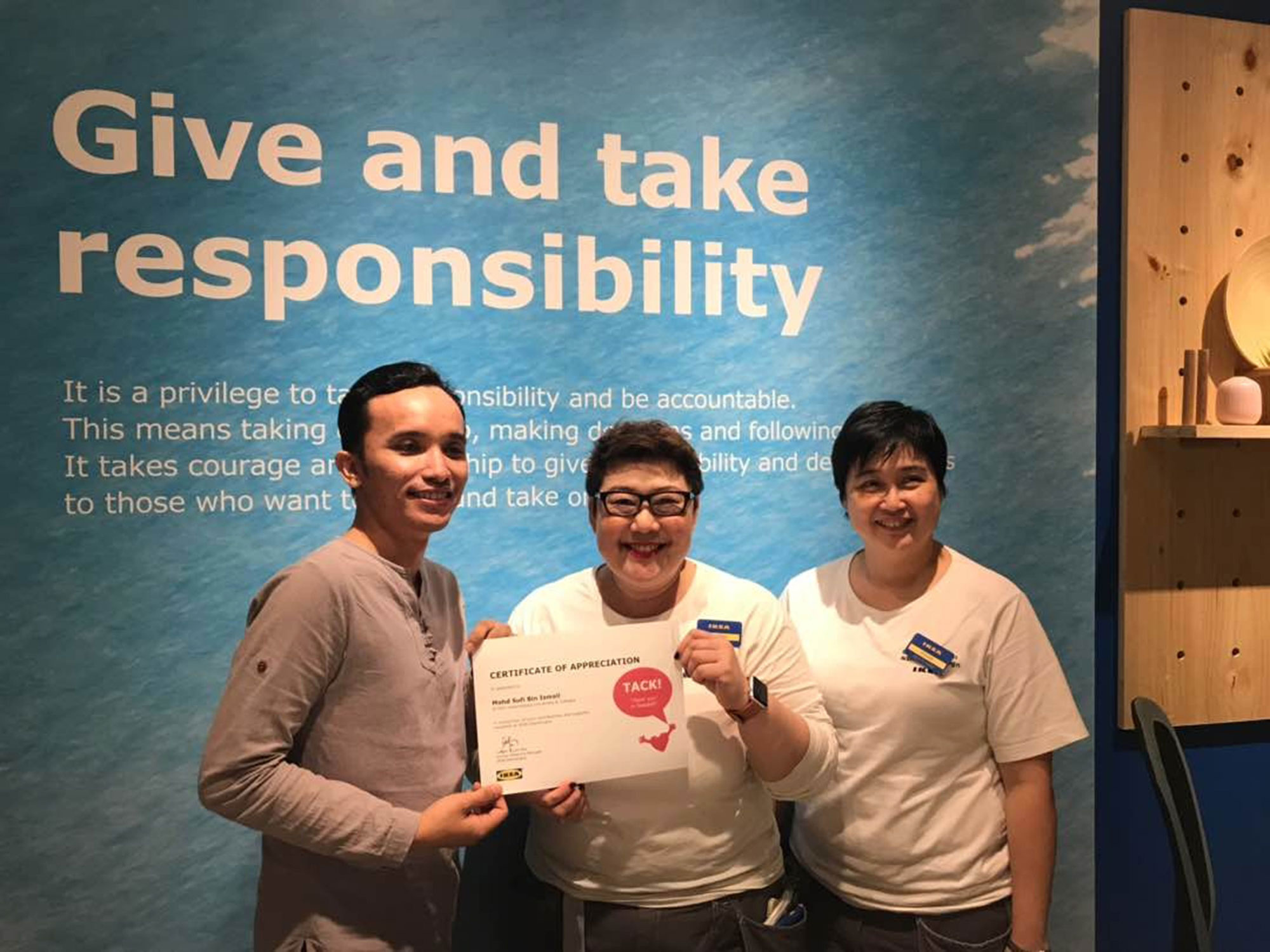 Mohd Sufi bin Ismail, Head of Programme for INTI's Center of Art and Design undergoes his Faculty Industry Attachment (internship for lecturers) with IKEA
While these are some of the changes that would help reinvent current learning structures, buy in from stakeholders is crucial for the implementation and success of such efforts. Beyond higher education providers and industry, regulators and government agencies are also key partners in reviving higher education and enabling it to gain a new momentum for the post pandemic world.
The way forward shouldn't be industry training replacing higher education, but a collaborative approach to how the advantages of industry expertise, learning / life experiences gained in university, and the support of regulators can collectively advance and build up tomorrow's leaders and game changers.