Established in 2011, Talentbank is an Award-Winning Recruitment, Employer Branding & Education company founded by INTI's very own alumnus, Ho Beng Han (Ben Ho).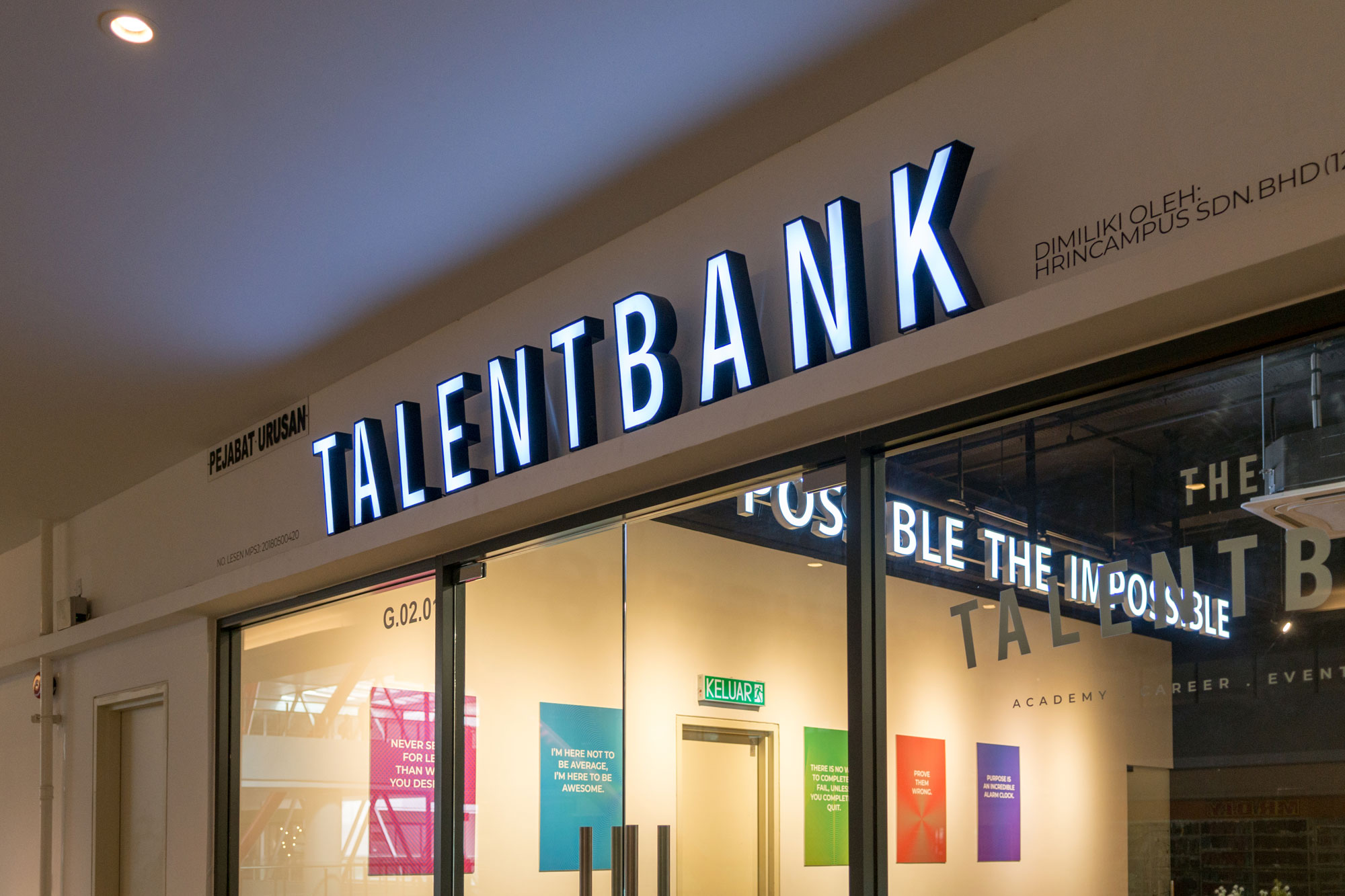 Talentbank's office is currently located at Sunway GEO Avenue, Sunway City Kuala Lumpur.
"My reason for founding this company was very simple and straightforward. It was to focus on nation building through creating and providing an ecosystem for unemployed Malaysians to gain a better chance to stand-out and find jobs amidst the current employment rat race," shared Ben Ho, who pursued his Bachelor of Multimedia Studies (Hons) at INTI International University (INTI), Nilai.
Talentbank is on a mission to build a comprehensive recruitment ecosystem, upskilling talents in the market in order to reduce the unemployment rate in Malaysia. They take pride in knowing that employers who have partnered with them have procured top-of-the-line employees through a community of over 100 private and public universities, and 6,000 plus human resource leaders in Malaysia.
COVID-19 affected the stability of many companies worldwide and Talentbank was no exception. Ben Ho shared how the company is slowly reforming to become stronger than how it used to be.
He said, "It's a difficult time for almost all Small to Medium Enterprise (SME) business owners, including Talentbank. Due to the pandemic, we had to cancel all our career fairs this year and it's a huge loss of revenue."
"We pivoted from hosting physical career fairs (www.careerfair.com.my) to hosting digital career festivals (www.digitalcareerfest.com) more recently. Initially, we had no plans whatsoever to host virtual fairs but with the announcement of the Movement Control Order (MCO), we knew we had to do something to continue to stay relevant in the new era of recruitment. Talentbank immediately registered a domain name and our first virtual meeting commenced on 19th March to develop a virtual career fair, now known as the Talentbank Digital Career Festival," added Ben Ho.
Ben Ho and his team worked hard to survive the hardships that the pandemic threw at them. The team faced numerous difficulties with their clients while developing the virtual career fair. Ben Ho stated that many of their clients were skeptical of the success rate of this new move, hence a lot of time and effort went into convincing and explaining to them about the convenience of their newly developed platform.

Ben Ho founded Talentbank in 2011, which focuses on nation building while creating and providing a platform for unemployed Malaysians.
"To rope in established multinational companies, the team tirelessly presented their ideas to various company representatives to encourage them to list their company vacancies on the newly created digital platform," said Ben Ho, who also acknowledged the fact that the Talentbank team were equipped with basic knowledge on digital events at the time they conceptualized their virtual career fair.
"They dedicated their time and effort to self-learn the fundamentals and mechanics of organizing such an event within a short span of time. Working remotely was also a challenge for the team as communications between them were limited initially, but they managed to overcome every challenge through great initiatives and a strong willpower. Teamwork always wins over anything!" expressed Ben Ho.
Talentbank's success today is due to Ben Ho's vision from his hostel room because he believes that, "Entrepreneurship starts from your hostel room." If he never stayed curious and hungry along the way, he and his team wouldn't have had the opportunity to help individuals find their dream jobs.
With that being said, Ben Ho's advice to young graduates is to push aside procrastination, always be early for an appointment because being punctual is late, and he asserts that entrepreneurship begins at an early age, hence it's always best to stay curious and look out for opportunities.
Tong Li Kiat, another alumnus of INTI International University is also currently working at Talentbank as a Festival Director, helping young minds with various career options.
Having pursued his Bachelors in Business Administration (Hons), Li Kiat is a self-motivated and independent person who is comfortable adjusting to challenges and doesn't get flustered easily when faced with unexpected situations. This go-getter attitude molded him into someone who could pull through the pandemic.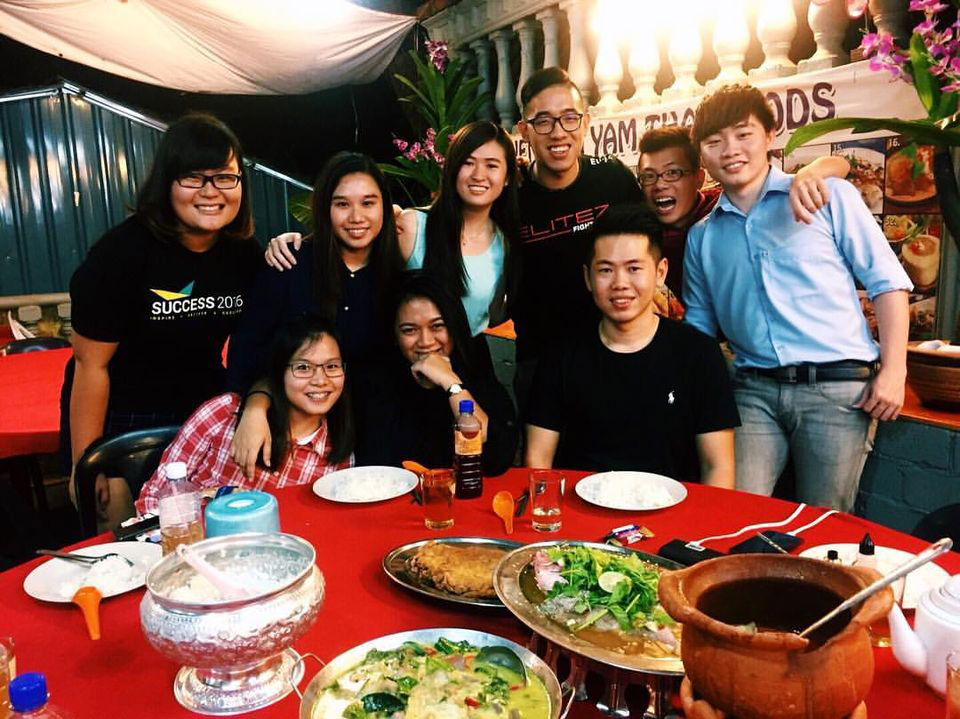 Although it was his first time doing so, Tong Li Kiat (standing, first from right) successfully organized a digital career fair with more than 100 participating organizations that garnered over 60,000 e-visitors.
"I saw Talentbank as a company that could kick-start my interest in event management as their main focus is organizing events and career fairs. I realized my passion for events when I joined several events during my university days and was part of various organizing committees. I enjoyed planning, preparing and executing the events as it gave me a sense of accomplishment when my team members and participants were satisfied with the event outcomes," said Li Kiat about his choice in choosing Talentbank as his first company.
Organizing more than 20 career fairs in a year is definitely a feat for a young chap like Li Kiat.
"As an event organizer, multitasking is key. One needs to handle budget forecasts, sales planning, designs and promotions, coordinating with external parties, manage on ground set ups and above all, maintain a healthy relationship with customers. To succeed in these, I prioritize time management as it plays an important role especially when it comes to organizing events. It is also important to do some analytical thinking by weighing the pros and cons prior to making any decisions," explained Li Kiat about his strengths which have helped him progress in life thus far.
When asked what advice he would like to impart to today's students, he said, "Everyone should learn from their mistakes; one should not be over-cautious about making mistakes, but they need to ensure that there are always takeaways from the experience, and this helps them perform better in the future."
Li Kiat further added, "When there is a problem, it is always best to be proactive. If you're unsure about a certain something, you should always seek guidance from your superiors or colleagues because staying in your own shell will not benefit you and the company. And always remember to stay positive. If an unexpected incident occurs, look for an opportunity from the situation and learn something out of it, instead of whining about the incident over and over again."
The COVID-19 pandemic was a learning curve for Li Kiat too. He articulated that while the company had to survive during the crisis, their main focus of reducing unemployment was put on the line as, prior to the MCO, all career fairs were held physically and the team had to learn about virtual events from scratch with basic expertise.
Nevertheless, being adaptive to situations by nature enabled him to guide the team given the change of the company's business model. He said, "Whenever we faced challenges, we chose to voice it out and solve it together. We had each other's backs and that helped the company to move forward."
Both Ben Ho and Li Kiat are currently working tirelessly as a team with full on passion to help employers find suitable candidates for their companies and guide graduates towards finding better career opportunities by connecting them with industry leaders.