Securing employment in the job market today is not as easy as it may have been 10 years ago. For fresh graduates, the job hunt can be somewhat perplexing as they attempt to score a job without previous work experience or try to get some relevant experience without having a job. While practical training programmes offer students the chance to put theory to practice, most internship placements are often too brief to allow students an adequate amount of time to learn new skills and showcase what they are capable of.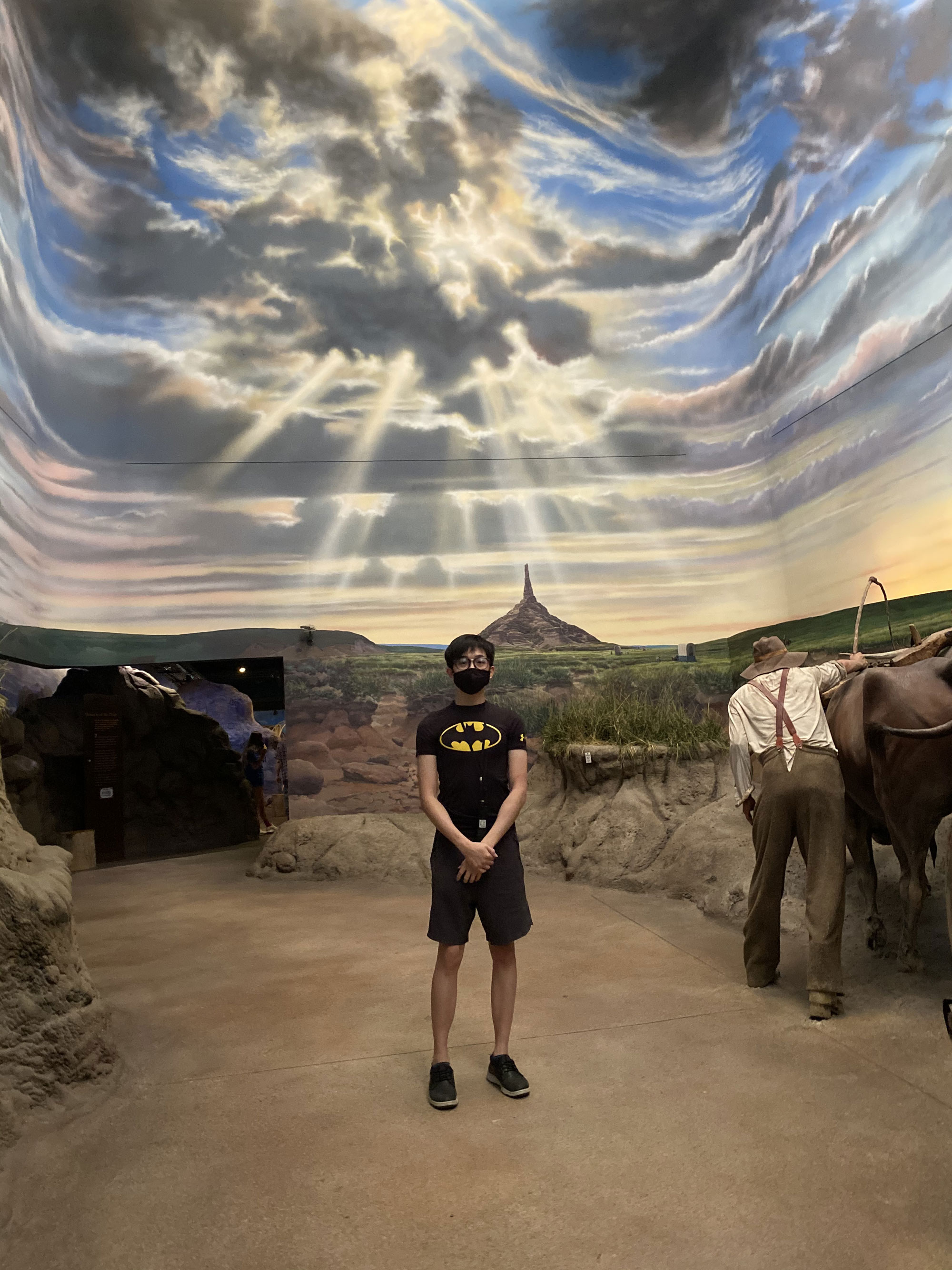 Daren Teng poses at a tourist spot located about an hour away from where he lives in Nebraska.
For Daren Teng and Jing Han Soh, who pursued their studies in the United States after completing the American Degree Transfer Programme (AUP) at INTI International College Subang, having the opportunity to take up the Optional Practical Training (OPT) helped them gain valuable work experiences, among other takeaways.
In the U.S., students in the STEM fields are allowed to work for up to three years after they graduate, while those in other fields can work for one year while staying on with their student visas.
Daren, who graduated with a Bachelor's degree in Data Analytics and Management Information Systems from Drake University in the Fall of 2018, recalls his first time as an intern in 2017.
"I went back to Malaysia for my summer internship in 2017. I was attached to a company called Vitality Boost, or Boost Juice Bars as they are more popularly known. I was tasked with analysing the sales and consumption of their subsidiary company. In the summer of 2018, I was a Data Science intern at a company in Florida called Jabil," said Daren who is the second of four siblings.
When he began his first OPT from January to April 2019, Daren admitted that work experience was not the only thing he gained. During his time at ExodusDirect, a local logistics company, he learned how much the American working culture differed from that of Asian countries.
"The working culture here is different. People are more relaxed and there is less power distance. If you have a question, you do not have to be shy about asking them, even to senior leadership teams as most companies here have an open door policy. You are encouraged to ask questions rather than trying to figure things out on your own," he said, adding that staying past office hours was not a practice and most employees left promptly after work.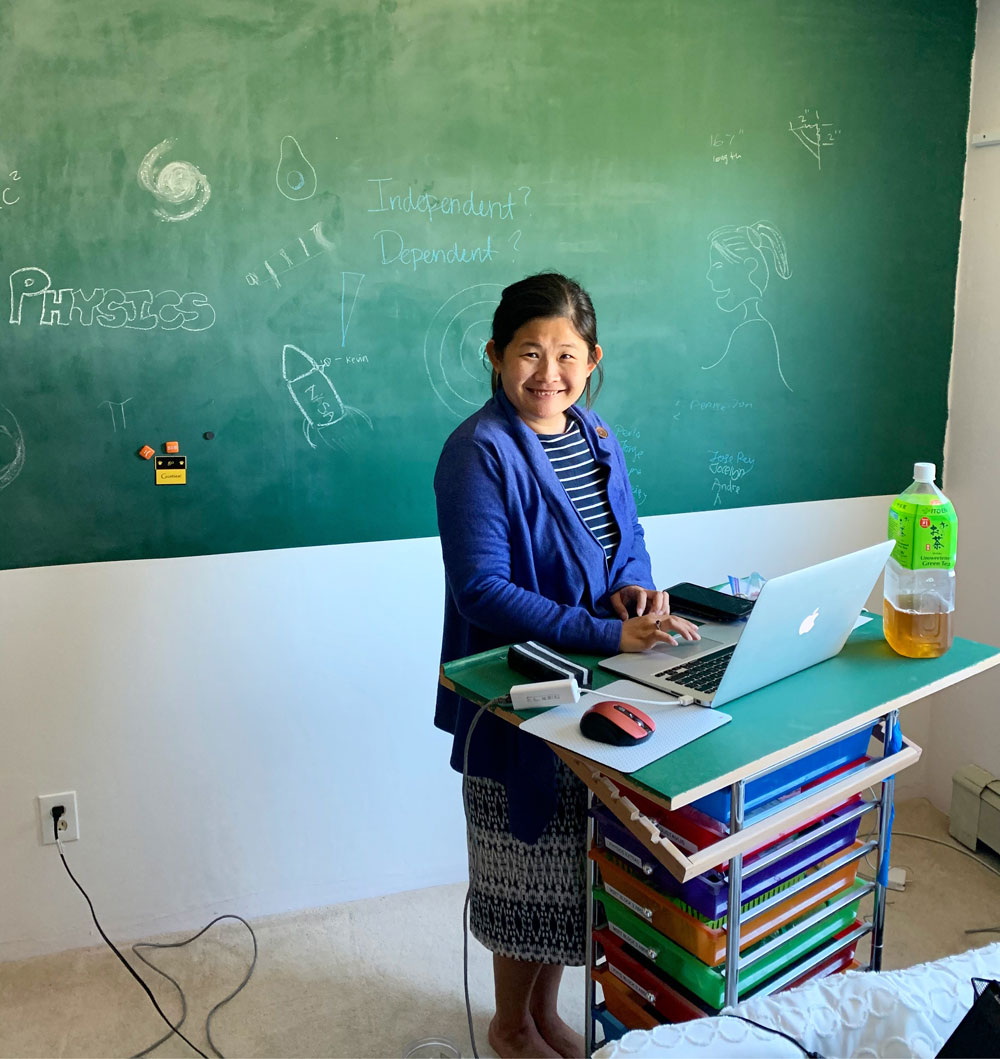 Jing Han Soh continues to teach high school Physics from home until the COVID-19 situation improves in California.
Daren, who started out as an Actuarial Science major in his first semester but then switched to Data Analytics and Management Information Systems, obtained placement for a second OPT at AGI-MFS in April 2019. The Canadian company manufactures grain storage and handling systems for farm and commercial applications.
"Working at different companies, you get to meet a lot of different people with different backgrounds, but most people are more than happy to share their thoughts and life experiences with you," said Daren.
When asked what he had taken away from the OPT experiences, Daren's immediate response was: perspective.
"I believe that when I go back to Malaysia I will be able to take along with me a new perspective. I would love to shift the working culture in Malaysia, or at least within the company I am working at. The mental state and happiness of a person is vital for employee efficiency," he said.
On his plans to return to his home country, Daren said it was a possibility if his OPT ends before he obtains his working visa. His second OPT is scheduled to finish in February 2021.
Meanwhile, Jing Han admits she is pretty comfortable in her job as a high school Physics teacher in San Francisco, California. Her journey in the US began after she enrolled in the Physics undergraduate programme at the Gustavus Adolphus College in Minnesota. Following the completion of her master's degree in Physics from Minnesota State University in Mankato, Jing Han decided to move to California in 2012 while she sought for an OPT placement.
"Before moving, I did some networking and connected with some people, and on my very first day in California, I began meeting people to seek job possibilities. Meanwhile, I had a part-time job to fulfil the OPT requirements. You do have to find companies that will sponsor a person with OPT, and not all are willing to do so," she said.
It was during her OPT as a high school science teacher and teacher lead at a California public charter school that she found her passion in educating the younger generation.
"Besides being able to work with a group of people that I admire and making a difference in the community, the OPT is a great way to gain work experience and learn, whether or not you are keen in pursuing a long term career in the U.S.," smiled Jing Han.
Kuala Lumpur-born Jing Han shared that the whole OPT experience had taught her that one must be willing to take risks and step out of one's comfort zone to assimilate.
"Another thing to remember is that a lot of things get done through networking, so make sure you connect for opportunities!" she reminded fellow graduates.
With practical work experience being part of the package for international students in the U.S., there is nothing stopping graduates from absorbing essential skills and culture that could be useful for their careers and which will give them an edge when competing with other candidates for a spot in the job market.