"Prior to the Mr. International pageant, I wasn't someone who was outspoken or as open minded, but the consequences of it has altered my luck and perspectives 180 degrees. The pageant has brought various opportunities that are taking me to greater heights," shared Andre Choong Liang Sheng, a senior year student at University of Central Oklahoma.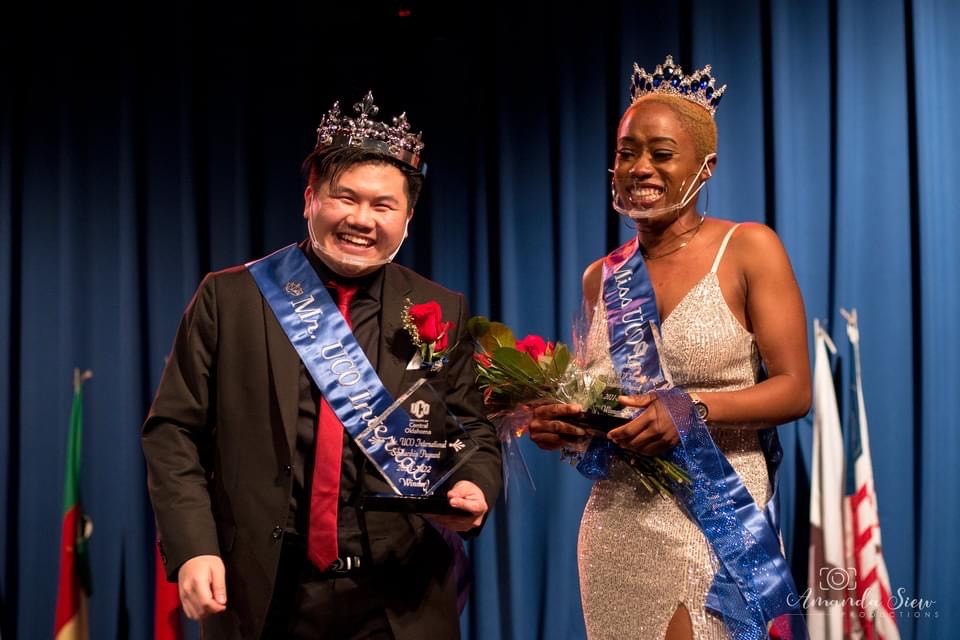 Andre Choong at the Mr. International of University of Central Oklahoma pageant. He attributed his confidence as a factor that won him the title which came with a pageant scholarship worth USD$1,600.
The Mr. International of University of Central Oklahoma (UCO) title is close to Andre's heart as it has widened his horizons and will forever be one of his greatest achievements to date.
Born and raised in Subang Jaya, Andre was enrolled in the Diploma in Business programme before he progressed to the American Degree Transfer Programme (AUP) at INTI International College Subang.
Currently pursuing the Bachelor of Marketing programme at UCO, Andre admitted that books are not his ultimate strength.
"I'm more of a street smart person as I always manage to manoeuvre my way around even in the toughest of situations. That has helped me to survive my early days in Oklahoma," he said, adding that it was easy for him to adapt to any environment almost immediately.
Sharing his experience moving to America, Andre recounted that his initial days in a foreign land were tough.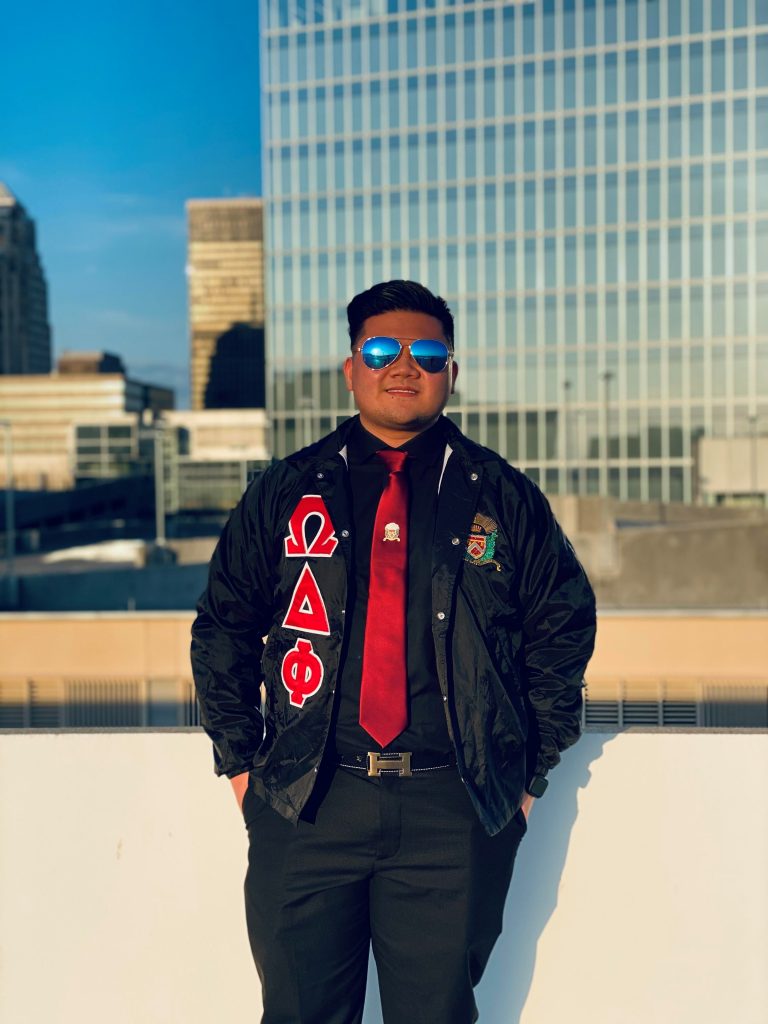 Andre Choong recognizes himself as the happy pill in his social circles.
"When I first arrived, I was actually lost for almost an hour and to top it off, I wasn't able to recognize the person receiving me at the airport. It was a painful start to my exciting journey but I managed to scramble through it. Right after checking into my room, I was once again clueless on how to get hold of my daily essential needs. Fortunately, I have a friend who lives in the United States (US). She sent her friends who lived here and it was all sorted out," Andre shared about his first day in the 20th largest state in the US.
Andre's advice to his juniors who will one day further their studies in the US would be to brush up their communication skills because it will take them a long way. It is the number one tool in the survival kit.
"Communication is key. It will help you get out of any difficult situation and when you're unsure of something. Get yourself to ask around. You will be able to understand your surroundings better and also gain new friends," added the upcoming President and Coach of the Dodgeball Club at UCO.
He further stated, "I allowed myself some time to get used to the new environment before going out there to socialize with people from different cultures and to join campus events. Having other Malaysian students at UCO was a big help too. We all come from the same background and are away from home, working towards the same dream together. That way, I knew I was not alone."
Being actively involved in extracurricular activities on campus, especially after winning the Mr. International title, has enabled Andre to work closely with the Office of Global Affairs at UCO. There he liaises with most of the international students enrolled at the university including Malaysian students, as he is also President of the Malaysian Students Association.
"As the reigning Mr. International and the President of the Malaysian Students Association, I ensure that these students who have flown thousands of miles to begin a new chapter in their lives, feel comfortable. I've been in their shoes, so I know how it feels like to be going around in circles," said Andre.
Apart from assisting students on campus, the Mr. International title gave Andre an opportunity to showcase Malaysia and its multiracial community, rich culture and scrumptious cuisines to his American peers.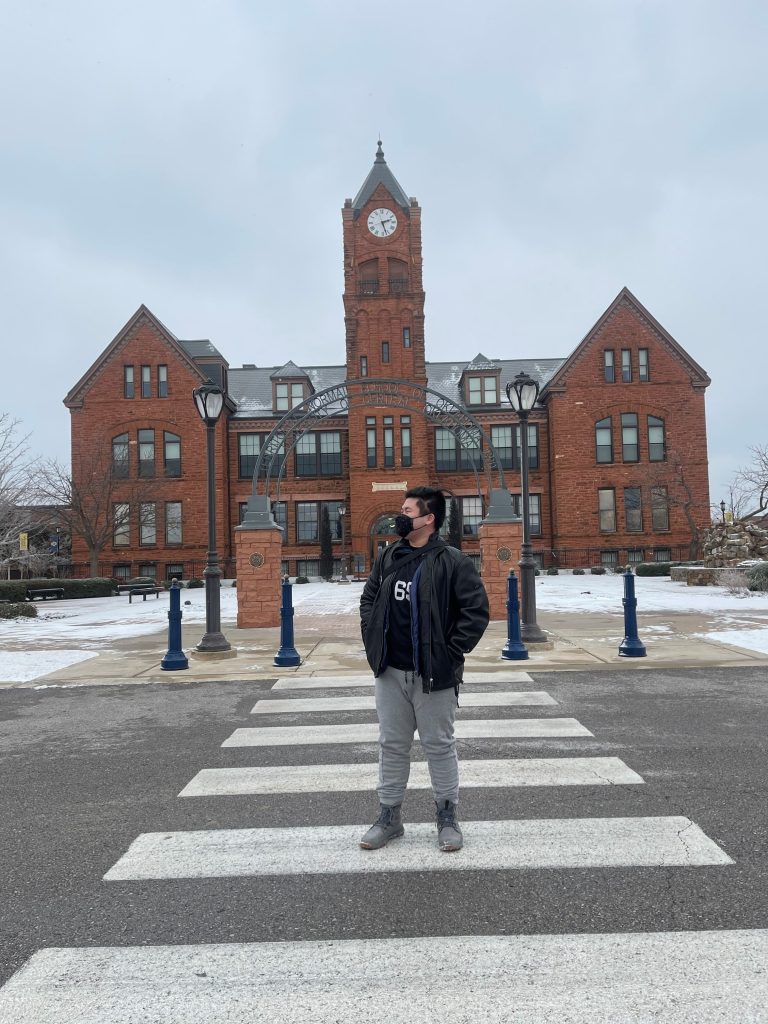 Andre Choong's passion for communications encouraged him to pursue the Bachelor of Marketing programme at University of Central Oklahoma.
Andre acknowledged that pursuing his education under the AUP programme had pushed him beyond his comfort zone.
"Through regular one-on-ones with employers and lecturers, and participating in various employer projects with my course mates, I've learnt to be a better team player. The AUP course structure definitely does deliver remarkable student experiences," said Andre who also serves the community through the fraternity that he is part of.
"We've adopted a street here in Oklahoma where we pick up litter as frequently as we can. We try our best to give back to the community and this is one of our many ways of doing so," Andre expressed.
He concluded, "In my personal opinion, the AUP programme offered at INTI will always be my number one choice because it offered everything that I needed. Being a pioneer of the AUP programme, I believe INTI will continue to inspire students like me."