Malaysians today are more united than ever to help families, especially those from the B40 group, in true #kitajagakita spirit. These families have been particularly hit hard by the third Movement Control Order (MCO 3.0), whereby some families have found it difficult to even find their way through one meal a day.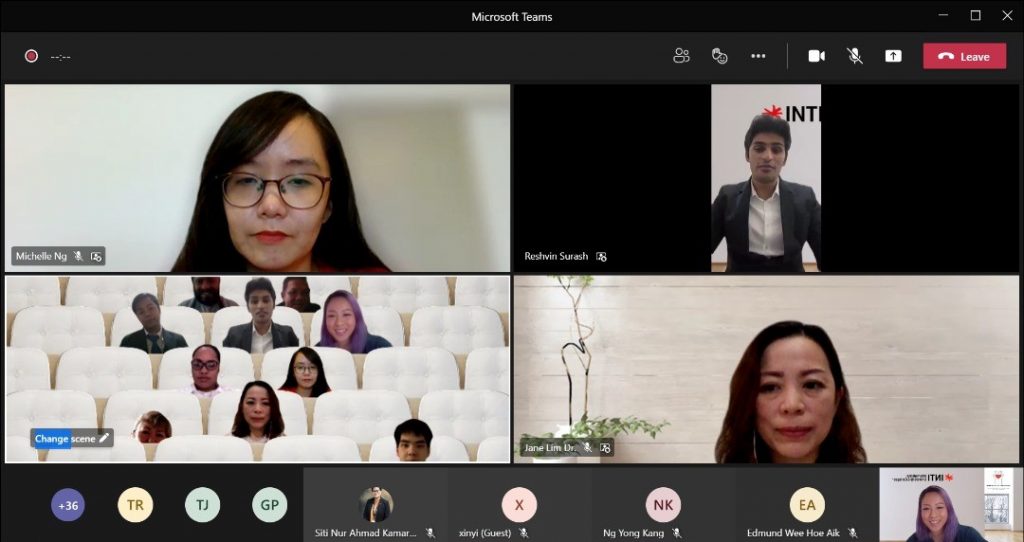 Subang Jaya assemblywoman
Yang Berbahagia Michelle Ng (top, left) addressing guests at the 'Let's Get Cooking and Shaking' virtual event.
The country is undergoing a silent calamity but its citizens are putting together a tough fight to overcome the situation as most believe there is light at the end of the tunnel. Funds, donations, food banks and many other forms of assistance are pouring in to ease those in need and one such gesture was contributed by INTI International College Subang's School of Hospitality (SOHOS) students.
'Let's Get Cooking and Shaking', a virtual event under the 'Inspiration for the World' initiative by the SOHOS students welcomed Subang Jaya assemblywoman Yang Berbahagia (YB) Michelle Ng Mei Sze as the Guest of Honour alongside other guests such as celebrity chef Puan Sri Shariffa Nisa Bakri and Giri Pancha, MONIN's Beverage Innovator.
YB Michelle, who has been actively driving charity movements at the Subang Jaya vicinity, was elated to see selfless youths work hard to lend a helping hand to those in need through her office.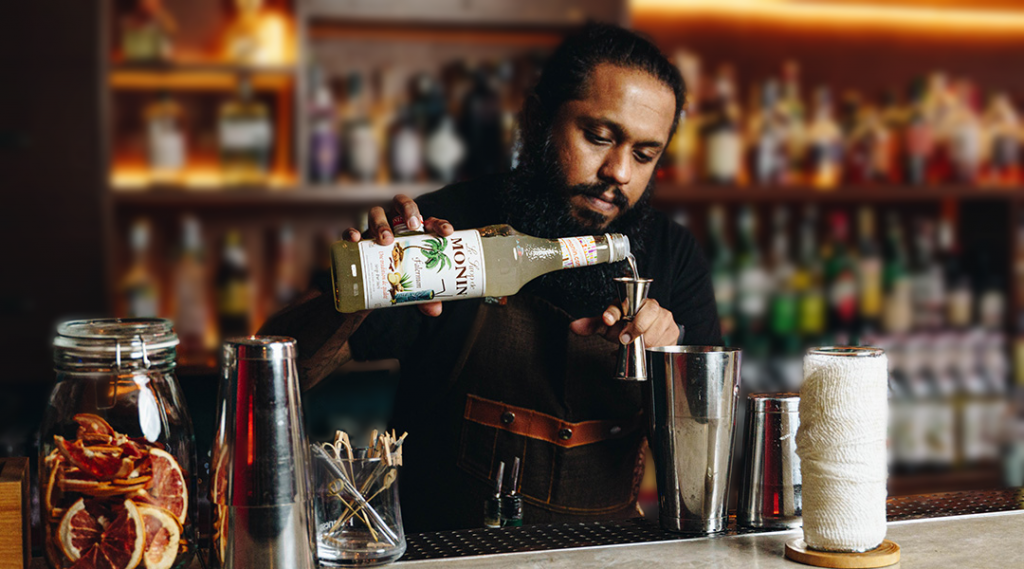 Giri Pancha, a beverage innovator at MONIN Asia Sdn Bhd.
"I'm grateful for INTI's continuous trust and support towards my office as I am certain that with it we are able to do so much more than we can actually afford to. The communities around us have always been our pillar that has enabled us to move forward without falling back," she shared.
The donations collected through the event helped YB Michelle's efforts to set up food banks in various locations across Subang Jaya, as well as purchase food items to be delivered to families who have lost incomes due to the pandemic.
YB Michelle expressed her gratitude to the students for involving her and her team when launching such an initiative.
While past events conducted by SOHOS students saw chefs hosting live cooking demonstrations at various venues, this time, they followed the new norm – a virtual demonstration. The experience may have been different, but the quality wasn't compromised.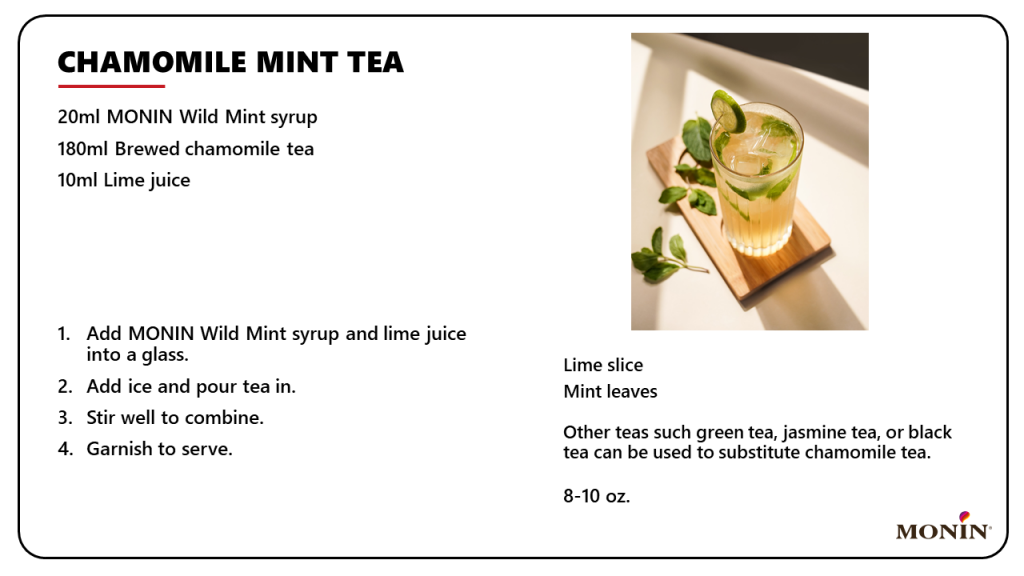 The Chamomile Mint Tea mocktail recipe shared by Giri Pancha at the virtual event.
Giri Pancha and Puan Sri Nisa Bakri, two individuals who are established in their respective careers, were invited to share their signature recipes with the guests at the virtual event.
MONIN's beverage innovator, Giri Pancha took this opportunity to share his one of a kind Chamomile Mint Tea mocktail and an almost dessert-like drink, Mango Sticky Rice recipes with the audience.
On the other hand, Puan Sri Nisa, who was awarded as one of Malaysia's 60 Most Inspiring Women Entrepreneurs by Nona magazine in 2015 and 2017, cooked chicken rendang using the Ayam Rendang Betutu paste produced by her very own company, nisabakri.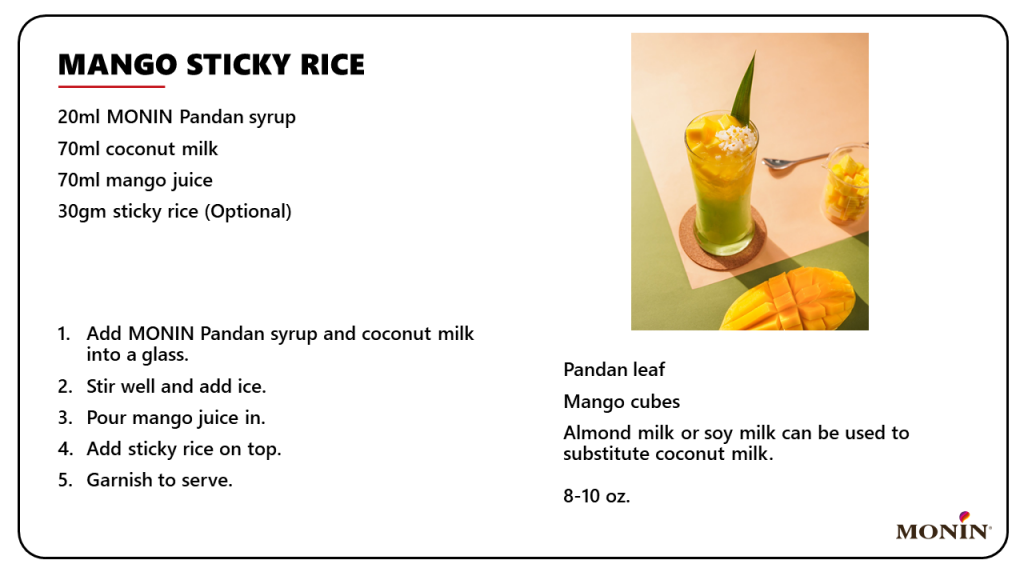 Giri Pancha sharing a dessert-like Mango Sticky Rice drink recipe at the virtual event.
"This virtual charity event could not have taken place at a better time. The event is apt especially during times of crisis like this as it is a great platform for us to show our concern to Malaysians who are facing the consequences of MCO 3.0," said Puan Sri Nisa, who is also an Icon Entrepreneur and Personality awardee under the F&B industry by Niaga Times.
The rise of food insecurity in Malaysia is not a direct result of food disruption in domestic food supply chains but rather from loss of income during the pandemic. The situation continues to create strong financial tension, especially amongst families in the bottom 40% (B40) income group[1].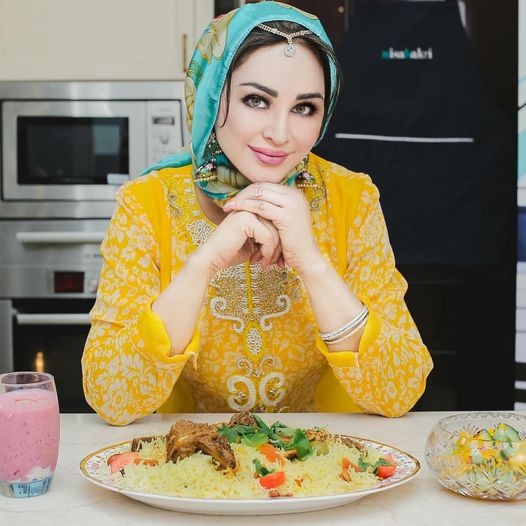 Puan Sri Shariffa Nisa Bakri, fondly known as Puan Sri Nisa Bakri, is also an author of a famous cook book, 'I Am Not a Chef'.
Hence, the virtual event was conceptualised not only to further enhance student experience among SOHOS students but to realise their vision to offer monetary assistance to the B40 families in Subang Jaya. Members of the public and guests who attended the event were able to donate either cash or food items during an allocated time.
"We organized this virtual event to benefit our guests and help the communities in need. Besides the charity element, participants of the event had the privilege to acquire recipes from Giri Pancha and Puan Sri Nisa Bakri themselves. It was an opportunity not to be missed!" shared the event's organizer, Edmund Wee, currently pursuing his Diploma in Hospitality Management at INTI International College Subang.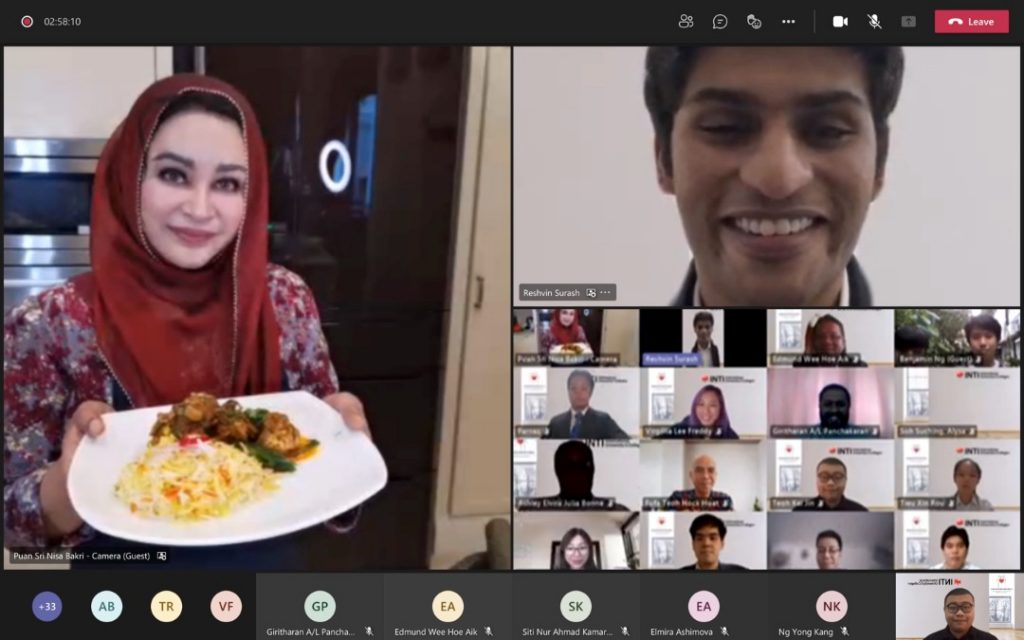 Puan Sri Nisa Bakri (left) showing the end product of the Chicken Rendang she made alongside some Nasi Briyani at the virtual event.
He further added, "In addition to building up our competencies by working on projects alongside various organisations and well-known personalities, we are also encouraged to give back to the community by offering our time and energy to help deserving Malaysians."
Edmund admitted that this experience complemented the efforts of SOHOS in providing students with a holistic learning experience which strengthened their soft skills in various settings.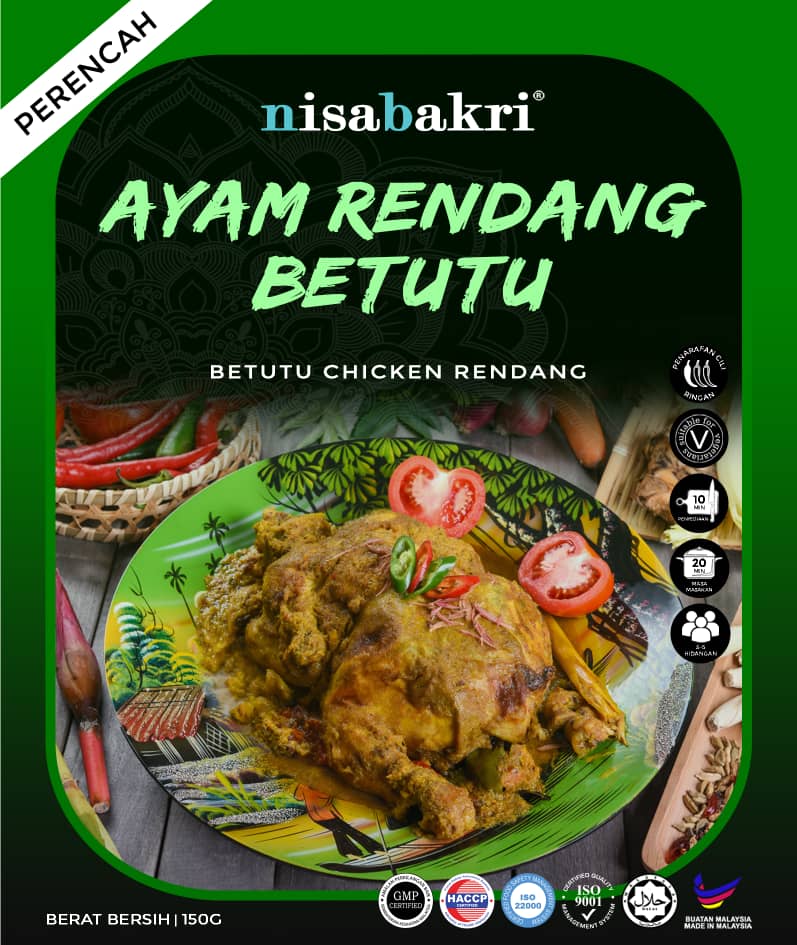 Puan Sri Nisa Bakri's 'Ayam Rendang Betutu' paste that was used during the virtual cooking demonstration.
Meanwhile, Dr Jane Lim, Chief Executive of INTI International College Subang, concluded, "At INTI, we believe in creating transformative approaches to learning. We believe activities like these are essential for students to develop their capabilities for the real world of work and to grow into well-rounded individuals as they prepare themselves to be future professionals and advocates, be it for NGOs or business structures. Hands-on opportunities empower students to put their learning into practice even while studying."
1  https://www.buro247.my/lifestyle/news/covid-19-coronavirus-malaysia-initiatives.html