In a bid to encourage a balanced college environment which encompasses rigorous academic and engaging extracurricular activities, INTI International College Subang recently organized UniCode, a competitive 24-hour programming competition for public and private university undergraduate students.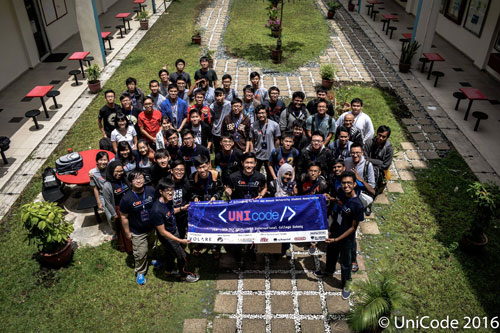 With over 100 participants from more than 10 different universities across Malaysia, as well as one participant all the way from University of Wollongong, Australia, the competition was a great way for students to broaden their network and social with students from other universities as well as engage with industry partners.
Collaborating closely with Monash University Malaysia to host the first inter-university competitive programming contest, UniCode took place at INTI International College Subang. Aimed to incorporate a relaxing atmosphere for the students to compete, the organizers put together a chill-out hub with the help from iflix, All Aboard Community Gaming Center, and Rojak Culture. The chill-out hub featured multiple bean bags, endless snacks, a TV that streamed unlimited content from iflix, fun-inducing board games and also The Lepak Game, a card game that challenges the understanding of Malaysian slangs.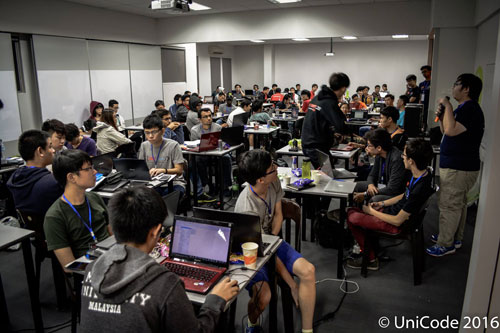 In a span of 24 hours, the participants competed in three mind-boggling rounds which challenged them to put their critical thinking skills to the test to solve complex mathematical and algorithmic questions to accumulate points. The event also saw Josh Teng, CEO of NEXT Academy share his experiences in a forum followed by a question and answer session on starting up a business in Malaysia. Beyond entrepreneurship, students also had the opportunity to discuss trending topics likes artificial intelligence and ways to start building cool new inventions by themselves.
After a gruesome showdown of brain matter in 24 hours, Jin Cong Ho, solo participant from University of Nottingham was named champion while team 'codeblue' and team 'Mr. Robot' from Monash University Malaysia managed to snag the first runner up and second runner up prizes. Team 'Error 404' from INTI International College Subang successfully walked away with the third runner up prize. Aside from bringing out the competitive edge among the contestants, the event also created great camaraderie among the contestants; an encouraging by-product of a competition in fostering better relations for future inter-varsity competitions in Malaysia.