Culminating a momentous 30th anniversary year, INTI International University & Colleges is pleased to announce its new CEO, Tim Bulow, who will be taking over from Rohit Sharma who has served as CEO since 2014.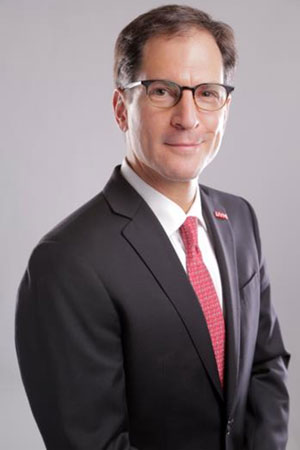 Born and raised in the United States of America, Bulow brings with him 25 years of international experience through his work in over 60 countries. Bulow has a strong background in general management, strategy, and marketing, having worked with global corporations, PepsiCo and General Mills. Bulow's international postings include China and Thailand, and he brings an in-depth knowledge of the region to his new role at INTI. Bulow has a Bachelor's degree from Tennessee Tech University and an MBA from Harvard Business School.
Joining the Laureate International Universities network in 2012, Bulow has served as the COO in both the southern and central regions of Universidad del Valle de México (UVM), a sister university of INTI in Laureate's global network. UVM is the largest private higher education institution in Mexico and enrols more than 120,000 students across high school diploma, undergraduate degree and graduate degree programmes across 36 campuses.
During his tenure at the university, Bulow worked extensively on the redesign and implementation of UVM's working adult model and an updated approach to its undergraduate academic programmes, resulting in improved academic quality and increased student satisfaction.
Bulow will now work closely with the Vice-Chancellor of INTI International University and the Chief Executives of INTI's five colleges nationwide to drive INTI's commitment towards empowering students through continuous academic innovation and curricula which meets the needs and expectations of a highly competitive global market.
INTI ensures that their students' receive an education that meets the needs and expectations of today's employers and workplace. Through its spirit of innovation and a strong emphasis on lifelong learning, INTI is committed to ensuring students not only discover their own capabilities, but are also empowered to make a difference in the world. Through our dedication of established academic and support teams, as well as our close ties to the industry, INTI will continue to grow as one of the foremost private institutions of higher learning in Malaysia.
Earlier in October, INTI revealed its 2015 graduate employability outcomes which included 98% of INTI graduates securing employment within six months of graduating, 82% receiving higher salaries than the market average, and 25% receiving job offers even before their graduate. These outcomes were especially significant as INTI engaged the services of BDO Governance Advisory, one of the top five professional services organisations in the world to audit and validate these figures – making INTI the only institution of higher learning in Malaysia who can vouch for their graduate outcomes.
Employability and creating a positive impact on students and the community will continue to be some of INTI's key focus areas as Bulow takes on the role of CEO effective from 26 November 2016, while Sharma will move into a new role within Laureate as Vice President for Student Lifecycle Transformation and will lead Laureate's efforts globally in enhancing student experience.