Teachers were the centre of adoration in a tribute by INTI students to their former educators.
Coming from over 20 schools around the Klang Valley and neighbouring states, the teachers attended INTI International College Subang (IICS)'s "To Sir with Love" event, organised by Diploma in Mass Communication (DMC) students.
| | |
| --- | --- |
| | Teachers revel in the adulation of their former students. |
"To Sir with Love" centred on the organisers' desire to express appreciation to the teachers who have helped mould the students to become the highly driven individuals they are today. Activities including performances and exhibitions with a 60's flavour to transport the teachers back to their hip and happening younger days. Special hand-made tokens of appreciation were also presented to the teachers.
"Our teachers deserve a big 'thank you' for seeing to our successful transition from high school to college. I would think that behind every successful student is a great teacher. 'To Sir with Love' is a way for us to show our appreciation for these dedicated teachers who have provided us knowledge, encouragement and guidance along the way," said Lee Hau Neng, Organising Chairperson of the event run by students of the Advanced Public Relations course.
Dr. Anucia Jeganathan, President of IICS, who has extensive teaching experience at many levels, shared some pointers on becoming successful teachers with the guests.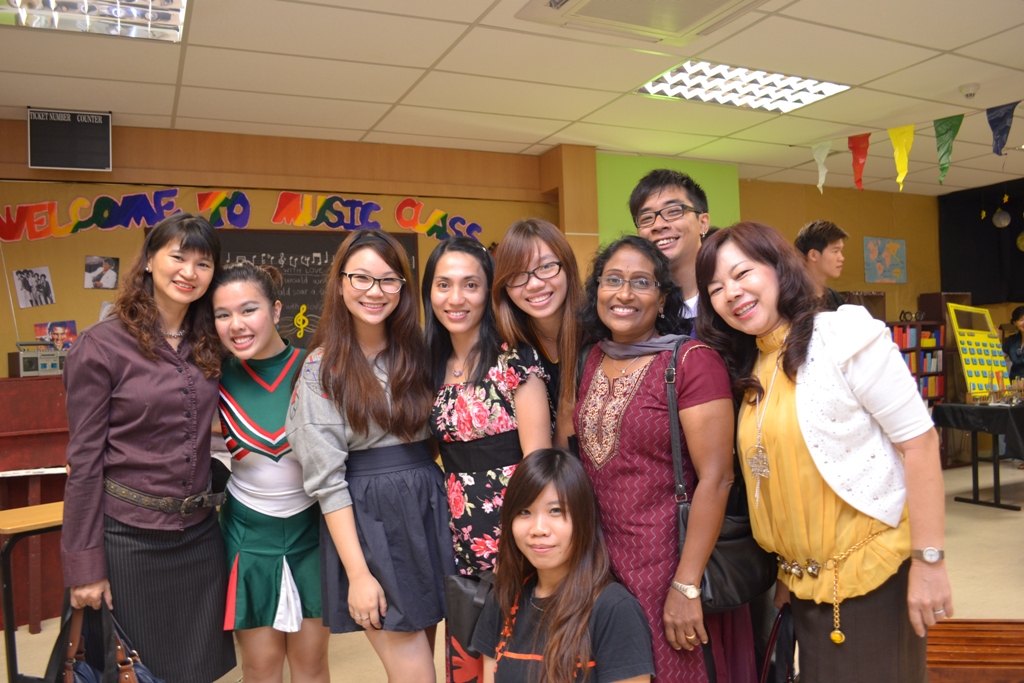 Students, teachers and friends get together to relive the good times
"We are limited by what we teach in the classroom. But we will become great teachers once we are able to relate to our students beyond the syllabus and on multiple levels. As a passionate teacher, this is something that comes naturally," she said.
"It's really sweet of the students to have made this heart-warming effort to show their appreciation of us", said Mrs. B. Usha Devi from SMK Puchong Utama (1), one of the many teachers present at the event.
Mr. Sivakumar Ramachindran from SMK Bandar Utama Damansara 4 was equally elated. "I didn't expect the event to be this grand! It feels really great to be appreciated and the students have done it creatively through the 'To Sir with Love' theme," he said.
Students of INTI benefit not only from its 25 years of experience and strong track-record, but also gain from the global synergy and resources that Laureate International Universities provides. INTI is part of Laureate, the world's largest private education network with a presence in 28 countries, with more than 60 accredited universities and 130 campuses, serving more than 650,000 students globally.
For more information on INTI International College Subang, call 03-56232800.