INTI International University & Colleges is extending education counselling services to the East Coast of Malaysia through the launch of INTI Education Counselling Centre in Kuantan.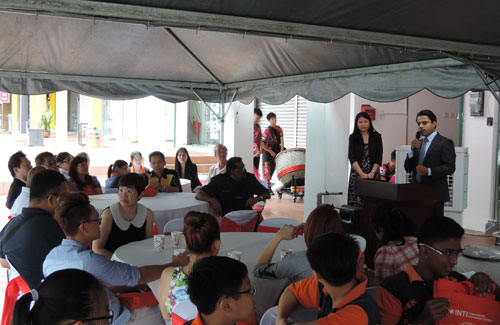 The new facility will assist students and parents seeking information and advice on tertiary education pathways and serve as a regional student recruitment office for INTI. Services provided will include registration for studies at INTI's campuses across Malaysia, and application for accommodation and scholarship or financial aid.
"With INTI's newest counselling centre established in Kuantan, students and their parents in the East Coast of Malaysia will no longer have to travel long distances to discover the exciting educational opportunities available at INTI. They can learn how INTI provides the most international, innovative and individualised education to empower learners – right here in Kuantan," said Rohit Sharma, Chief Executive Officer of INTI International University & Colleges.
Sharma launched the centre together with Daniel Koh, INTI's Senior Vice President, National Sales; Timothy Johnson, INTI's Vice President, Marketing; and Felicia Chua, Sales Director, INTI International College Subang in the presence of principals and counsellors from Kuantan secondary schools and business proprietors, who were invited guests.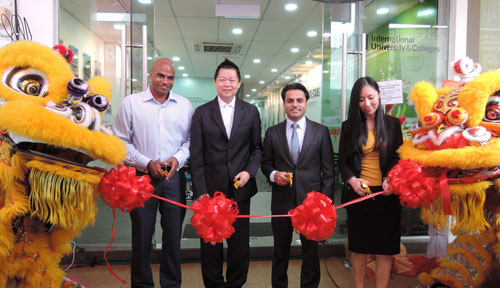 INTI has campuses in Putra Nilai, Kuala Lumpur, Subang Jaya, Penang and Kota Kinabalu, and counselling centres in Johor Bahru, Ipoh and Melaka. It offers a wide-variety of courses that incorporate international exposure to help students expand their global perspectives; innovative and collaborative processes to help them think critically, connect and solve problems; and individual development to help them realise their aspirations in a world of constant change.
INTI champions the responsibility to align graduate outcomes with employer expectations. By providing a curriculum based on market needs and demands, with the added benefit of employer projects, leadership talks and internships, students are empowered to think beyond the classroom. They are coached to develop specific 21st century skills that employers seek – known at INTI as the 4 C's: communication, collaboration, critical thinking and creativity. These crucial skills provide them an extra edge over their peers when they enter the global workforce in the future.