Since September 2013, all tertiary students in Malaysia are required to complete a set of Mata Pelajaran Pengajian Umum (MPU) subjects . MPU is designed by the Malaysian Qualifications Agency (MQA) to enhance students' knowledge and to nurture skills beyond academic disciplines and includes modules on soft skills, the history of Malaysia and community service. At INTI International University (INTI), the MPU modules are made relevant for impactful, lifelong application as part of INTI's vision that education must constantly be reinvented to mould future leaders.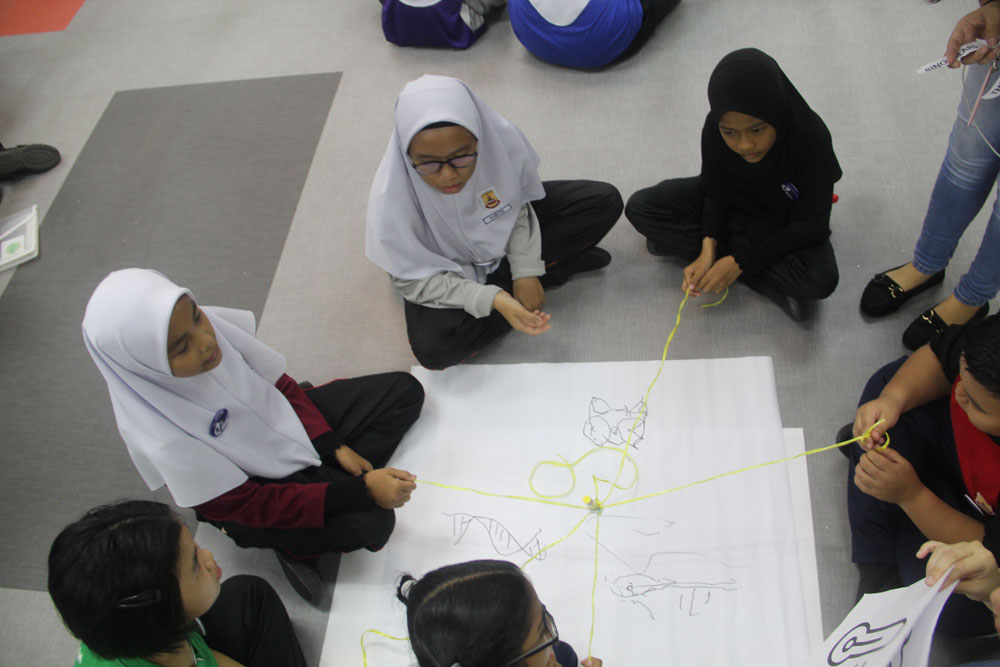 Recently, 133 diploma students undertaking the MPU module got together to organise a day of fun activities for marginalised children from 22 primary schools in Negeri Sembilan. Working together with the Tampin Education District Office (Pejabat Pendidikan Daerah Tampin), they identified 212 students from various schools including S.K. Dato' Ahmad Manaf, S.K. Tunku Besar Tampin, S.K. Kampung Tekir and a welfare home, Vivekananda Home Rembau.
Along with 10 staff from INTI, the students organised the campus' annual EDventure educational theme park within the vicinity of the campus, with game-based activities based on the popular French fairy tale "Beauty and the Beast".
The primary school children had an incredible time discovering the theme park attractions, that included Les Roses Sont Rouges – Roses Are Red (The Garden), L'amour est dans l'air – The Love is in the Air (The Ballroom) and La Petite Ville – The Little Town (The Village) while learning the English Language, Science and Mathematics via the activities. The primary school children were also encouraged to speak in English throughout the day and also had the opportunity to build other skills such as teamwork and problem-solving.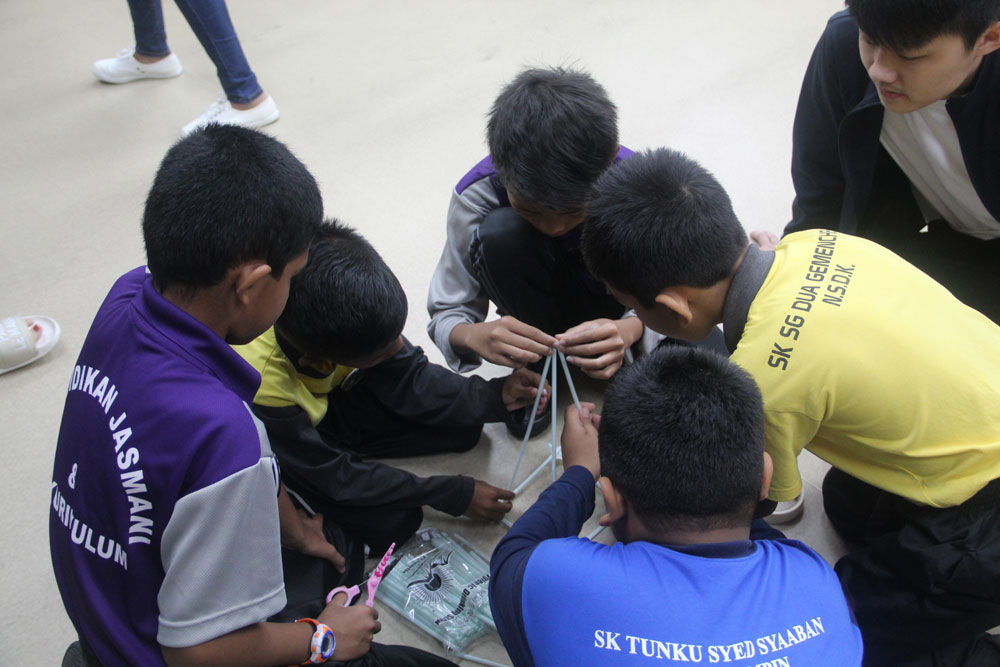 Associate Professor Phawani A/P A. Vijayaratnam, Director of Centre of Liberal Arts and Languages at INTI International University shared, "This is the fourth year in our EDventure educational theme park series, for our INTI students to be proactive and fulfil their MPU requirement by contributing to the community. Most importantly, this event is to provide the opportunity to these marginalised primary school students who may have never stepped foot into a university campus prior to this day. Hopefully, their visit to our campus would motivate these children to do well in their studies and to fulfil their ambitions for the future."
AP Phawani further explains, "The primary schools that we have reached out to have specifically asked us to focus on the English Language, Science and also Mathematics because these subjects are interrelated to STEM (Science, Technology, Engineering, and Mathematics), and most leading STEM resources are in the English Language. By helping these children to gain the confidence to use the language, we hope they will be motivated to pick up educational resources on the topic of STEM. An interest in STEM subjects also has to be cultivated as early as possible, and today is an opportunity to do just that. We wish them all the best in their studies."