In the same way educators are evolving to meet the needs of 21st century learners, today's campuses and facilities also play an important role in providing students an ideal environment in receiving high-quality education. With this in mind, INTI International University completed various campus refresh projects which began in September 2020, targeting spaces where most of the learning takes place – the classrooms.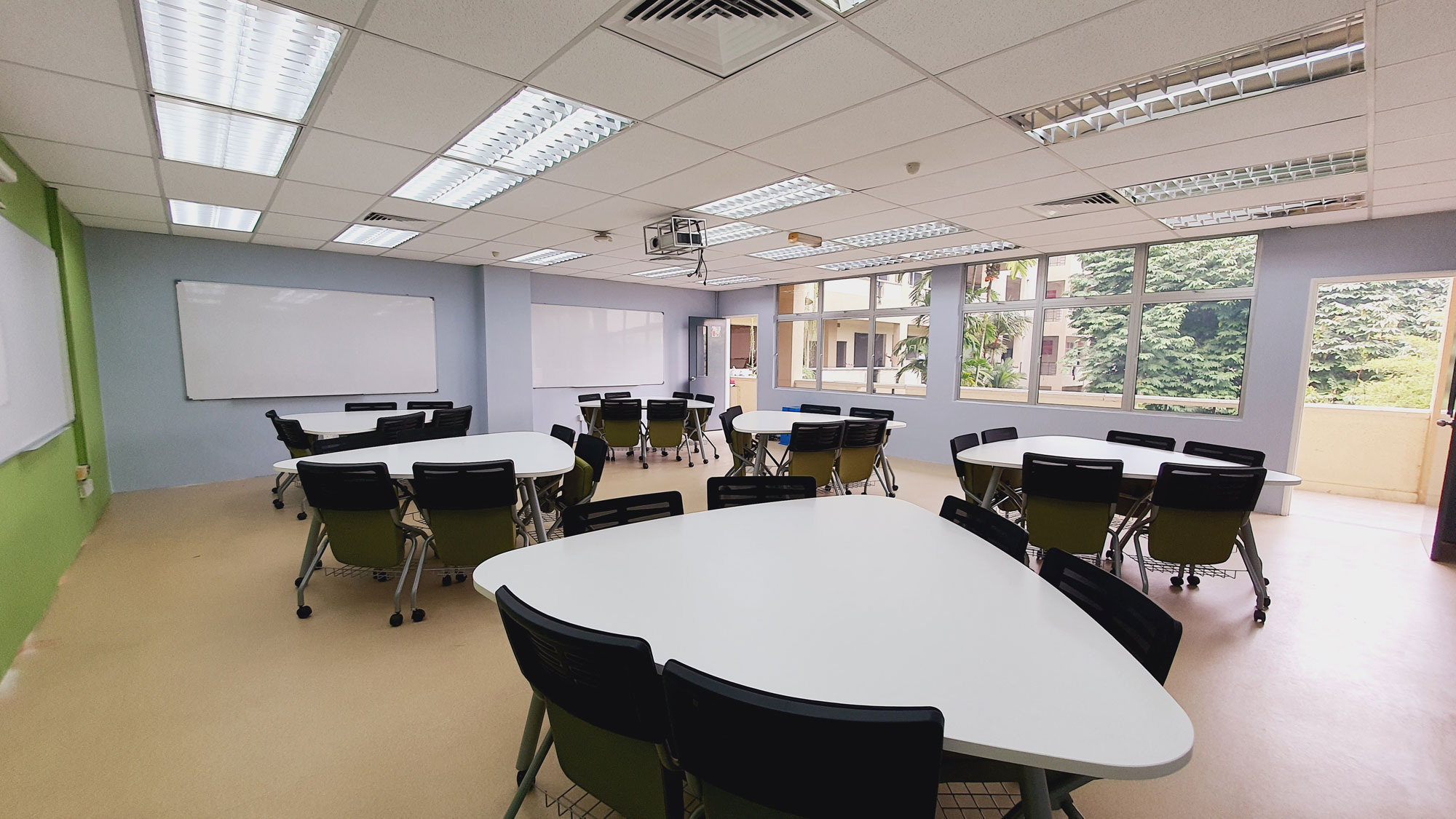 Nine classrooms in INTI International University were converted into flipped classrooms. A flipped classroom environment is one where lecturers no longer lecture at the front of the class, but act as moderators in the classroom.
With flipped learning becoming a new and popular instructional model in educational institutions, classrooms nestled within the university's 82 acres of landscaped grounds have been given a new life to accommodate this. The renovations, carried out in two phases, saw the first phase converting nine classrooms into flipped classrooms.
According to Song Kuok Thong, who is the Chief Executive of INTI College Nilai and one of the core task force members for the classroom renovation project, "These classroom refurbishments will cater to the new and growing need for a flipped classroom environment, where lecturers no longer lecture at the front of the class, but act as moderators in classroom discussions."
The advantage of flipped learning is that students are given time to review topics and notes before their lessons, so that they may spend more time in class actively learning. The classroom now becomes the place to apply the knowledge they learned and is done so in a collaborative learning environment.
"The power of learning and discovery is passed to students, where they would work in groups to discover new things and learn from one another. In order to do this, the room setting can no longer be one of a typical classroom but requires a dynamic one. These new classrooms are now equipped with tables that encourage discussion and movement. They are also fitted with plenty of whiteboards which can be fully utilised during presentations and discussions.
"Learning from one other, holding discussions and actively presenting ideas will become the norm in teaching and learning, similar to that in professional settings. Teamwork and collaboration will improve, and students will get to learn at their own pace. Gone are the days when students would need to keep up with lectures, write notes, and complete an assignment – now they are free to learn what works best for them," he added.

INTI International University's showcase classrooms have new audio visual system features which ease content sharing in a modern and interactive space without the hassle of wires and cables.
The nine flipped classrooms not only got a fresh coat of paint but also had their blackout windows replaced with clear windows to bring in additional light, perfectly complementing the new furniture for a refreshing and modern look.
Apart from the flipped classrooms, the renovations have also converted four classrooms into two showcase classrooms which will accommodate a larger capacity of students. The showcase classrooms have been fitted with padded walls, acoustic ceilings, and sound proof doors. The best part about these classrooms? They have new audio visual system features which will ease content sharing among students and lecturers in a modern and interactive space without the hassle of wires and cables.
"These two larger classrooms are equipped with additional projectors that easily allows presentations to be switched between lecturers and students. Lecturers can choose to either display their presentation on both projectors or just one – while the other projector can display a different content.
"The additional space size is also an advantage whereby more students can still take part in discussions. Another plus point is the soundproofing – presentations and discussions being held in these showcase classrooms will not disrupt other lessons around them," said Song, adding that 26 other classrooms were also treated with new paint, ceiling fixtures, and given clear windows to brighten up even ordinary lessons.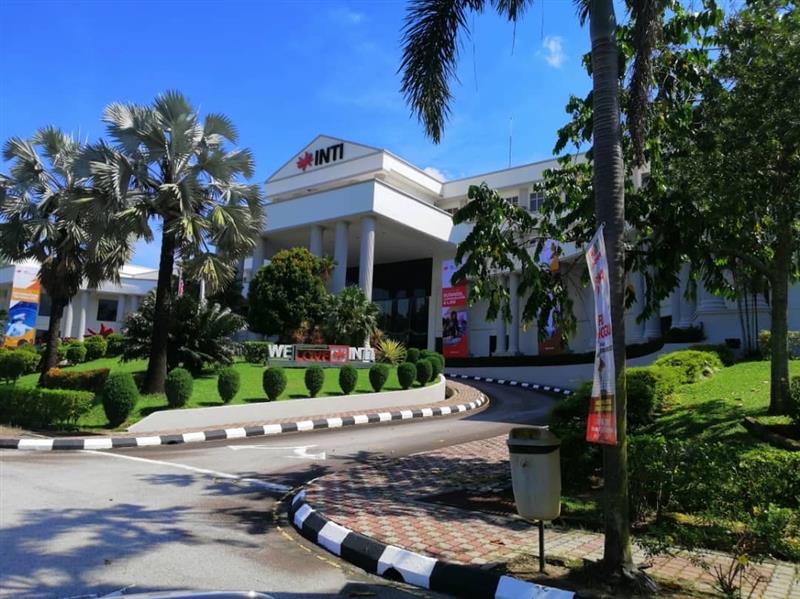 The new white and grey colour scheme for INTI International University's external buildings lend the campus a majestic and brand new look.
Song said the classroom renovations are a testament of the University's commitment to keeping up with the latest teaching and learning methodologies and he hopes that students will enjoy the new look and feel when they return to campus.
He also shared that a fresh coat of paint was also given to the external campus building before the New Year. The new white and grey colour scheme lends the campus a majestic and brand new look.
Meanwhile, INTI International University Vice Chancellor Dr Joseph Lee said while the pandemic has caused disruptions in education, it has also given the university a chance to carry out renovation works that will benefit students and faculty and enhance the learning environment.
"The year 2020 was an interesting and challenging one. Nevertheless, the university continues to dedicate its efforts during this time, in accordance to the guidelines of the relevant authorities, to ensure the learning journey of our students will not be adversely affected. These initiatives to enhance the campus and classroom facilities will help meet the learning needs of our students and allow us to provide them with a better environment in the era of the new normal," he concluded.