Despite the pandemic's impact on business activities that resulted in the closing of businesses and job losses globally, INTI International University & Colleges' alumni have fortunately still been able to secure jobs with internationally renowned brands. Nik Fadli bin Nik Fauzi, an alumnus of INTI International College Subang (INTI) shares his experiences with IKEA, amidst the impending gloom of COVID-19.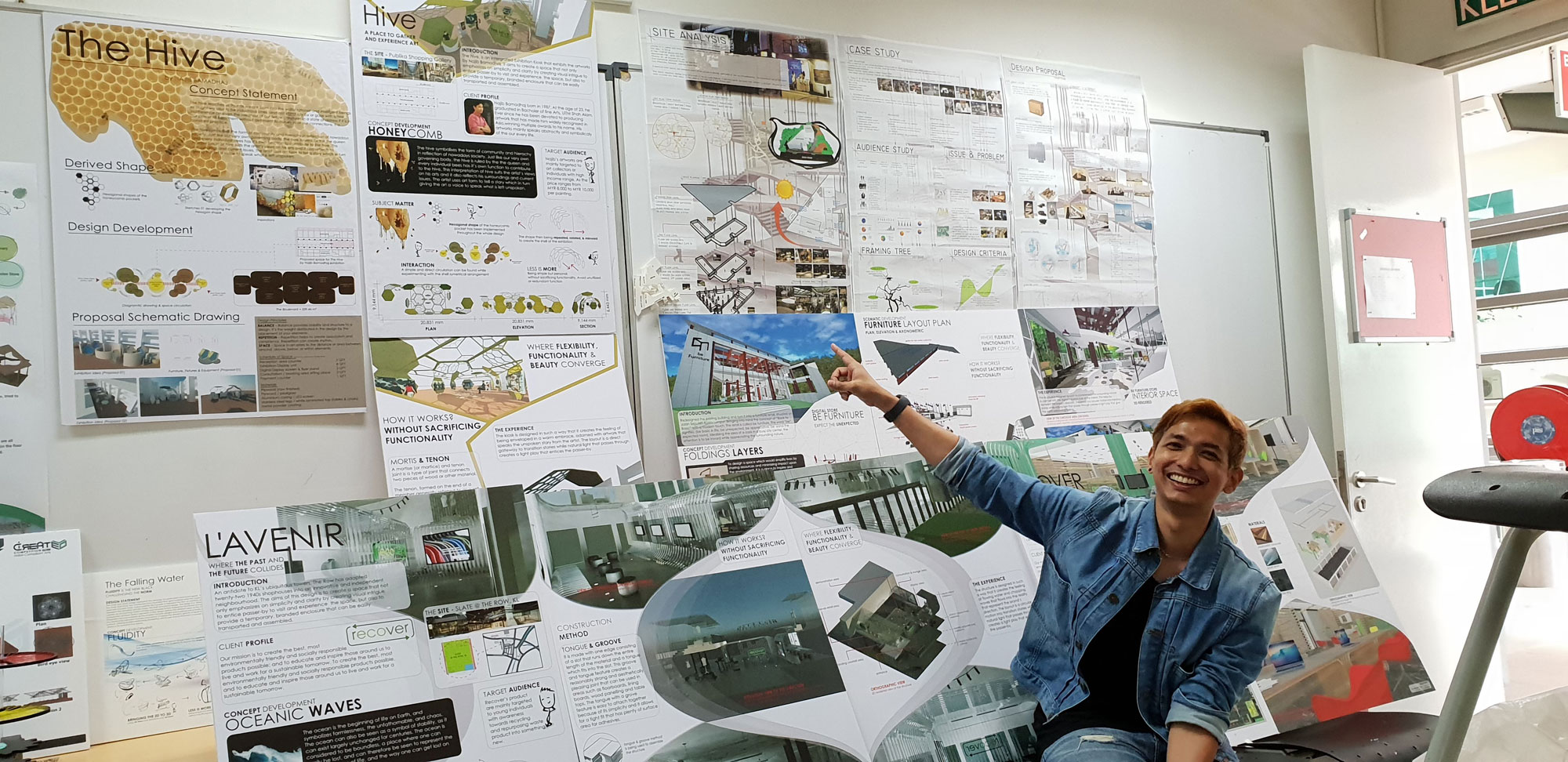 Nik Fadli bin Nik Fauzi completed his Bachelors in Interior Design programme in collaboration with Sheffield Hallam University, UK, at INTI before securing a position with IKEA.
Nik, who loves dancing, gaming and traveling, shares that he graduated from INTI's Bachelors in Interior Design programme in collaboration with Sheffield Hallam University, UK, in January of 2020 before he was employed at IKEA as an Interior Designer.
"I am currently responsible for growing the business through enforcing my department's action plans; using creative approaches to solve home furnishing challenges within the market; and executing showroom visions that reflect a wide variety of styles, price points and living situations, amongst many others," shared Nik when asked about what his job entails.
"There is never a boring day in IKEA," he describes as he sums up his experiences with the well-known Swedish lifestyle brand so far.
When asked how the COVID pandemic has impacted his professional experiences, Nik shares that admittedly, it was not easy at first, but he and his team eventually got the hang of it and even managed to stay ahead of the pandemic by focusing on achieving their client's goals.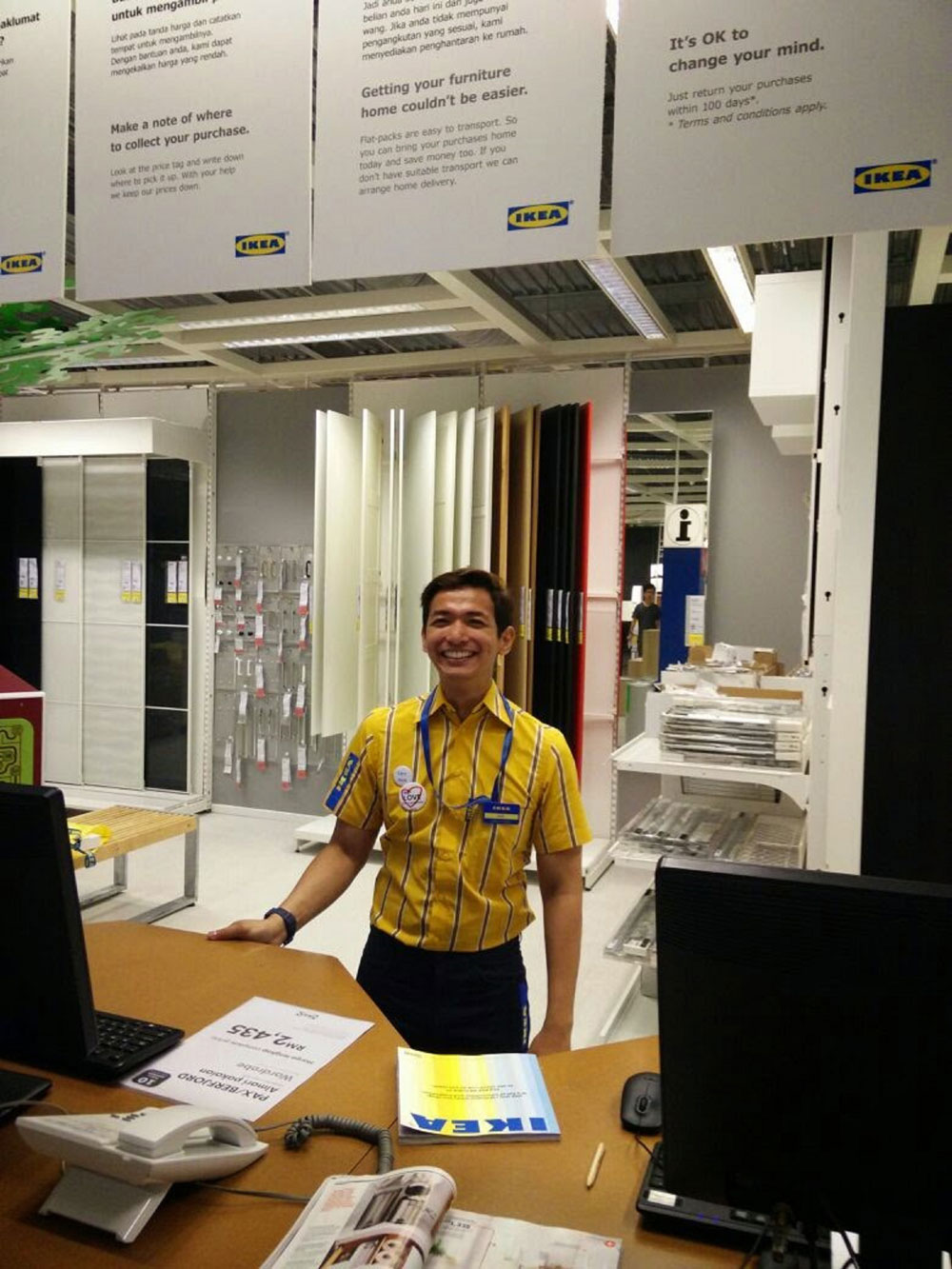 Nik currently works as an Interior Designer in IKEA.
"In my line of work, we needed to be in touch with customers on a daily basis and we were unable to do that during the start of the pandemic. Some of the ongoing design timelines that I had at the time were also pushed forward or cancelled indefinitely. The ever-changing SOPs that we needed to comply with, albeit its necessities, further made it more difficult for us to adapt, so it was a steep learning curve," shares Nik, as he recalled some of the initial challenges he faced.
He continued, "Despite the odds, thanks to the diligence of our store and security team, we managed to re-open for customers as soon as we were allowed to. In addition to that, the overall IKEA team also managed to develop a schedule that would make it safe for anyone who was continuing their work at IKEA physically. These concerted efforts allowed us to continue with our projects and continue engaging with our customers, which eventually helped us secure our first feature on Astro Awani in 2020!"
Nik credits INTI's strong connection with industry, which he believes has helped him boost his marketability as an interior designer and graduate entering the workforce.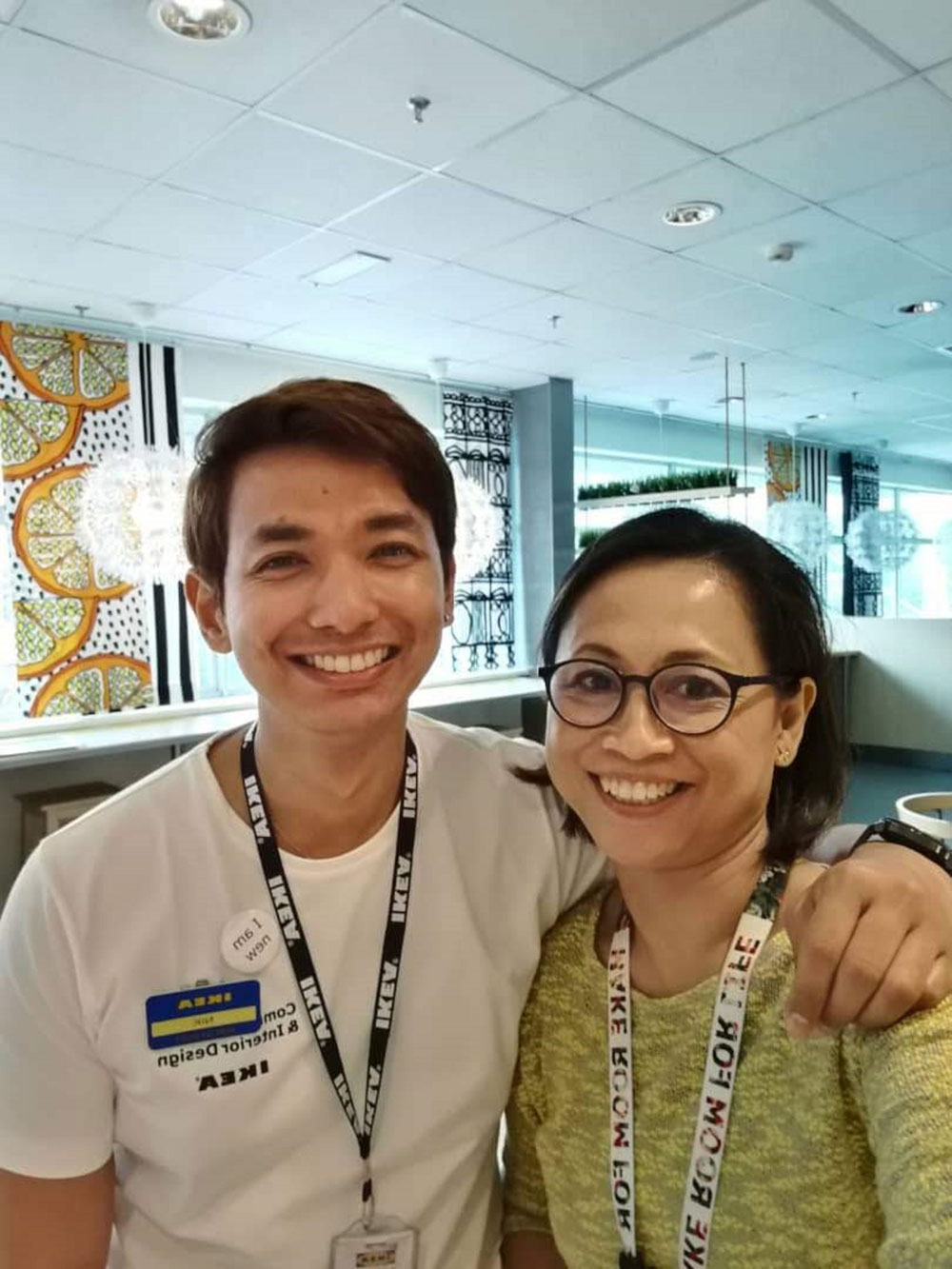 Nik (left) shares that it was not easy at first, but he managed to stay ahead of the pandemic with his IKEA colleagues by focusing on achieving their client's goals.
"Thanks to my lecturer, Mohd Sufi bin Ismail, INTI has always had close ties with IKEA and having graduated from INTI's Centre for Art & Design myself, it gave me a certain merit in the designing world, including with IKEA," Nik shares.
Tan Lin Nah, Chief Executive Officer of INTI International & Colleges, shares that despite the pandemic, INTI has continued to see most of its graduates securing work with other internationally and locally renowned brands, including Samsung, Uniqlo, Shopee, and many more. Lin Nah reiterates that INTI's continuous collaborations with its over 450 industry partners and numerous practical experiences gives INTI graduates an edge during the hiring process, setting them apart from their peers.
"Despite the disruption to the education industry, we continue to organise a plethora of activities ranging from virtual career fairs to forums that allow our students to connect with industry leaders. This provides employers the opportunity to meet their potential employees and vice versa for our students too. This remains our commitment to ensuring our graduates gain the insights and experiences that enable them to be employable, despite the ongoing crisis," Lin Nah shares.