During a time when people are losing their jobs and businesses due to the global pandemic, some have decided to turn their challenges into opportunities.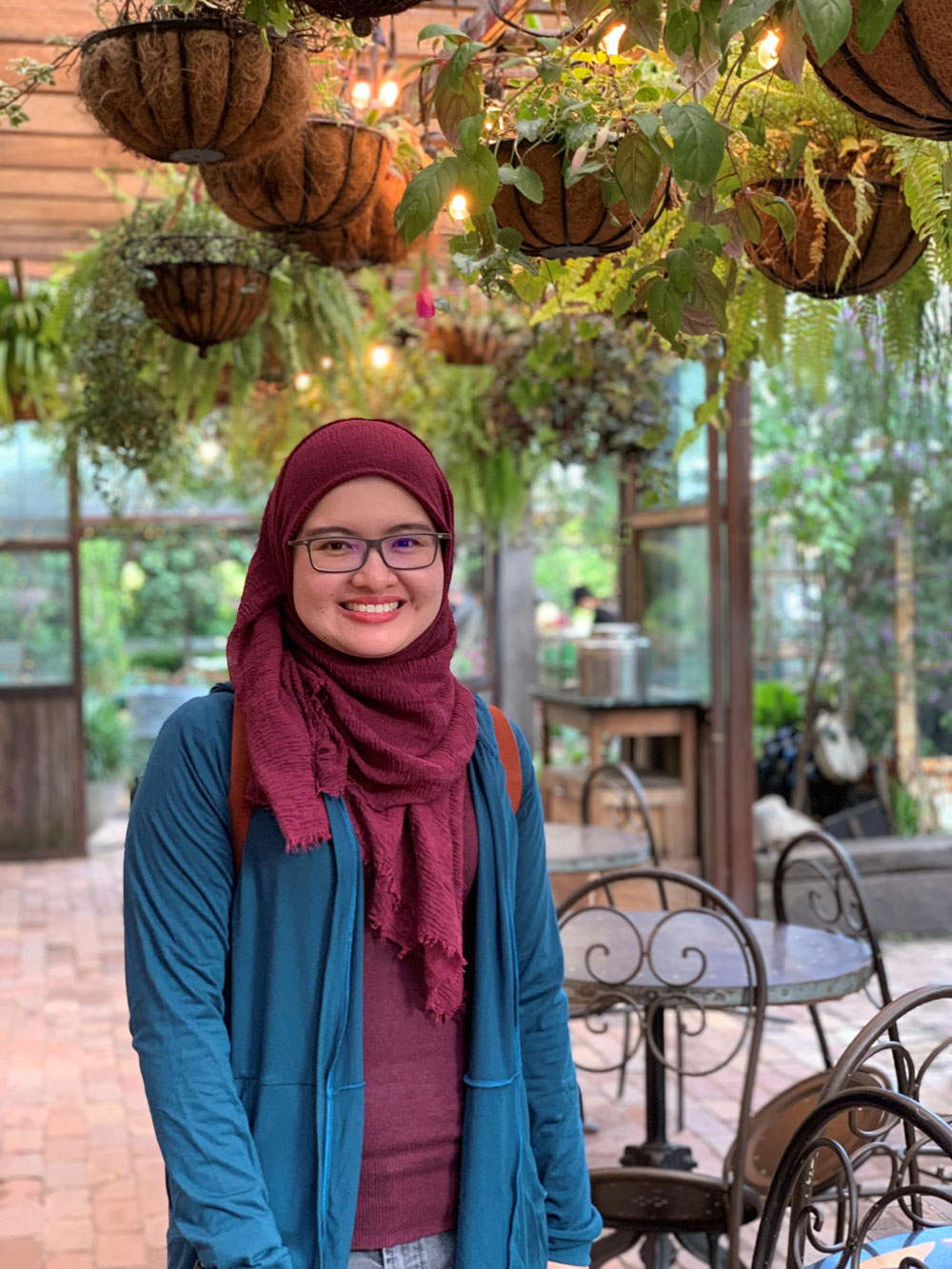 INTI International College Subang Bachelor in Business Administration (Hons) International Business, Learning Simplified (BBUS LS) student Hany Farhana Abd Khalid has embraced her career change from pilot to online entrepreneur.
Whether it is for the sake of survival or for personal development and growth, Hany Farhana Abd Khalid and Dr Ng Ee Vern have both demonstrated that time and tide waits for no one.
Wings clipped but still soaring
When Hany Farhana received news that she was among the over 250 staff who were being laid off due to the impact of Covid-19 on the global aviation sector, her immediate thought was "how do I survive this?"
It did not take the former Air Asia pilot long to decide to turn her hobby into a source of income until she could navigate the skies once more.
"I have had an interest in sewing for some time, and while I did not have much time to sew when I was fully employed, I did manage to learn how. During the MCO, my friends started selling cloth masks and mini prayer mats and they asked me to join their endeavours. It was only after I lost my job that I decided to pursue this venture seriously," she said.
According to Hany, her years of interest in sewing, embroidery and crafting were not wasted and the money she had invested on sewing machines was now a blessing.
"I spent a lot of money on sewing machines, some even costing as much as RM9,000 and I have three of them. If I had not splurged on them before I was laid off, I would never have been able to turn sewing into an alternative form of income. Some people spend RM20,000 on bikes, my money goes to my machines!" she laughed.
She now runs a small business with her friend selling mini prayer mats and personalised tote bags online at www.thesujood.com, and Instagram @the_sujood.
Hany, who lives by the adage "chase your dreams" and "dream big", constantly pushes herself to improve her life. Despite leaving matriculation to become a pilot, she never dismissed the need to further her education.
"I always plan what's next for my future. I have been in the aviation industry for 12 years and have even achieved my goal of becoming a commander of a wide body aircraft, but I kept feeling incomplete. That was when I decided to get myself a university degree," she said.
Though she admits that there were times when she wanted to give up studying, the INTI International College Subang Bachelor in Business Administration (Hons) International Business, Learning Simplified (BBUS LS) student said the fully online programme was flexible and allowed her to fulfill the coursework requirements on her own time, without compromising her duty roster.
"When the airlines stopped operating due to the MCO, it gave me even more time to focus on my studies. What I learned from my course at INTI is that marketing efforts are important. I hope to grow this business so that one day I can earn what I used to make," she said cheerfully.
When asked if she would use her new academic qualification to apply for new jobs, she said anything is possible.
"Who knows, I could probably end up with a corporate career in the future rather than being a pilot. Let us see," Hany smiled.
Continuous learning for personal and career development
It was just one week before the MCO that Dr Ng Ee Vern joined LiveSmart, a UK based health-tech business, and was fortunate to receive the necessary assets to start working with his team.
"Covid-19 changed the way we work, our personal lives, our eating habits, mental health, and more. The initial phase of the MCO was a learning curve for me and the team to engage and be productive remotely. Now, five months down the road, we are all very accustomed to the new norms of working from home, with the option to meet in the office from time to time or when required," he said.
Because gatherings were not allowed, securing meetings and networking with prospective clients were arduous. He said the situation forced him to scour the Web for resources and opportunities to be productive while using technology, which included online platforms for webinars, internal discussion boards, and project management tools. Fortunately for him, his studies were unaffected by the pandemic.
"The pandemic did not interrupt the classes and exams for my MBA LS programme, as the infrastructure for online learning was already in place. If I had chosen a traditional part-time MBA programme with full weekend classes, I think there might have been some delays," said Dr Ng who is due to present his viva (research project) in September 2020 if all goes well.
The Master of Business Administration, Learning Simplified (MBA LS) student at INTI International University in Nilai said that it was during his career as a full time General Practitioner that he decided to continue learning.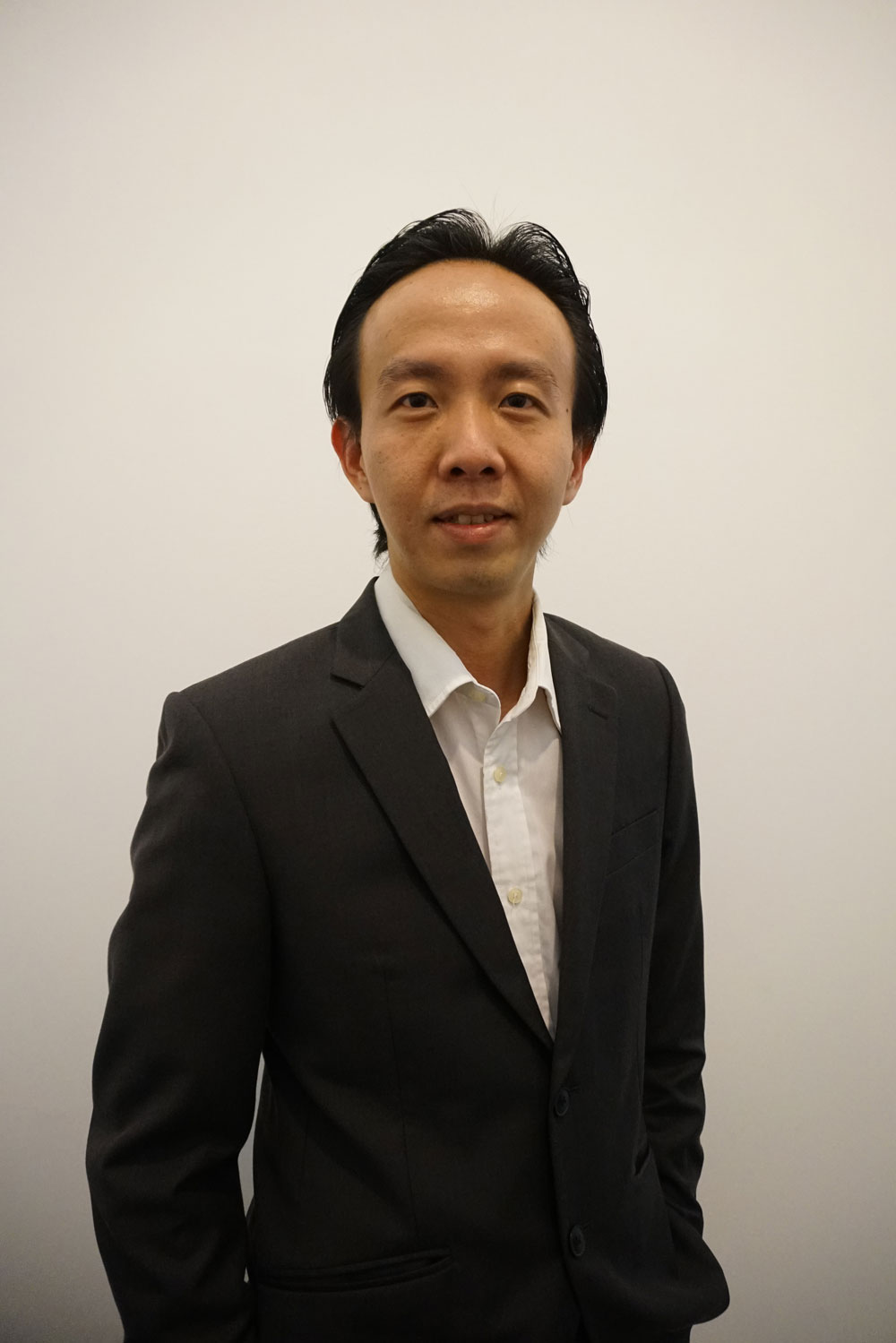 INTI International University Master of Business Administration, Learning Simplified (MBA LS) student Dr Ng Ee Vern believes that age is not a barrier to knowledge seeking and upskilling.
"I was tasked with being not only the clinician but also the person-in-charge of the clinic, which was the starting point of my corporate exposure. Not long after, I was asked by my director to manage the company as the managing director overlooking the franchise businesses. From there, an opportunity came up to be part of a Singapore based healthcare company to start-up and manage their expansion plans in Malaysia.
"This transition from working with an established clinic business to a start-up business was the trigger for me to look into my personal development which had put off for more than one year, before finally enrolling into the MBA LS at INTI," he said, adding that the delay was also due to the time taken in researching courses that would not only add value to his career but would offer flexibility at a reasonable cost.
For the 39-year-old, knowledge is something that should continuously be sought.
"For me, upskilling has kept my brain active. Age is not a barrier to continue studying. From a career perspective, much of what I have learnt from my MBA programme can be applied to my day-to-day work and almost any business out there," he said.
With uncertainty still looming over the world, diversifying one's skills has become more important during this time. For both Hany and Dr Ng, upskilling themselves is an added advantage, not only in terms of learning something new but also in preparing for whatever life may throw at them in the future.