Attending college is a major threshold in life, as it marks the beginning of an adventure in a totally different environment from high school. As of 2017, there were 524,350 students that are enrolled in local private higher institutions in Malaysia . One of the most important aspects of college life is what students do outside their classrooms, particularly as it relates to self-discovery and personal growth. Students often learn more outside their academic studies, especially when being immersed in an international environment and it directly shapes how students develop themselves both personally and professionally.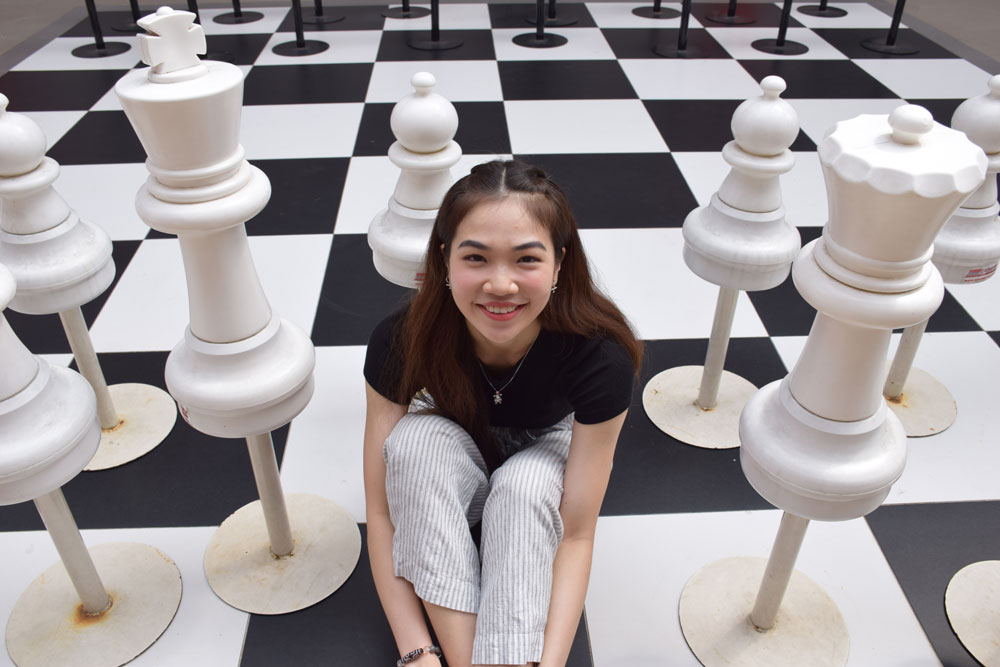 Tee Wan Ying is currently studying Psychology at INTI International College Subang (INTI), under the 4+0 Southern New Hampshire University, USA degree programme. In 2017, she took the bold step to enter a modelling contest organised by Amber Chia Academy and much to her surprise, she won the contest. She later received a sponsorship to join a modelling course to up her game and placed Top 3 in the Female category in Face of Malaysia 2018. She is now able to support herself with her part-time job as a model.
Growing up in Mentakab, Pahang, she had humble aspirations for her future and had wanted a career that enabled her to meet people, hence her study choice of Psychology. "I love meeting people and I chose to study Psychology so that I can understand the aspects of human behaviour. The insights I have gained about peoples' motivations, perceptions and behaviours gave me a different perspective on why people react in the ways they do and has helped me to understand people a little better, allowing me to approach them in a different or better way. I am more alert and sensitive about people's feelings and this helps me while I work."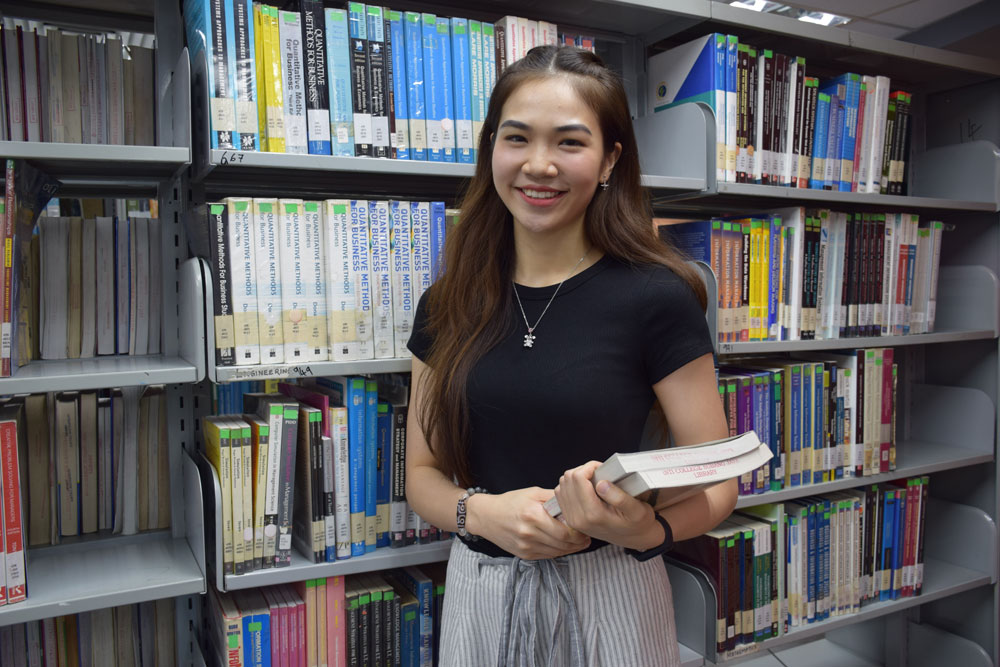 In fact, this talented lass is more than good looks. Wan Ying secured a sports scholarship to study in INTI as she was a volleyball player who took part in the ASEAN School Games while she was studying at the Bukit Jalil Sports School. As part of her scholarship, she is also required to represent the college in volleyball competitions.
Wan Ying continues, "I have to admit I am sometimes overwhelmed with the responsibilities of both work and studies, but I am aware and I can understand my own emotions. I would then take steps to deal with my own emotions before reacting, which would for those who are unfamiliar with the process, could mean panicking and suffering from negative thoughts."
Wan Ying enjoys the flexibility of studying an American-based programme, without having to leave the country. "Not only is it affordable, but I prefer coursework over final examinations, and in my programme, 70% of assessments are based on coursework and only 30% accounts for the final examinations. As a result, I enjoy other hands-on activities such as volunteering in welfare homes and once, even recording a video in French in a shopping mall!"
"Moreover," continued Wan Ying, "an American-based programme also means having to speak up in class and having your opinions heard by the lecturers and your peers. Students in my class are encouraged to share our thoughts and ask questions, and the lecturers actually reciprocate. Some of the lecturers are also more than just teachers to us, as they care for us and they also provide guidance and advice."
"I would not have become a model if I had not made the move to study in Subang Jaya," admitted Wan Ying. "I am grateful for my time here, as I have met so many great lecturers and friends in INTI. My campus life is definitely a memorable and meaningful one because of them."
Wan Ying continues to create waves in the modelling field. Among the fashion shows she has been part of were the Mercedes Benz Fashion Week 2018 and Perak Fashion Week 2018, and for brands such as Levi's, Fiziwoo and Zalora. "Time management and establishing priority are key factors to balancing both work and study," emphasised Wan Ying. "I study my notes while waiting to start my work. For instance, I will study while waiting for my turn for hairdo and make-up before the start of a fashion show."
While she is due to graduate at the end of 2019, Wan Ying has her hopes high. "I enjoy modelling but I would not want to pursue it as a full-time career after my studies. I would like a job beyond the catwalk and I hope after I have completed my internship with a Human Resource Department at one of the banks, I will know what I would like to do upon graduation."
Dr Jane Lim, Chief Executive of INTI International College Subang shares, "College is the best place to begin a journey of self-discovery before embracing real roles and responsibilities – or to use a trendier term, 'adulting'. College provides a safe space for students to try, fail, succeed, to share ideas and to make connections with people from various backgrounds and countries. The lessons gleaned from the classroom and beyond during college are ultimately lessons for life and sets the pace for lifelong learning."