INTI International University's Ir. Professor Dr. Leong Wai Yie was invited as a panelist at the 'Inspiring Women in Leadership' series at Akademi Kepimpinan Pendidikan Tinggi (AKEPT) organised by the Young Scientists Network and Academy of Sciences Malaysia (YSN-ASM), where she shared her experience and knowledge with participants, including young scientists from YSN.
Other prominent women sitting on the panel for the event on 22 September were Professor Emerita Datuk Dr Asma Ismail FASc, President of ASM and Science Advisor to the Nation and Prime Minister, and Professor Ts Dr. Lim Yang Mooi FASc, Chair from the Organization for Women in Science for the Developing World (OWSD) Malaysia National Chapter. Meanwhile, the panel session was moderated by Associate Professor Dr Yazrina Yahya from Universiti Kebangsaan Malaysia's Faculty of Information Science and Technology.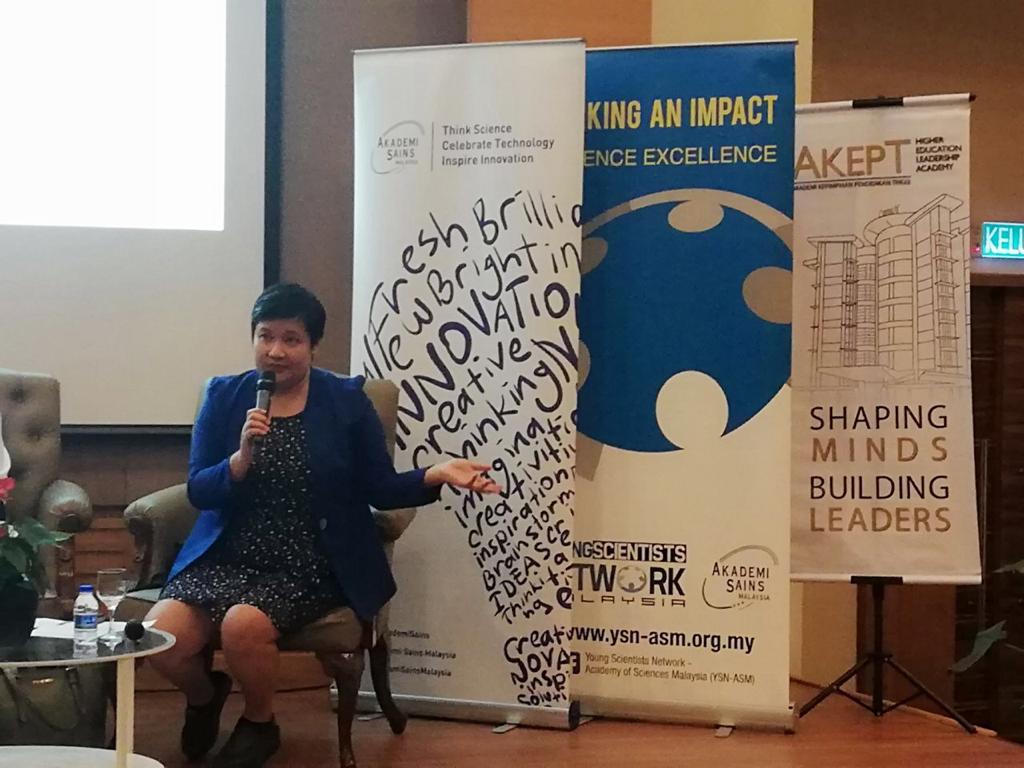 Ir. Professor Dr. Leong Wai Yie, a professor at INTI International University, shared her experience and knowledge at the 'Inspiring Women in Leadership' series held at Akademi Kepimpinan Pendidikan Tinggi (AKEPT) recently.
The panel discussed the challenges and gender barriers of women's leadership in Malaysia and potential strategies to empower and inspire women, particularly in the field of science where they may be involved in high-level decision-making. These strategies are believed to be able to develop and strengthen budding young women scientists with innovative and competent leadership skills to meet 21st century expectations and demands.
According to Prof Leong, who is currently also Vice President of the International Network of Women Engineers and Scientists (INWES), the panellists observed that 357,087 females were enrolled in public universities in 2020 and make up 61% of the student population but were unfortunately still absent from many leadership positions despite various policies implemented by the government to have women holding at least 30% of the decision-making roles by 2020. The Ministry of Higher Education Ministry (MoHE) also reported that there were only 2,372 (48.4%) women associate professors and 650 (34%) women professors in 2020, which was considered a minority.
"In view of this, although there is an increasing trend of women researchers and their participation in selected Science, Technology, Engineering and Mathematics (STEM) courses in tertiary education in Malaysia, these elements do not reflect a significant increase of women in management roles in both private and public sectors. Therefore, it is essential to discuss and address this issue to enhance women's achievement and recognition as significant human capital contributors to the country's social and economic development," she said.
It was acknowledged that there has also been an emphasis on women and their role in the nation's development in the last few decades since the 1970s. On top of new policies supporting women, the Ministry of Human Resources has conducted programmes while the government introduced the Action Plan for the Advancement of Women (2010) to ensure the sustainability of women in the workforce.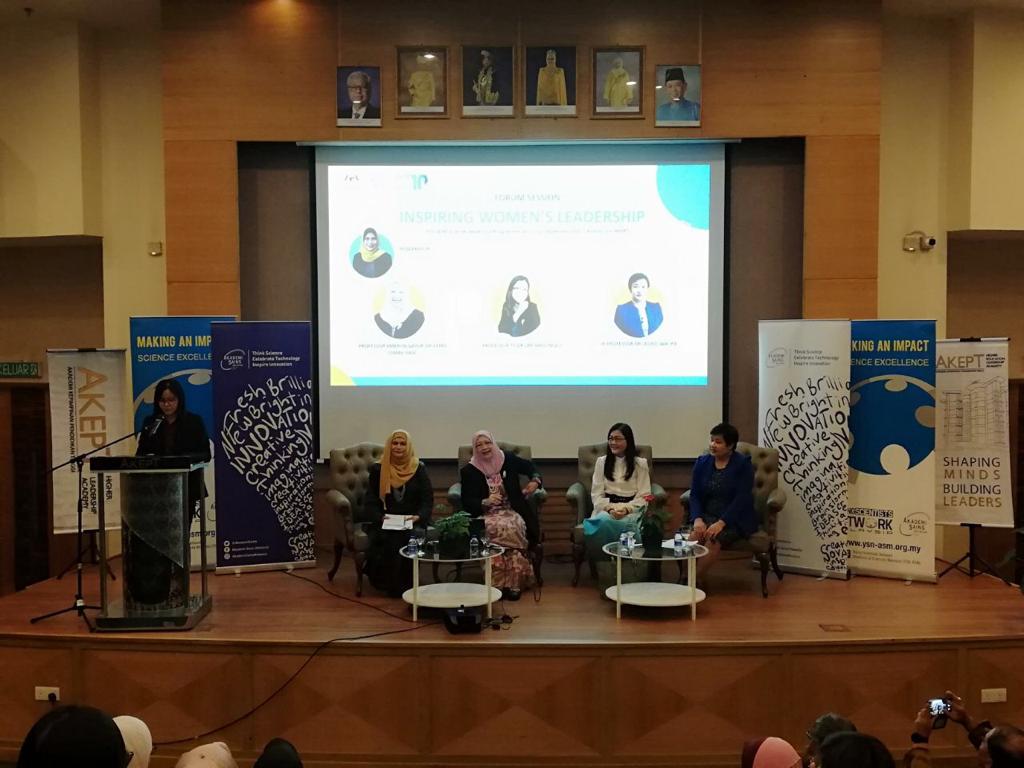 According to Ir. Professor Dr. Leong Wai Yie (first from right) it is essential to recognize women's achievements as they are significant contributors to the country's social and economic development.
During the panel session, Prof Leong also highlighted that Malaysia's score in the Global Gender Gap Index 2021 proved that the country has managed to close the gap within the education and health sub-index.
"However, involvement of women in the economic and political fields were still low. Although Malaysia currently has one of the biggest gender gaps in Southeast Asia, gender equality in the country is still higher than other Asian countries such as China and Japan," she added.
The panel concluded that COVID‑19 has opened the eyes of the world on the challenges faced by women, especially among career driven women across the world.
"A woman's place is in the family and the workforce if they so choose. We can't bounce back from the COVID-19 recession without interventions to support us in both roles, but we also need to recognize that although the pandemic created an acute and visible crisis, the lack of support for families and workers was a pre-existing condition. Returning to the status quo should not be the goal. Instead, we should aim higher – for an economy that compensates women fairly for their work, improves access to jobs through family-friendly policies, and supports women in their chosen roles as breadwinners, mothers, or a combination of the two," said Prof Leong at the end of the session.
Ir. Professor Dr. Leong Wai Yie (seated, sixth from left) with guests and participants of the 'Inspiring Women in Leadership' series.