As Malaysians abroad and students living in local universities continue to try and return home, many tertiary students have safely arrived home and are adapting well, thanks to the Ministry of Higher Education's (MOHE) IPT Pulang initiative.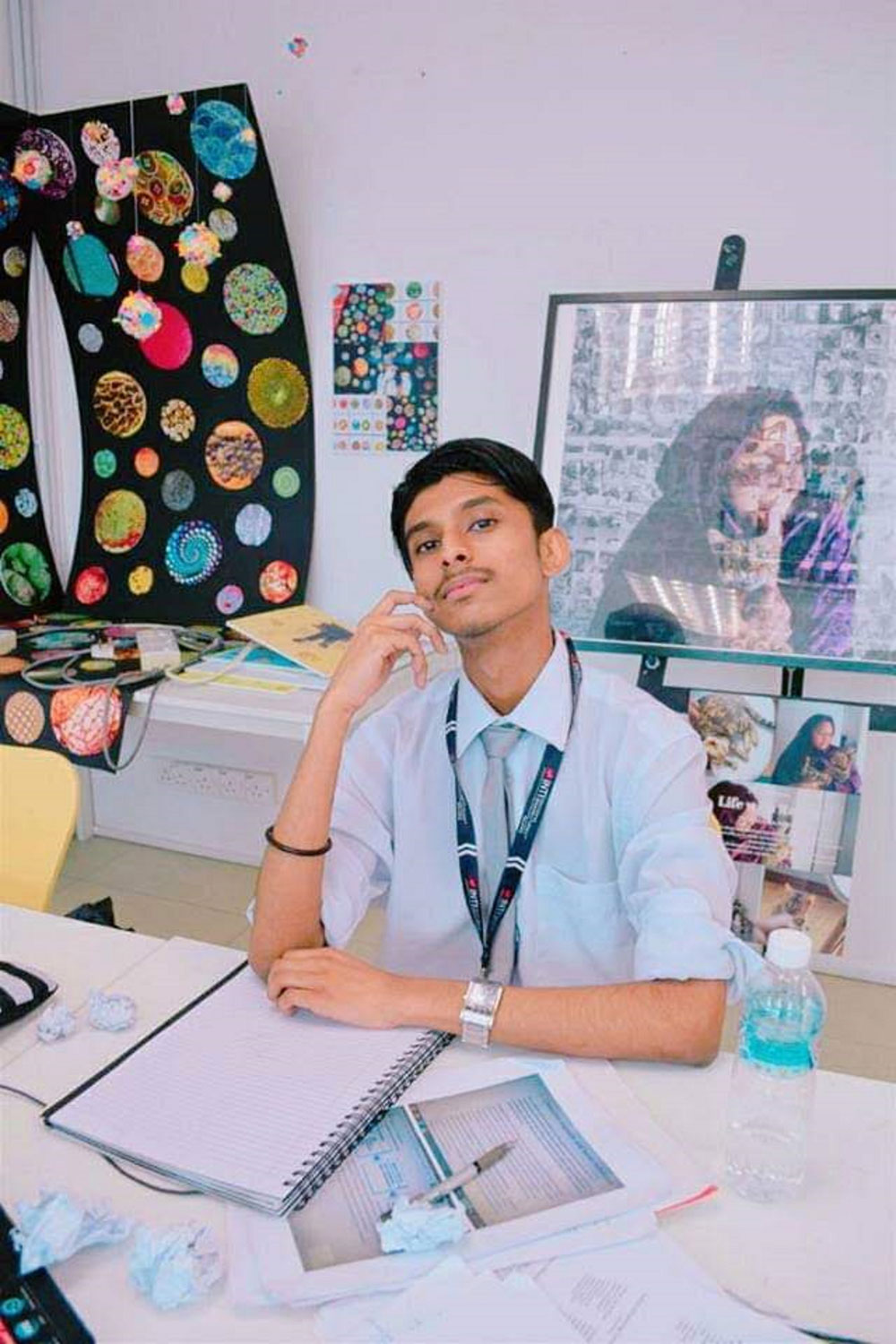 Tilaagan, a student from INTI Subang, shared that he missed his family during the MCO and was relieved he was reunited with them again thanks to the IPT Pulang initiative
Fatin, Hui En and Tilaagan, students of INTI International College Subang (INTI), each expressed their gratitude to INTI and MOHE for being able to return to the comforts of their own home and reunite with their families again.
"Since we (Malaysia) were under the Movement Control Order (MCO), I was worried because many eateries were closed and I did not know how to cook. I was unsure if I could take care of myself and I also missed my family a lot," shared Tilaagan s/o Kalaimaran, a 4+0 Bachelors of Science in Business Administration in collaboration with Southern New Hampshire University (SNHU) student.
"I had a few challenges trying to get home because I was stuck in Ipoh instead of on campus before the MCO started. Thankfully, I managed to safely arrive back in Masai, my hometown, after a few tries," shared a relieved Tilaagan.
Fatin Nur Suhaila Binti Jalal, a 4+0 Bachelor of Arts in Communication, in collaboration with SNHU third-year student shared that she felt overwhelmed during her journey back home as well.
"I was scheduled to travel back to Ipoh via bus and we were still amid the MCO at the time. The other students and I who were scheduled to go back to Perak were brought to UiTM, Shah Alam, where about 200 students from other universities gathered as well. It was very hectic as policemen, firemen and government health officials scrambled to check our travel documents, ensure our documents were stamped, sanitise all our luggage, and check our temperatures while all of us (students) maintained social distancing and waited to board the buses home. As scary as all of this was, the other students and I knew that these were mandatory procedures, so we just waited patiently for our turn," shared Fatin.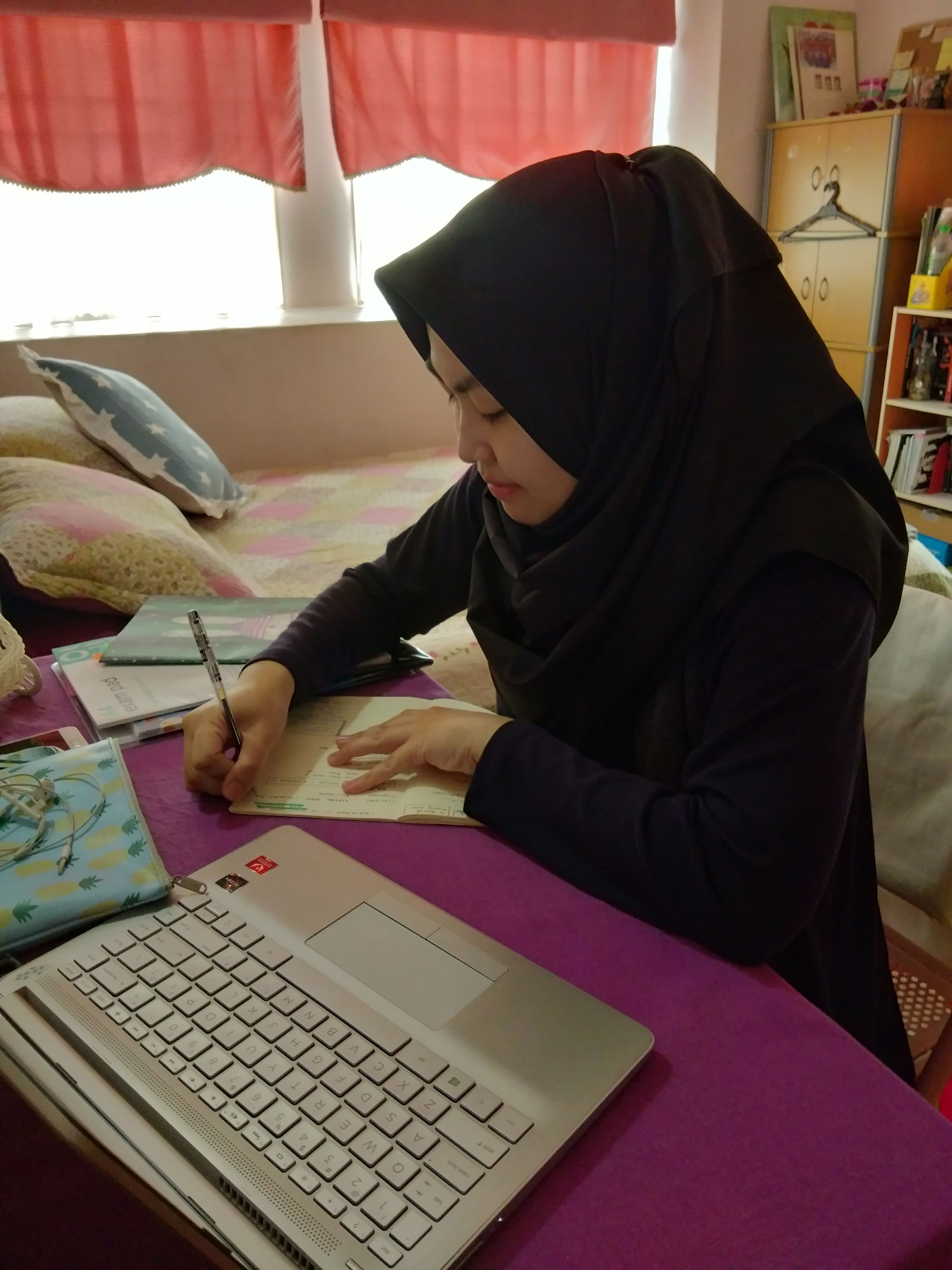 After undergoing a 14-day self-quarantine and an overwhelming journey back home, Fatin, a student from INTI Subang is adapting well to her online classes and alternative assessments
Fatin continued to share that the bus she was in was also checked several times by policemen at roadblocks along the way to Ipoh and that she had to undergo another health screening, before reuniting with her father at Stadium Indera Mulia, Ipoh. Sadly, she could not embrace her father since she had to undergo self-quarantine for 14 days before engaging in any physical contact with her family.
During a Microsoft Teams interview, Fatin shared that she had completed the 14-day quarantine and is now able to spend time with her family again, while also continuing her online classes and alternative assessments.
"While internet connectivity is better in Subang than in my hometown, I like that it is less noisy in Ipoh, as there are barely any cars or food delivery motorcycles honking about," explained Fatin when asked how she liked studying back home compared to in Subang.
Lim Hui En, a Diploma in Mass Communication student who returned to her hometown in Padang Tengku, Pahang, shared similar sentiments about studying at home too.
"The internet connectivity is bad in my own house, so I have to travel by motorbike to my grandmother's house every time I have classes, discussions or an alternative assessment," shared Hui En.
"As much as this is a hassle for me, I like that we are still able to access classes online, even when we've returned home," she expressed.
Tan Lin Nah, Chief Executive Officer of INTI International University & Colleges, shared that she is relieved that students have safely arrived in their hometowns and are adapting well to the Blackboard Learning Management System – the online learning platform for all INTI students.
"With Blackboard, students can learn anytime and anywhere. I am grateful we have this tool to support our student's learning experience during a grave pandemic such as this, and that – as we had already implemented this years ago – our students and teachers are already familiar with using it to keep up with their academic endeavours," expressed an appreciative Lin Nah.