As the coronavirus pandemic rapidly sweeps across the world, a survey shows one-third of Americans (33%) have experienced high levels of psychological distress at some point during the extended lockdown period . This scenario and stress were amplified for international students, including Heertana Selvam, 23, an undergraduate of the Actuarial Science degree programme at the University of Wisconsin Eau Claire (UWEC), in the United States of America.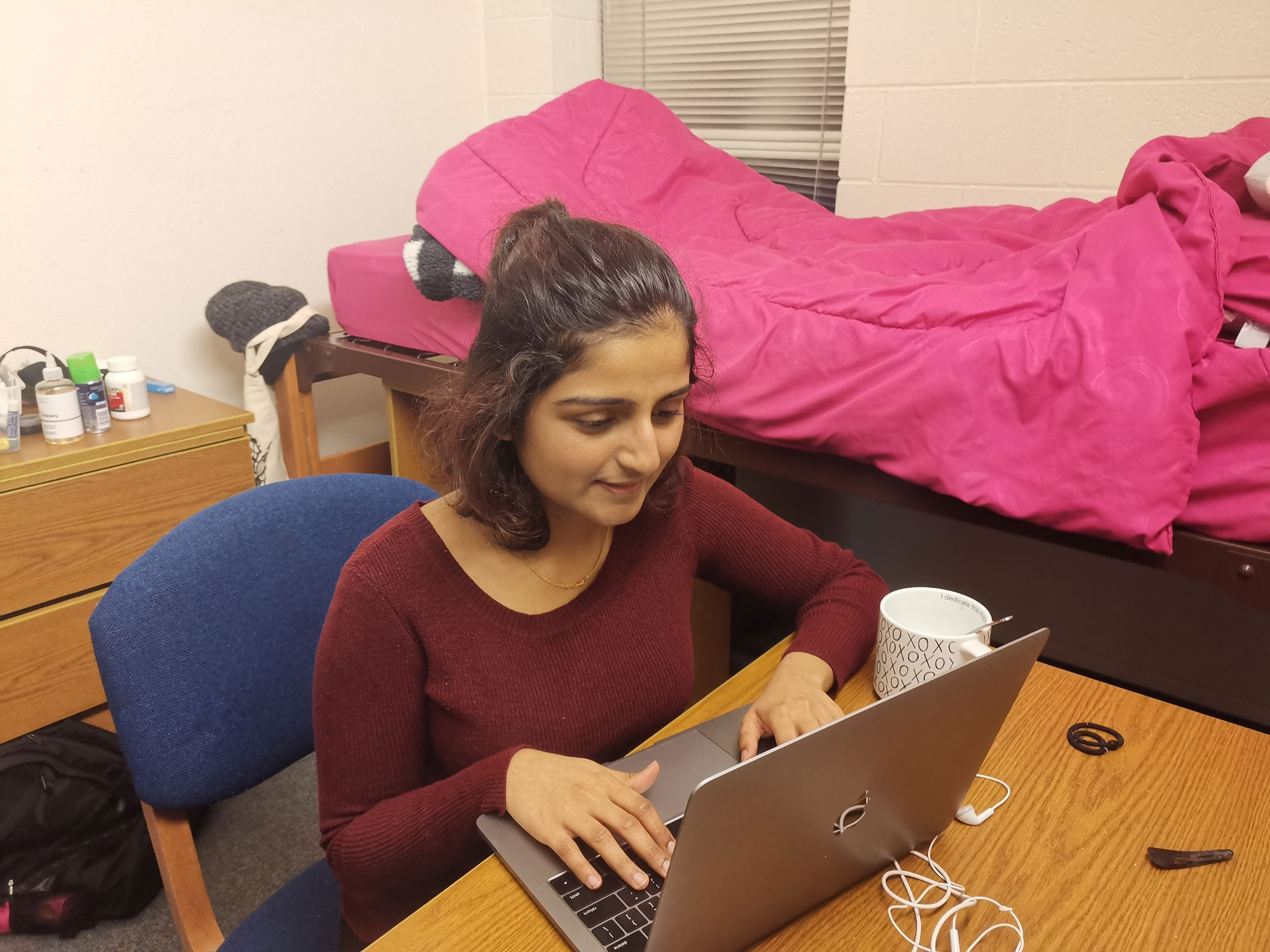 During the lockdown in the United States of America, Heertana Selvam, continued her studies online in an isolated residence hall unit at the University of Wisconsin Eau Claire.
Amidst adversity which could easily drive an individual to despair, this young lady from Klang made her way home, leveraging her calmness, perseverance and a strong support system from family, friends and her alma mater in Malaysia.
In the middle of March, when the local government of Eau Claire started imposing a lockdown to slow the spread of COVID-19, Heertana and a few fellow international students were left behind in the vast campus. They were moved to a different residence hall with private bathrooms and kitchens which helped with social distancing.
"My classes in UWEC had all shifted online, many students went back to their homes, and I had almost no personal interaction with other people. Though the school provided us with food, it was often the same meals each day and made me miss home even more," recalled Heertana who defines herself as a foodie, who missed eating Nasi Lemak, Roti Canai and Chili Pan Mee which she enjoyed during her freshman and sophomore years while studying the American University Program (AUP) at INTI International College Subang, from August 2017 to May 2019.
Heertana then smoothly transferred to UWEC in August 2019, to continue her third-year studies upon securing USD$3500 in annual scholarships from the university, based on her outstanding academic results during her time at INTI. While she planned to pursue an internship in data and statistics during her summer vacation which would have started on 22nd May this year, the COVID-19 pandemic outbreak has alarmed corporations in the States and caused most of them to cease hiring new interns for the time being.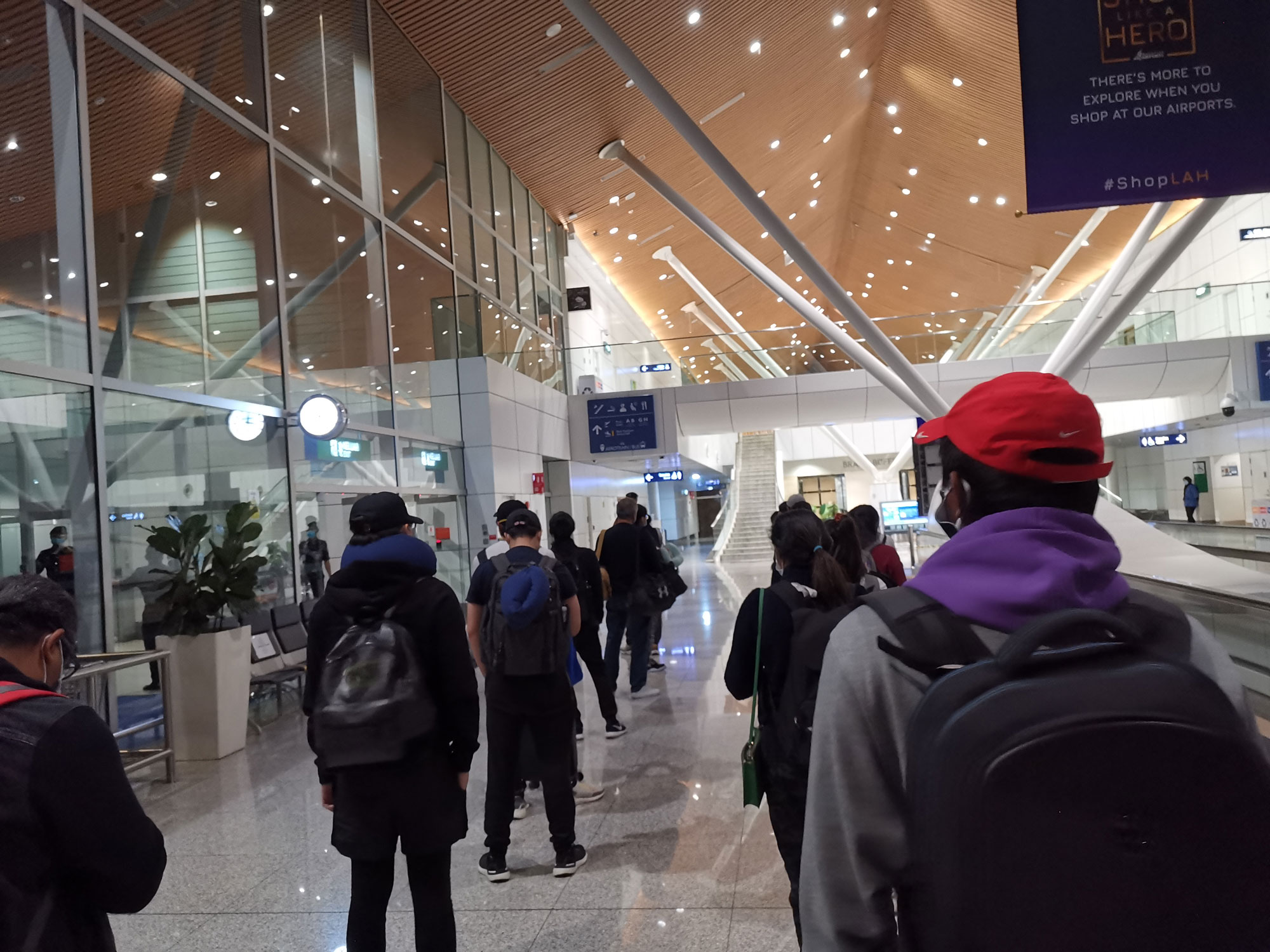 On her second attempt to return home from Wisconsin, Heertana finally touched down at Kuala Lumpur International Airport, after a journey of more than 24 hours.
"Due to the outbreak, I had to change my plans. My next semester will start in early September, but how the classes will be taught will very much depend on how the pandemic is affecting the US during that time. Even though I had only spent about 10 months in the US, I decided to book a flight ticket back home as this became a safer and more cost-efficient option compared to living in the States as the situation became more critical," explained Heertana, who is the eldest among her two siblings in a family that runs a transportation business.
Leaving the US was not as easy as she thought it would be. "My flight was cancelled just a few days before I was scheduled to leave as there was a change of demand and policies due to the pandemic. I felt anxious and was worried about being stuck as the crisis in the US worsened, but I knew lots of my friends whose flights were cancelled more than three times, who still made it back home, so I believed the key to managing my current circumstances was perseverance," she stated.
On her second attempt, Heertana booked another ticket for 6th May. The flight plan was from Wisconsin to Chicago; then from Chicago to Japan; and finally from Japan back to Kuala Lumpur International Airport.
"The air tickets cost me USD882, which is slightly higher than the usual price. But the prices for flight tickets had been unstable, it could skyrocket one day and fall the next," she lamented.
Luckily, this flight operated as scheduled. Apart from her luggage, Heertana prepared five pairs of nylon gloves and 10 face masks for hygienic protection. While relieved to be going home, it was still a nerve-wracking experience to board an enclosed flight with strangers and have numerous stopovers even before getting home.
She described, "I took a flight amidst a global and highly infectious pandemic. That sentence alone screams of all the risks that could arise and never even in my wildest dreams would I have thought I would be so afraid to come home, but there I was!"
A relatively calm person by nature, Heertana admitted that this was her first encounter of living in a world amidst a pandemic. Unlike her grandparents who were born in the 40s and had to live through the H2N2 virus in 1957, and the H3N2 virus in 1968 which caused over 1 million deaths globally, Heertana was unsure of how to react to circumstances brought about by the pandemic.
"There was always a lingering fear whenever I had to use the washroom or change my facemask during the flight. I realised it would only take a small slip-up to get infected. If there was just one person on the plane who was infected, the chances of all of us getting infected would be immensely high. With these thoughts in my head, I eventually landed back on Malaysian soil. It was close to midnight on 7th May," Heertana narrated on her adventures.
She was extremely satisfied with the arrangements for her mandatory 14-day quarantine, which was carried out professionally by government personnel from the time she arrived in KLIA. Heertana was transferred to a hotel located at Bukit Bintang, Kuala Lumpur and appreciated the care that the hotel and government teams took with those serving out the quarantine.
Having experienced years of virtual learning which started even during her time at INTI, Heertana believes it is absolutely possible for her to complete her remaining one-year of studies fully online at home.
"Treat life as an adventure until the end because it is! This experience taught me that anything can change in a matter of days, so don't take anything for granted," Heertana concluded with a grin, thrilled that in spite all her fears, her swab tests returned clear at the end of her quarantine and she was finally reunited with her family.